New Internet Music Phenomenon Paves The Way For Musical Web Search-engine
New research enables computers to name that tune
A team of British and American scientists claim a world's first in online music recognition, paving the way for the musical equivalent of web search-engine Google; and the potential to resolve musical copyright disputes. Researchers at Queen Mary, University of London; King`s College London; Oxford University and the Universities of Indiana and Massachusetts have developed a new system which enables computers to recognise complex pieces of music. The first full public demonstration will take place today (17 October 2002) at the International Conference on Music Information Retrieval, held at the Pompidou Centre in Paris.
Existing computer systems currently allow music to be identified through an artists` archive, but in the future we will be able to source music simply by humming a half-remembered chorus or by playing a snippet of mystery music into a PC. The OMRAS (Online Music Recognition and Searching) project system is the first to let web surfers find a piece of music in a polyphonic (meaning `many sounds at once`), symbolic collection using polyphonic audio as a query. In practice, this means that Internet users will be able to retrieve recordings from a full orchestra or a complex piano chord, rather than sound produced by a single instrument or voice.
In the future computers will be able to `listen` to a piece of music and then `write` it down (producing sheet music) so that a musician could play it back. Once a computer has identified and generated the correct sheet music, the applications are infinite. In addition to printing out a score, it will also be possible to synthesise the sheet music onto a computer. PCs will also be able retrieve similar pieces of music as well as original or alternative recordings. The new system will find musical variations on the piece users feed. (For example there are at least twelve variations on 'Twinkle, Twinkle Little Star`. Play the system one of them and it will find the others). It will also be possible to buy music on-line. In addition to musical archiving, song-sensitive computers will be able to make comparisons between original music and music recorded by unscrupulous songwriters or DJs who lift unauthorised samples from other artists` tracks.
"Systems like ours" says Professor Mark Sandler of Queen Mary, University of London, "will change the way we use music in our everyday lives. Being able to get at the underlying musical structure, and then querying on-line search engines will make music appreciation a much more interactive experience. And for the music industry, it offers new ways to make money."
Tim Crawford of City University (formerly of King`s College, London) says, "it opens up new possibilities for music academics and students. Copyright issues might also get resolved using our system. It will also help us put music collections on-line for the digital libraries of the 21st century."
The system works by calculating statistical tables from the existing collection of music, comparing it with the fed-in audio and checking for closeness. Part of this process is the automatic transcription of the polyphonic audio into polyphonic symbols. This is an important technique in its own right and is a big step up from monophonic transcription.
The OMRAS project team includes signal processing scientists, information scientists, musicians, musicologists and librarians. OMRAS is funded by the JISC (Joint Information Systems Committee) in the UK and by NSF (National Science Foundation) in the USA.
All latest news from the category: Communications Media
Engineering and research-driven innovations in the field of communications are addressed here, in addition to business developments in the field of media-wide communications.
innovations-report offers informative reports and articles related to interactive media, media management, digital television, E-business, online advertising and information and communications technologies.
Back to home
Newest articles
Creating good friction: Pitt engineers aim to make floors less slippery
Swanson School collaborators Kurt Beschorner and Tevis Jacobs will use a NIOSH award to measure floor-surface topography and create a predictive model of friction. Friction is the resistance to motion…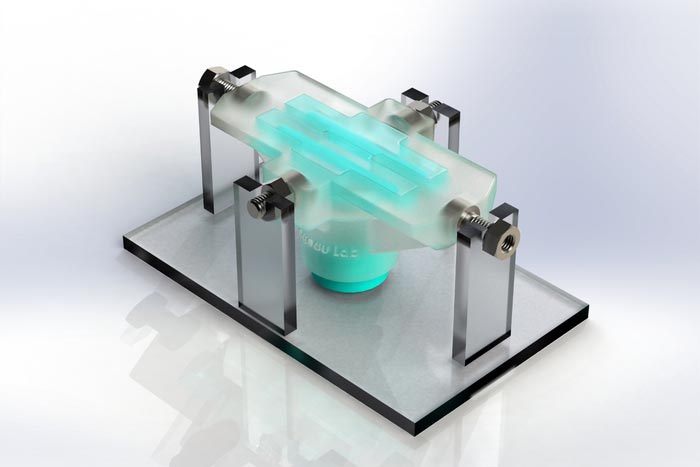 Synthetic tissue can repair hearts, muscles, and vocal cords
Scientists from McGill University develop new biomaterial for wound repair. Combining knowledge of chemistry, physics, biology, and engineering, scientists from McGill University develop a biomaterial tough enough to repair the…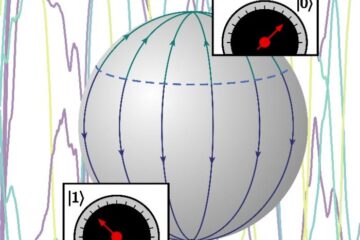 Constraining quantum measurement
The quantum world and our everyday world are very different places. In a publication that appeared as the "Editor's Suggestion" in Physical Review A this week, UvA physicists Jasper van…