Macrophage proliferation appears to drive progression of atherosclerosis
New insights into the development of vulnerable atherosclerotic plaques could lead to better treatment or prevention of heart attacks and strokes. In a report being published online in Nature Medicine, researchers at the Massachusetts General Hospital (MGH) Center for Systems Biology re-evaluated previous assumptions regarding the role of inflammatory cells in atherosclerosis and found that the process relies on proliferation of certain immune cells within plaques and not exclusively on the uptake of cells from the blood.
The prevailing theory of atherosclerosis has been that plaques grow by drawing white blood cells called monocytes in from the circulation. These monocytes then mature into macrophages, cells that ingest lipid and cholesterol molecules but remain within the plaques, leading to the buildup of a fatty core that contributes to the risk of plaque rupture. While it had been believed that each macrophage descended from a single monocyte that had entered a plaque, the MGH team found that proliferation of new macrophages within plaques is a major driver of their growth.
"Currently, there is quite a bit of interest in targeting inflammation as a way to treat vascular disease, and one of the ways to do so is by targeting the cells responsible, says Filip Swirski, PhD, of the MGH Center for Systems Biology, senior author of the Nature Medicine report. "We discovered that the atherosclerotic lesion is a very dynamic environment, and even though the macrophages within a lesion are fundamentally derived from monocytes, they do not require constant monocyte input to sustain their numbers."
In a series of experiments in mice, the MGH-CSB team first found that existing plaques within the aortas of animals fed a high-cholesterol diet showed evidence of a rapid and constant proliferation of macrophages that did not require the presence of monocytes in the blood. Although monocytes were needed for the initiation of atherosclerosis, once plaques had formed, macrophage proliferation became the primary mechanism for the further growth of plaques. The investigators also identified a receptor protein on macrophages that appears to contribute to their proliferation within plaques without the involvement of monocytes. While further study is required to determine whether the same processes occur in humans, the MGH team did find evidence of macrophage proliferation in plaques from human carotid arteries.
"I think this work will force some major re-evaluations," says Swirski, an assistant professor of Radiology at Harvard Medical School. "People have been thinking of targeting monocyte influx to treat atherosclerosis, but they need to consider macrophage proliferation as an additional or alternative approach, especially in established disease. That might actually be better than targeting circulating monocytes, since interrupting pathological processes within the plaques themselves could spare the beneficial immune responses mediated by monocytes."
Co-lead authors of the Nature Medicine article are Clinton Robbins, PhD, now at the University of Toronto, and Ingo Helgendorf, MD, MGH Center for Systems Biology. Additional co-authors are Georg Weber, MD, PhD, Igor Theurl, MD, Yoshiko Iwamoto, Jose-Luiz Figueiredo, MD, Rostic Gorbatov, Louisa Gerhardt, Herbert Lin, MD, PhD, Matthias Nahrendorf, MD, PhD, and Ralph Weissleder, MD, PhD, MGH-CSB; David Smyth, Caleb Zavitz, MD, PhD, Eric Shikatani and Mansoor Husain, MD, University of Toronto; Galina Sukhova, PhD, and Peter Libby, MD, Brigham and Women's Hospital; Michael Parsons, Mount Sinai Hospital, Toronto; and Nico van Rooijen, Free University Medical Center, Amsterdam. Support for the study includes National Institutes of Health grants 1R01HL095612, HHSN 268201000044C, P01-A154904, U24-CA092782, P50-CA086355.
Massachusetts General Hospital (http://www.massgeneral.org), founded in 1811, is the original and largest teaching hospital of Harvard Medical School. The MGH conducts the largest hospital-based research program in the United States, with an annual research budget of more than $775 million and major research centers in AIDS, cardiovascular research, cancer, computational and integrative biology, cutaneous biology, human genetics, medical imaging, neurodegenerative disorders, regenerative medicine, reproductive biology, systems biology, transplantation biology and photomedicine.
Media Contact
Sue McGreevey
EurekAlert!
All latest news from the category: Health and Medicine
This subject area encompasses research and studies in the field of human medicine.
Among the wide-ranging list of topics covered here are anesthesiology, anatomy, surgery, human genetics, hygiene and environmental medicine, internal medicine, neurology, pharmacology, physiology, urology and dental medicine.
Back to home
Newest articles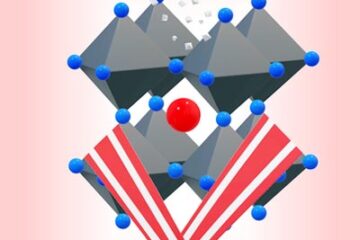 Perovskite solar cells soar to new heights
Metal halide perovskites have been under intense investigation over the last decade, due to the remarkable rise in their performance in optoelectronic devices such as solar cells or light-emitting diodes….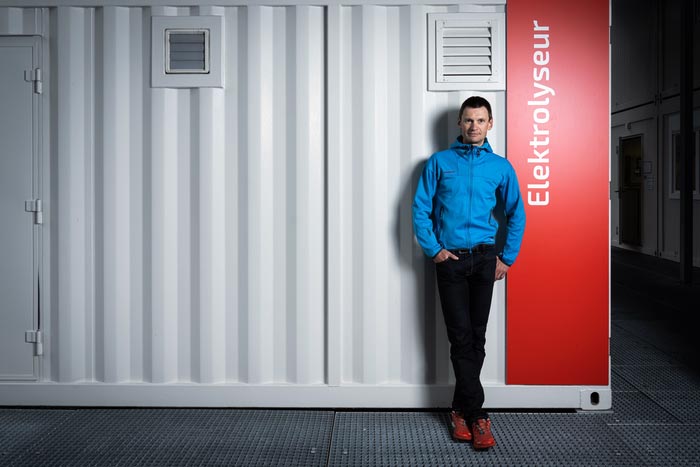 Blue hydrogen can help protect the climate
An international group of researchers led by the Paul Scherrer Institute and the Heriot-Watt University has carried out in-depth analyses of the climate impact of blue hydrogen. This is produced…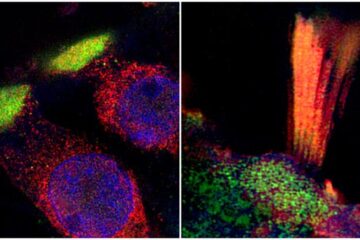 Genes associated with hearing loss visualised in new study
Researchers from Uppsala University have been able to document and visualise hearing loss-associated genes in the human inner ear, in a unique collaboration study between otosurgeons and geneticists. The findings…