Marine researchers explore sediment highways
A European team of researchers has demonstrated that sediment is transported to the deep sea via canyons in the seabed. The sediment accumulates in the head of the submarine canyons. At the end of the canyons, mud avalanches disperse into the deep sea. Scientists from the Netherlands Institute for Sea Research (NIOZ) presented their findings at an international congress held from 7 to 10 April 2002.
With bottom landers, onboard the ship R.V. Pelagia, the researchers explored the Nazaré Canyon off the Portuguese coast. This is one of the largest submarine canyons in the world. The Canyon starts at the beach. At a distance of 150 kilometres from the coast it opens out into a deep-sea area, 5 km deep. Locally the canyon cuts more than one kilometre deep into the continental slope. In the floor of the canyon the researchers measured unusually high biochemical activity. The sediment is enriched in organic material, which can serve as food for the rich floor life in the canyon and the deep-sea area. However, the sediment is possibly mixed with chemical pollutants originating from human activity. In addition to this the water in the canyon was noticeably turbid. This indicates an elevated transport of sediment particles. The sediment accumulates rapidly in the canyon. As a result of this the floor becomes unstable. The researchers demonstrated that the accumulated sediment runs off the slope as submarine mud avalanches into the deep-sea area. This happens at intervals of several decades to several centuries. With the rapid growth of the world population, the use of the continental margin (the transition area between the mainland and the open ocean) is quickly increasing. As a result of this marine ecosystems are being subjected to greater pressure. Ecosystems close to the mainland are comparatively well studied. However, the edges of the continental shelf and the continental slope have for a long time received comparatively little attention.
Media Contact
Michel Philippens
alphagalileo
All latest news from the category: Earth Sciences
Earth Sciences (also referred to as Geosciences), which deals with basic issues surrounding our planet, plays a vital role in the area of energy and raw materials supply.
Earth Sciences comprises subjects such as geology, geography, geological informatics, paleontology, mineralogy, petrography, crystallography, geophysics, geodesy, glaciology, cartography, photogrammetry, meteorology and seismology, early-warning systems, earthquake research and polar research.
Back to home
Newest articles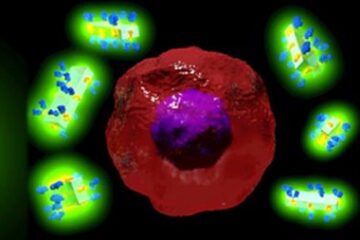 A world-first antibody-drug delivery system
It sounds like the stuff of science fiction: a man-made crystal that can be attached to antibodies and then supercharge them with potent drugs or imaging agents that can seek…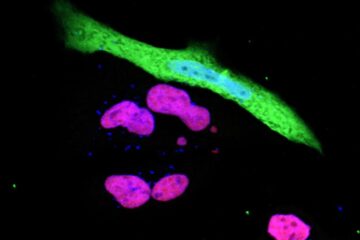 Revealed: How SARS-CoV-2 evades our immune system
Scientists at Hokkaido University and Texas A&M University have identified a key mechanism used by the SARS-CoV-2 virus to evade host immune systems. Researchers in Japan and the United States…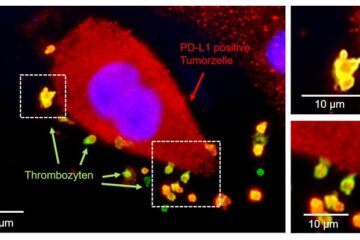 New approach developed to predict response of immunotherapies in lung cancer
New methodology at the University Hospital of Tübingen harnesses the function of platelets. At Tübingen University Hospital, a preclinical study led by Dr. Clemens Hinterleitner and Prof. Dr. Lars Zender,…