Artificial ocean cooling to weaken hurricanes is futile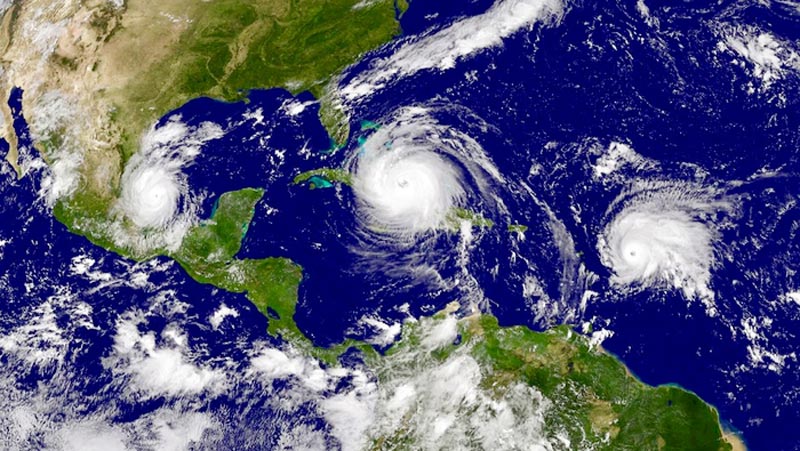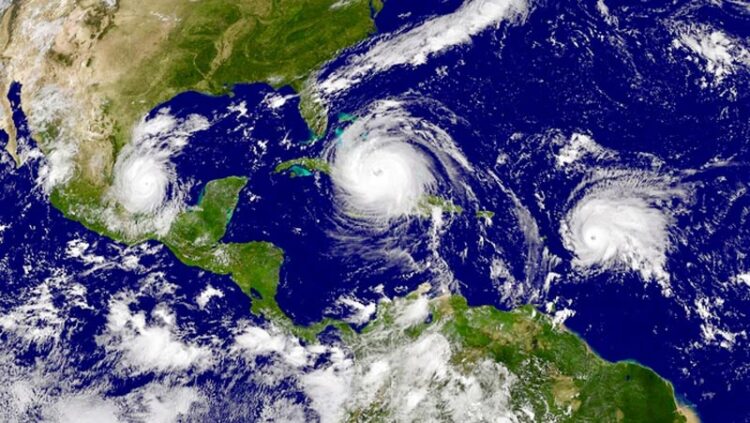 Researchers suggest ocean cooling is an effectively impossible solution to mitigate disasters.
A new study found that even if we did have the infinite power to artificially cool enough of the oceans to weaken a hurricane, the benefits would be minimal. The study led by scientists at the University of Miami (UM) Rosenstiel School of Marine, Atmospheric and Earth Science showed that the energy alone that is needed to use intervention technology to weaken a hurricane before landfall makes it a highly inefficient solution to mitigate disasters.
"The main result from our study is that massive amounts of artificially cooled water would be needed for only a modest weakening in hurricane intensity before landfall," said the study's lead author James Hlywiak, a graduate of the UM Rosenstiel School. "Plus, weakening the intensity by marginal amounts doesn't necessarily mean that the likelihood for inland damages and safety risks would decrease as well. While any amount of weakening before landfall is a good thing, for these reasons it makes more sense to direct focus towards adaptation strategies such as reinforcing infrastructure, improving the efficiency of evacuation procedures, and advancing the science around detection and prediction of impending storms."
To scientifically answer questions about the effectiveness of artificially cooling the ocean to weaken hurricanes, the authors used a combination of air-sea interaction theories and a highly sophisticated computer model of the atmosphere.
In their computer simulations, they cooled areas of the ocean up to 260,000 km2 in size – larger than the state of Oregon and equating to 21,000 cubic kilometers of water – by up to 2 degrees Celsius. Even with the largest area of cooling, the simulated hurricanes weakened by only 15 percent. The amount of energy extracted from the ocean to achieve this small reduction is equivalent to more than 100 times the amount consumed across the entire United States in 2019 alone.
"You might think that the main finding of our article, that it's pointless to try to weaken hurricanes, should be obvious," said David Nolan, a professor of atmospheric sciences at the UM Rosenstiel School and senior author of the study. "And yet, various ideas for hurricane modification appear often in popular media and are even submitted for patents every few years. We're happy to be able to put something into the peer-reviewed literature that actually addresses this."
The study, titled "Targeted Ocean Cooling to Weaken Tropical Cyclones Would Be Futile," was published in the journal Nature Communications Earth & Environment. The study was supported by a University of Miami Graduate Fellowship and National Science Foundation PREEVENTS grant (Award # 1663947).
The University of Miami is a private research university and academic health system with a distinct geographic capacity to connect institutions, individuals, and ideas across the hemisphere and around the world. The University's vibrant and diverse academic community comprises 12 schools and colleges serving more than 17,000 undergraduate and graduate students in more than 180 majors and programs. Located within one of the most dynamic and multicultural cities in the world, the University is building new bridges across geographic, cultural, and intellectual borders, bringing a passion for scholarly excellence, a spirit of innovation, a respect for including and elevating diverse voices, and a commitment to tackling the challenges facing our world. Founded in the 1940's, the Rosenstiel School of Marine, Atmospheric, and Earth Science has grown into one of the world's premier marine and atmospheric research institutions. Offering dynamic interdisciplinary academics, the Rosenstiel School is dedicated to helping communities to better understand the planet, participating in the establishment of environmental policies, and aiding in the improvement of society and quality of life. www.earth.miami.edu.
Journal: Nature Communications
DOI: 10.1038/s43247-022-00519-1
Method of Research: Observational study
Subject of Research: Not applicable
Article Title: Targeted artificial ocean cooling to weaken tropical cyclones would be futile
Article Publication Date: 19-Aug-2022
COI Statement: None
Media Contact
Diana Udel
University of Miami Rosenstiel School of Marine & Atmospheric Science
dudel@rsmas.miami.edu
Office: 305-421-4704
Cell: 786-256-4446
Media Contact
University of Miami Rosenstiel School of Marine & Atmospheric Science
All latest news from the category: Earth Sciences
Earth Sciences (also referred to as Geosciences), which deals with basic issues surrounding our planet, plays a vital role in the area of energy and raw materials supply.
Earth Sciences comprises subjects such as geology, geography, geological informatics, paleontology, mineralogy, petrography, crystallography, geophysics, geodesy, glaciology, cartography, photogrammetry, meteorology and seismology, early-warning systems, earthquake research and polar research.
Back to home
Newest articles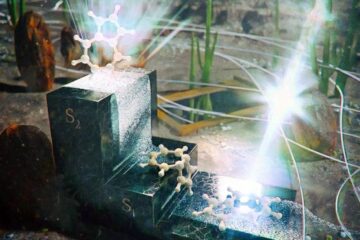 A mysterious blue molecule will help make better use of light energy
Researchers at IOCB Prague are the first to describe the causes of the behavior of one of the fundamental aromatic molecules, which fascinates the scientific world not only with its…
Let it flow: recreating water flow for virtual reality
The physical laws of everyday water flow were established two centuries ago. However, scientists today struggle to simulate disrupted water flow virtually, e.g., when a hand or object alters its…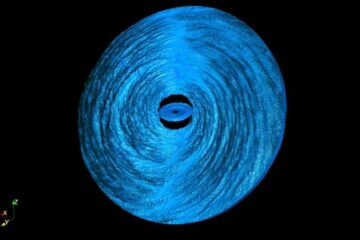 Black holes eat faster than previously expected
New finding might explain why quasars flare and fade so quickly. A new Northwestern University-led study is changing the way astrophysicists understand the eating habits of supermassive black holes. While…