Siemens receives major order from Qatar for power plant components
Siemens has received an order to supply six gas turbines, four steam turbines and ten generators for a new combined-cycle power generating facility in Qatar with an integrated seawater desalination facility. Siemens' customer is Samsung C&T, which is building the entire complex together with its consortium partner Hitachi Zosen.
The end-customer is the project company Umm al Houl, a consortium comprising the Qatar Foundation (QF), Qatar Petroleum (QP), Qatar Water and Electricity Company (QWEC), Mitsubishi Corporation (MC) and Tokyo Electric Power Company (Tepco). With a total electrical output of 2.5 gigawatts, and up to 136 million imperial gallons (618 million liters) of drinking water per day, the plant will deliver almost one quarter of the nation's installed power generating capacity.
It will ensure adequate power and water supply to accommodate seasonal fluctuations and major events. Commissioning of the first phase is scheduled for 2017, with commissioning of the entire complex scheduled for mid-2018.
The new power plant is to be located in the Umm al Houl Economic Zone in the south of the country between Al Wakrah and the industrial city of Mesaieed. The plant will consist of two power blocks, each in a 3+2 configuration – each block to consist of three gas turbines which will be used to generate the steam to drive two downstream steam turbines.
Siemens' scope of supply includes six SGT5-4000F gas turbines, four SST5-4000 steam turbines and ten SGen5-1200A-series generators as well as technical support for the project's field erection and commissioning phases.
"This order is yet another indicator of the strong confidence that Middle Eastern countries have in Siemens' technology," notes Theo Maas, CEO of the Gas Turbines and Generators Business Unit of Siemens' Power and Gas Division. "Thanks to our close collaboration with Samsung C&T right from the very start, this order also reinforces our excellent partnership with our partner and the customer."
Siemens has now received two major orders from Qatar in a short span of time. Besides the major order for power plant components, Siemens has also signed a long-term service contract with the gas company Dolphin Energy Limited, headquartered in Abu Dhabi. Siemens will provide service and maintenance for nine aero-derivative gas turbines from former Rolls-Royce Energy and the associated nine Dresser-Rand compressors over the contract period of eighteen years.
Siemens has been partnering with Qatar to power its ambitious growth aspirations across various sectors in the past years. Siemens and Doosan Heavy Industries & Construction Co. Ltd. formed a consortium, which in 2009 completed the combined-cycle power plant unit Ras Laffan B, which generates close to 1,000 megawatts.
This was followed by an order in 2012 for turnkey supply of a streetcar system as well as intelligent solutions for power distribution. Siemens then received an order from Qatar in 2013 for a sewage treatment system. In August the company was awarded a major order by the state-run Qatar General Water & Electricity Corporation (KAHRAMAA) for turnkey supply of 18 electrical substations.
For further information on Division Power and Gas, please see: www.siemens.com/about/power-gas
For further information on SGT5-4000F gas turbine series, please see: www.energy.siemens.com/hq/en/fossil-power-generation/gas-turbines/sgt5-4000f.htm
Siemens AG (Berlin and Munich) is a global technology powerhouse that has stood for engineering excellence, innovation, quality, reliability and internationality for more than 165 years. The company is active in more than 200 countries, focusing on the areas of electrification, automation and digitalization. One of the world's largest producers of energy-efficient, resource-saving technologies, Siemens is No. 1 in offshore wind turbine construction, a leading supplier of gas and steam turbines for power generation, a major provider of power transmission solutions and a pioneer in infrastructure solutions as well as automation, drive and software solutions for industry. The company is also a leading provider of medical imaging equipment – such as computed tomography and magnetic resonance imaging systems – and a leader in laboratory diagnostics as well as clinical IT. In fiscal 2014, which ended on September 30, 2014, Siemens generated revenue from continuing operations of €71.9 billion and net income of €5.5 billion. At the end of September 2014, the company had around 343,000 employees worldwide.
Further information is available on the Internet at www.siemens.com
Reference Number: PR2015100043PGEN
Contact
Ms. Kerstin Schirmer
Power and Gas Division
Siemens AG
Freyeslebenstr. 1
91058 Erlangen
Germany
Tel: +49 (9131) 18-83481
kerstin.schirmer​@siemens.com
All latest news from the category: Corporate News
Back to home
Newest articles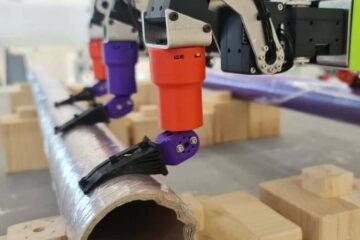 Insects help robots gain better grip
An international research team of biomechanics optimizes robotic movements inspired by insects. A whole generation of gripping robots has been developed using a design concept originally known from fish fins….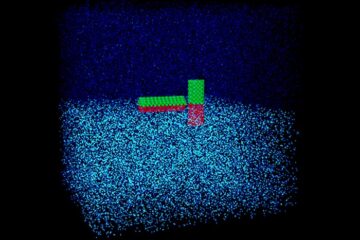 Simulations shed significant light on janus particles
Interfacial diffusion of nanoparticles strongly affected by their shape and surface coating. Named for a Roman god, Janus particles refer to nanoparticles that possess surfaces with two or more distinct…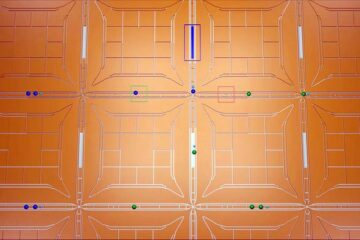 How big does your quantum computer need to be?
What size will a quantum computer need to be to break Bitcoin encryption or simulate molecules? Quantum computers are expected to be disruptive and potentially impact many industry sectors. So…