Scholars argue that TV is not merely an instrument of war but part of today's terror
"Media coverage of war and terrorism continues to raise ethical dilemmas for journalists and news producers. From the risk to journalists of reporting from Iraq and Afghanistan to decisions about rebroadcasting 'citizen journalist' footage, Al-Qaeda propaganda videos or hostage tapes, every week brings new difficulties about how to convey news in a credible way to increasingly distrustful and choosy audiences."
These dilemmas will be discussed at 7.15 this evening (Tuesday 11th December) by researchers at a debate entitled 'Media and Terror', at the Frontline Club in London (13 Norfolk Place, London W2 1QJ). It is sponsored by the Economic and Social Research Council (ESRC).
Led by Dr. Andrew Hoskins, Associate Professor in Sociology at the University of Warwick and Dr. Ben O'Loughlin at Royal Holloway, University of London, the debate also marks the launch of a new journal entitled Media, War and Conflict published by Sage (mwc.sageppub.com) and a new research monograph by Hoskins and O'Loughlin entitled Television and Terror: Conflicting Times and the Crisis of News Discourse, published by Palgrave Macmillan.
Hoskins and O'Loughlin will argue that television news since 9/11 has been marked by a series of uncertainties about the representation of terrorism and war. Television news modulates between bringing the world's wars and catastrophes into the West's horizon of responsibility, whilst simultaneously blocking them from clear view.
Dr. O'Loughlin said, "Recent years have delivered a series of conflicts and catastrophes, from natural disasters such as Hurricane Katrina and the Asian Tsunami to the 7/7 bombings and war in Iraq. Many feel we are living in conflicting times. But do our media bring us news that is proportionate and contextual? Do media really help us understand these events, whether they are distant or close to home? Does our news do terrorists' work for them by relaying their demands to viewers in Britain? These are dilemmas for journalists and news professionals but also for viewers, who must decide what news they find credible and trustworthy in the face of an ever expanding choice or menu of news channels and websites."
Dr. Hoskins added, "The journal Media, War and Conflict is the first journal to be dedicated to the field, uniquely providing a leading forum for debate between academics and professionals in journalism and the military. In an age of rapid cultural, political and technological shifts, the journal explores the relationship between the military and the media as central to the transformations in the ways wars are legitimised, fought, and historicised."
All latest news from the category: Communications Media
Engineering and research-driven innovations in the field of communications are addressed here, in addition to business developments in the field of media-wide communications.
innovations-report offers informative reports and articles related to interactive media, media management, digital television, E-business, online advertising and information and communications technologies.
Back to home
Newest articles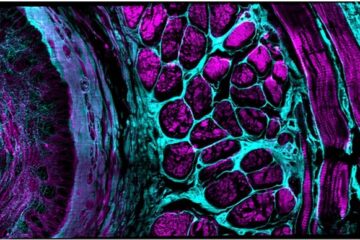 Enhancing the workhorse
Artificial intelligence, hardware innovations boost confocal microscope's performance. Since artificial intelligence pioneer Marvin Minsky patented the principle of confocal microscopy in 1957, it has become the workhorse standard in life…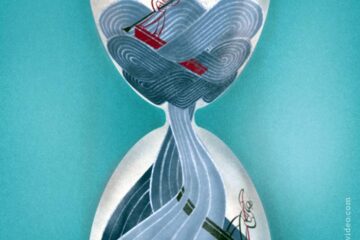 In the quantum realm, not even time flows as you might expect
New study shows the boundary between time moving forward and backward may blur in quantum mechanics. A team of physicists at the Universities of Bristol, Vienna, the Balearic Islands and…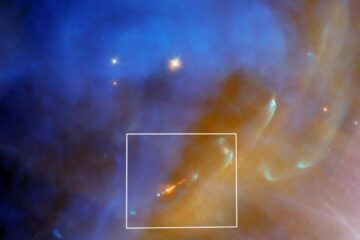 Hubble Spots a Swift Stellar Jet in Running Man Nebula
A jet from a newly formed star flares into the shining depths of reflection nebula NGC 1977 in this Hubble image. The jet (the orange object at the bottom center…