Location-based services for teenagers
Mobile phones can do more than communicate voice and data. The ability to determine the physical location of a mobile phone enables a broad range of mobile services to be offered, including location tracking of users, customised local service information and navigation. A recent EURESCOM study explored the communication needs of teenagers, how they could be met by location-based services, and which location technology is best suited.
In the EURESCOM study WOMBAT (Where are the Other Mobile Buddies Around Town?) researchers from major European telecoms companies developed real-life user scenarios for teenagers to see how well the different location-based technologies could serve young people's needs.
EURESCOM project supervisor Uwe Herzog, who is responsible for the study, gives a concrete example: "Imagine a group of teenagers who arranged to meet in town before going to a concert. One is already there and wants to know if he has enough time to do some shopping before his friends arrive. He checks his mobile device to see where they are and realises that one is passing a nearby shop. So he decides to wait for the close-by friend before going to the shop."
The researchers identified among others, three major communication needs: to know where their peers are, to let their peers or their parents know where they are and to arrange and rearrange schedules for social events at short notice.
To make this work several requirements must be fulfilled:
– The accuracy should be better than 20 meters, both inside and outside buildings, in urban and in rural areas,
– the location information has to be up-to-date and
– more than one person at a time can be located.
After defining the needs and requirements the EURESCOM researchers compared location-based technologies to find out which suits the purpose best.
Four technologies were taken into account:
1. The Cell of Origin (COO) and the
2. Time of Arrival (TOA) are both network-based technologies, which do not require phone modifications and are not user-controlled. The first pinpoints the cell around a base station in which a mobile phone is located, with an accuracy of 150 m to 30 km depending on the cell size. The second method measures the time it takes the radio signal to reach at least three base stations from the mobile phone, localising it with an accuracy of 50 m to 200 m.
The two other methods are hybrids between phone-based and network-based technologies, thus improving user control.
3. The Enhanced Observed Time Difference (E-OTD) is based on the time measurement for signals from at least three mobile network antennas to the mobile phone and allows the phone to be located within 50 m to 125 m.
4. The Assisted Global Positioning System (A-GPS) is based on a combination of the mobile network and the satellite positioning system GPS, which is also used in the automotive sector. A-GPS allows the highest accuracy of 5 m to 100 m, but indoor operation can not be guaranteed.
The research concluded that, while the accuracy requirements they identified could be completely covered by existing technologies, it is feasible to introduce these location-based services for teenagers that either use the E-OTD method or the TOA technology today.
Uwe Herzog is convinced the introduction of UMTS will make location-based services even more attractive. He explains that "Multimedia information via UMTS, for instance, will increase the usability of navigation services". But there are still a lot of technological and security issues to solve, he says: "We have to ensure a high accuracy in locating people, but at the same time they must be given the opportunity to choose who is allowed to track them."
All latest news from the category: Communications Media
Engineering and research-driven innovations in the field of communications are addressed here, in addition to business developments in the field of media-wide communications.
innovations-report offers informative reports and articles related to interactive media, media management, digital television, E-business, online advertising and information and communications technologies.
Back to home
Newest articles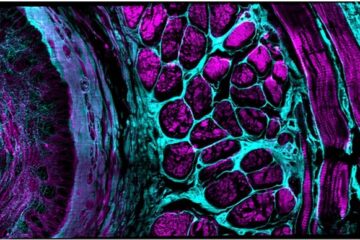 Enhancing the workhorse
Artificial intelligence, hardware innovations boost confocal microscope's performance. Since artificial intelligence pioneer Marvin Minsky patented the principle of confocal microscopy in 1957, it has become the workhorse standard in life…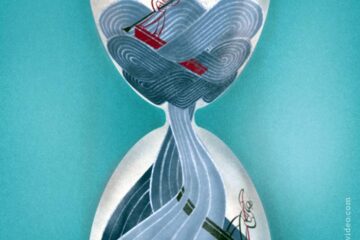 In the quantum realm, not even time flows as you might expect
New study shows the boundary between time moving forward and backward may blur in quantum mechanics. A team of physicists at the Universities of Bristol, Vienna, the Balearic Islands and…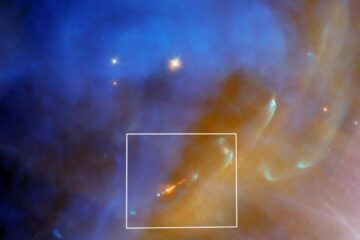 Hubble Spots a Swift Stellar Jet in Running Man Nebula
A jet from a newly formed star flares into the shining depths of reflection nebula NGC 1977 in this Hubble image. The jet (the orange object at the bottom center…