Watch the latest soccer on your PDA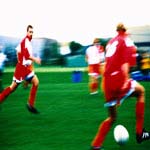 Video applications should play an important role in the coming growth of third generation (3G) mobile telephony services. But where are the applications? Researchers in one IST project, INMOVE, believe that they, at least, can produce a winner.
Early trials scheduled
Scheduled for completion in August 2004, INMOVE is pioneering a new software toolkit for building intelligent mobile video applications and services. Project coordinator Matti Penttilä is already optimistic about the results, "Although most of our work is in enabling technologies, we are now discussing the bridge to commercialisation. For example the Finnish mobile telecoms company Elisa is trialling our toolkit to see if it can help them in developing new services."
A member of the INMOVE consortium, Elisa is also Finland's second biggest mobile operator. The company plans to run internal trials of the toolkit during April and May 2004, after analysis of the concept and the business planning. And, Penttilä adds, project participants are also talking to other mobile operators.
Watch football or your home
The INMOVE toolkit is an expandable set of software tools for providing intelligent video-based services over mobile and wireless networks. The toolkit is based on an open systems architecture and makes use of object-oriented programming techniques.
Project researchers have developed two prototype applications; sports viewing and intelligent monitoring. The first offers a video football reporting service to mobile PDAs that allows users to follow the match in real-time or watch action replays of match highlights, with video supplied from any of the cameras around the football ground. The intelligent monitoring application enables video monitoring of remote locations (e.g. your home or business premises), mobile security (e.g. cargo checking) or route monitoring (guiding people or vehicles to their destination).
Project researchers have created an online demonstration of a typical football viewing application based on the INMOVE software toolkit. The demo can be reached via the following link.
Ready for the growth of 3G
Penttilä says that INMOVE's second phase of market survey results should be published around the end of March. He sees the applications that INMOVE technology makes possible as arriving at exactly the right time. "Senior people from all the big mobile operators have been saying in Cannes at the 3GSM conference that the takeoff for 3G services will be in Europe, most likely during the second half of this year.
"The slow growth to date has not just been a network problem," he says. "There has been a lack of high-quality content to drive new services. So there is lots of space for video-based applications. That's why we started INMOVE."
Contact:
Matti Penttilä
VTT Information Technology
PO Box 1200
FIN-02044 VTT
Finland
Tel: +358 9 456 6047
Fax: +358 9 456 7049
Email: matti.penttila@vtt.fi
Source: Based on information from INMOVE
All latest news from the category: Communications Media
Engineering and research-driven innovations in the field of communications are addressed here, in addition to business developments in the field of media-wide communications.
innovations-report offers informative reports and articles related to interactive media, media management, digital television, E-business, online advertising and information and communications technologies.
Back to home
Newest articles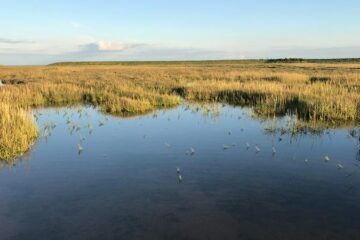 Being prepared for storm surges on the Baltic Sea coast
Kiel researchers evaluate the future protection potential of dikes and show flooding scenarios for the German Baltic Sea coast until 2100. The record storm surge in October 2023 caused severe…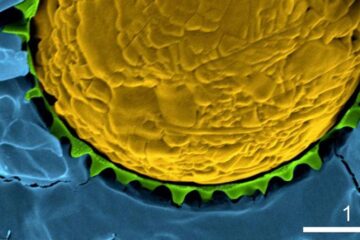 Protected droplets a new transport route for medicines
Microgels form a thin protective shell around a droplet until the temperature rises above 32 degrees. Then the microgels shrink and the droplet dissolves in the surrounding liquid. A study…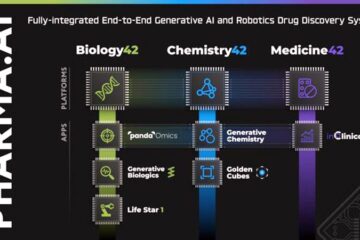 Insilico Medicine showcases latest AI drug discovery platform breakthroughs
Insilico Medicine ("Insilico"), an artificial intelligence (AI)-driven, clinical stage biotechnology company and  leader in AI drug discovery platform technology, is hosting three webinars unveiling its latest technology breakthroughs Nov. 28-30,…