Changing fiber optics communications
Florida Tech professor quadruples amount of information carried on single cable
Dr. Syed Murshid's eyes light up as he flips the switches, one, two, three, and four. As the Florida Tech associate professor of electrical engineering uses his optics projector, pulses of red light project onto a wall. With each click, a new concentric circle appears. The circles represent a sea change in information technology. When he's finished, a red glowing bull's eye shines brightly, and Murshid laughs.
"The future of fiber optics is right on target," he said.
Indeed, if the future of communications can be found in the tiny glass strand of a fiber optic cable, then Murshid's patented discovery may change the future.
"Fiber optics has always enchanted me," Murshid said. "I was amazed when I realized that this tiny piece of glass — only the size of a hair — can transport so much information."
The miracle of fiber optics goes far beyond wires made of glass.
"The information signal carried through fiber optics is a beam of light, much like that projected on the wall," said Murshid. "In order to prevent a loss of signal over great distances, the glass used must be very clean."
The glass is so clean, in fact, that if the ocean was as pure, you could see the bottom from the surface.
Murshid has already discovered a way to quadruple the amount of information carried over a single fiber optic cable. Offering an example, he compares information sent through fiber optics to FM radio.
"Radio stations have to broadcast at a certain frequency, WFIT, for example, is 89.5 Megahertz here on the Space Coast," he said. "But, if you go to Tampa, you will hear a different station broadcasting on 89.5 because the distance between the two stations enable them to operate without interference."
The same used to be true for information sent through fiber optics cables. Each cable could accommodate a set of frequencies or wavelengths, but could use each individual frequency or wavelength only once. But now, through a patented process called Spatial Domain Multiplexing designed by Murshid, Dr. Barry Grossman, Florida Tech professor of electrical engineering, and Murshid's doctoral graduate assistant Narakorn, the same fiber optic cable can transmit multiple pieces of information at the same wavelength without interference, thus significantly increasing the effective information carrying capacity of the cable.
"In this process we are able to transmit information from multiple sources at the same frequency with high reliability and high accuracy," Murshid said. "In effect, we quadruple the information-carrying capacity at a very low cost."
The information-carrying light pulses are transported through the fiber optic cable as concentric circles – giving the pattern the appearance of a target.
Dr. Ron Bailey, dean of the Florida Tech College of Engineering, said Murshid's discovery may transform the telecommunications industry. "By increasing the capacity of a single optical fiber, Dr. Murshid's process has eliminated the need for additional cables," said Bailey. "Up until now, if a telecommunications company needed more capacity, it was forced to undergo the expensive process of laying down more fiber. This new technology provides them with a cost-effective solution."
Murshid believes the technique that makes it possible to quadruple the amount of information carried at the same frequency on a single fiber optic cable has the potential for enormous gains in information-carrying capacity.
"We've been able to successfully transmit at the same frequency four independent beams of information-carrying light so far," he said. "But we're only scratching the surface. We will be able to increase this number over time."
All news from this category: Communications Media
Engineering and research-driven innovations in the field of communications are addressed here, in addition to business developments in the field of media-wide communications.
innovations-report offers informative reports and articles related to interactive media, media management, digital television, E-business, online advertising and information and communications technologies.
Back to the Homepage
Latest posts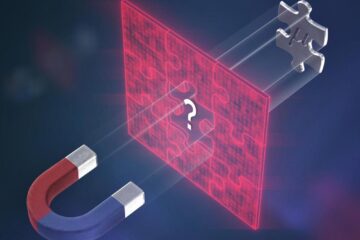 German National HPC Centre provides resources to look for cracks in the standard model
Physicists have spent 20 years trying to more precisely measure the so-called "magnetic moment" of subatomic particles called muons. Findings published this week call into question long-standing assumptions of particle…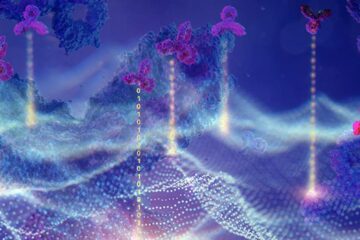 Designing better antibody drugs with artificial intelligence
Antibodies are not only produced by our immune cells to fight viruses and other pathogens in the body. For a few decades now, medicine has also been using antibodies produced…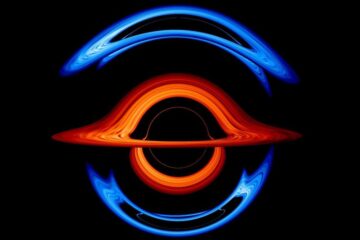 New NASA visualization probes the light-bending dance of binary black holes
A pair of orbiting black holes millions of times the Sun's mass perform a hypnotic pas de deux in a new NASA visualization. The movie traces how the black holes…