Doped liquid crystals allow real time holography

The addition of buckyballs or carbon nanotubes to nematic liquid crystals changes their properties and makes them low-cost alternatives for holographic and image processing applications, according to Penn State electrical engineers.
"By incorporating nanotubular and nano carbon 60 structures into liquid crystals, we make the nonlinear optical properties a million times bigger than all other existing materials," says Dr. Iam-Choon Khoo, professor of electrical engineering.
Khoo, working with Jim Ding, Yana Zhang, Ken Chen and Andres Diaz, dissolved carbon nanotubes in a liquid crystal.
"We know it is dissolving because there is a color change," says Khoo.
They also dissolved carbon 60 or buckyballs into the liquid crystals. While the tubes produce slightly more of an optical effect, they are more difficult to dissolve in the liquid crystal. In fact, only about one one-thousandth of the liquid crystal mixture is carbon nanotubes.
The addition of these carbon structures alters the crystalline alignment of the liquid crystals and changes the optical properties. Just as some materials react to an electrical current, these doped liquid crystals react to light. The liquid crystal, when exposed to light, changes its axis of refraction.
"A basic problem with these materials is their rather slow buildup times, which are typically in the tens of seconds to minutes for low optical illumination intensity," the researchers reported in Applied Physics Letters. "With suitable choice of dopants and applied fields, . . . these films are on the supranonlinear scale. These values are a thousand times larger than those observed previously. Furthermore, the response times of these effects can be improved to the millisecond time scale."
One image processing application where this doped liquid crystal film can be used is in focusing optical telescopes. Using the film as the capture material for a holographic image of the starfield, the garbage created by optically viewing very distant and weak stars can be eliminated and a holographic view of the starfield in real-time provided.
"Right now the device that is used in the telescope application is very, very expensive, but this film costs only a few pennies," says Khoo. "It would cost a thousand times less."
These films can also be use to create real-time holographic movies and can also be used in low light situations as they are very sensitive to light.
"Another application would be to convert, in real time, an image captured in infra red, to a visible light image," the Penn State researcher notes.
Other potential uses include filling hollow fiber optic fibers with the liquid crystal to control light pulses in the fiber and create a tunable nonlinear photonic crystal fiber.
"At Cambridge, researchers are using the material to make a Dick Tracy type watch," says Khoo. "A watch that can process images and communications."
Media Contact
A'ndrea Elyse Messer
Penn State
All news from this category: Materials Sciences
Materials management deals with the research, development, manufacturing and processing of raw and industrial materials. Key aspects here are biological and medical issues, which play an increasingly important role in this field.
innovations-report offers in-depth articles related to the development and application of materials and the structure and properties of new materials.
Back to the Homepage
Latest posts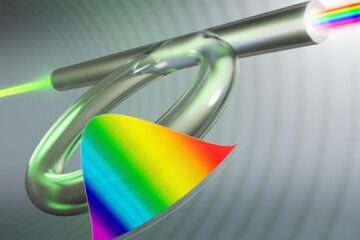 Novel chirped pulses defy 'conventional wisdom'
University of Rochester researchers describe first highly chirped pulses created by a using a spectral filter in a Kerr resonator. The 2018 Nobel Prize in Physics was shared by researchers…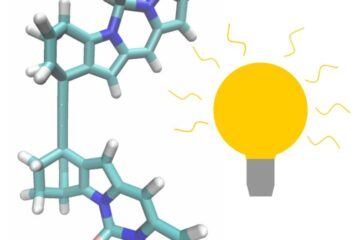 Scientists design superfast molecular motor
Light-driven molecular motors have been around for over twenty years. These motors typically take microseconds to nanoseconds for one revolution. Thomas Jansen, associate professor of physics at the University of…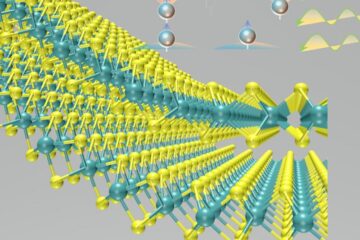 Changing a 2D material's symmetry can unlock its promise
Jian Shi Research Group engineers material into promising optoelectronic. Optoelectronic materials that are capable of converting the energy of light into electricity, and electricity into light, have promising applications as…