Mobile phones are the new learning tools of the future
Major international research programme on Life as learning
Mobile phones are the new learning tools of the future
Mobile phones look set to become an important new learning tool for the future. One of the projects under the umbrella of the Academy of Finland international research programme Life as Learning (or LEARN for short) is working on theoretical models and practical applications that will facilitate the use of mobile technology in learning. In charge of this project is Professor Jari Multisilta from the Tampere University of Technology (Finland): he says that the aim is to develop palmtop computers, communicators and videophones for different learning applications.
The project will be creating theoretical models of future learning that will be tested in different situations primarily by university students. Business companies are already closely involved in the project, and this cooperation will certainly be continued. In the business context mobile technology provides a valuable tool for on-the-job training. A good example, Professor Multisilta says, is having the maintenance instructions for a paper machine sent by mobile phone to the machine operator:
"This way you can create a learning situation that is independent of place. The ultimate goal is a digital learning culture", Professor Multisilta believes.
In all there are 17 projects under the Life as Learning research programme. Among the topics addressed in these projects are learning in different kinds of learning environments, future learning, the changing role of the teacher and learning as a social and cultural skill. A total of EUR 5.1 million has been earmarked for programme implementation in 2002-2006.
LEARN also involves corresponding programmes from Great Britain, Norway and Canada. In addition, discussions are underway with Holland, France and Germany.
Alle Nachrichten aus der Kategorie: Communications Media
Engineering and research-driven innovations in the field of communications are addressed here, in addition to business developments in the field of media-wide communications.
innovations-report offers informative reports and articles related to interactive media, media management, digital television, E-business, online advertising and information and communications technologies.
Zurück zur Startseite
Neueste Beiträge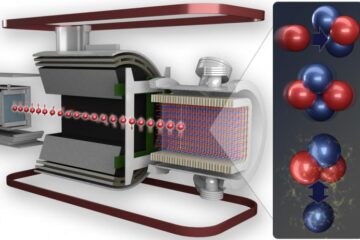 Scientists achieve higher precision weak force measurement between protons, neutrons
Through a one-of-a-kind experiment at the Department of Energy's Oak Ridge National Laboratory, nuclear physicists have precisely measured the weak interaction between protons and neutrons. The result quantifies the weak…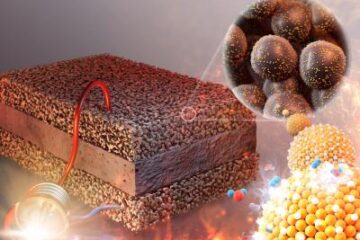 High-performance single-atom catalysts for high-temperature fuel cells
Individual Pt atoms participate in catalytic reaction to faciitate the electrode process by up to 10 times. Single-atom Pt catalysts are stable at 700 degrees Celsius and expected to stimulate…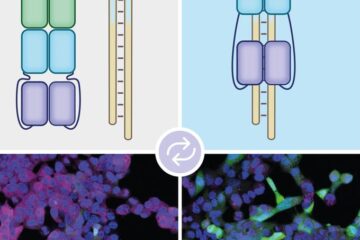 New method allows precise gene control by light
A novel optical switch makes it possible to precisely control the lifespan of genetic "copies". These are used by the cell as building instructions for the production of proteins. The…