NIST helps beam time to TV viewers in the Middle East
The new system, which began broadcasting time data and audio reports this year,* is the most widely available source of atomic time in the region. Previously, smaller numbers of users have had access to an automated computer time service (also designed by NIST) and the Global Positioning System, a military satellite service that provides time signals to civilian users with GPS receivers. Now, users of commercially available satellite dishes and receivers can get atomic time by decoding a standard time code format or listening to the audio broadcast.
NIST provided assistance to the National Institute for Standards in Egypt, which negotiated for a special channel for the new service from the Egyptian Satellite Company (NILESAT). NIST built the time code generator, about the size of a briefcase, which produces two signals, a standard time code and an audible seconds pulse and top-of-the-minute voice announcement in Arabic. The time code includes Daylight Saving Time corrections as well as leap year and leap second warnings. NIST and Egyptian standards officials recorded the voices ("At the sound of the tone, the time will be [hour and minute] Egyptian Local Time.").
The NIST device, installed at a satellite uplink facility in 6th of October City, Egypt, synchronizes its reports with a cesium atomic clock at the same location that is itself synchronized with Coordinated Universal Time to provide traceability to international time standards. According to John Lowe of NIST, Egyptian officials also plan to use the new service to mount time displays in public places. The project was funded by a grant from the U.S.-Egypt Joint Science and Technology Program.
All latest news from the category: Communications Media
Engineering and research-driven innovations in the field of communications are addressed here, in addition to business developments in the field of media-wide communications.
innovations-report offers informative reports and articles related to interactive media, media management, digital television, E-business, online advertising and information and communications technologies.
Back to home
Newest articles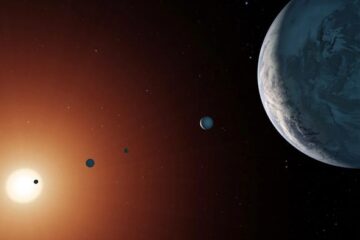 Orbital harmony limits late arrival of water on TRAPPIST-1 planets
Fragile orbits of seven exoplanets could survive only limited early bombardment. Seven Earth-sized planets orbit the star TRAPPIST-1 in near-perfect harmony, and U.S. and European researchers have used that harmony…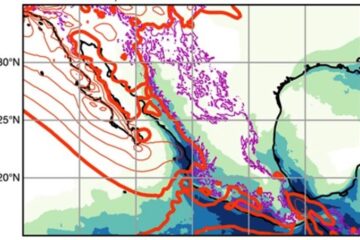 The formation of the North American Monsoon: a unique case in the world
Monsoons are not found only in South Asia, but they are part of a global-scale circulation that affects almost all tropical regions (e.g. Australian monsoon, African monsoon, etc.). One occurs…
A new topological magnet with colossal angular magnetoresistance
Trillion percent change of resistance can be achieved in the new material by simply rotating the direction of spin. While electrons are well known to carry both charge and spin,…