New report shows £200,000 sales boost for owner-managers on Lancaster business development programme
Ninety per cent of the 67 owner-managers who have completed the Leading Enterprise and Development (LEAD) programme between October 2004 and March 2006 also expect an increase in employment, productivity or profits in the next two to three years, the study found.
LEAD is a leadership and management development programme targeting the micro business sector – firms with less than 20 employees – in the North West of England. It has been developed by Lancaster's Institute for Entrepreneurship and Enterprise Development in partnership with Business Link Lancashire and is fully funded by the North West Development Agency. Participants commit an average of two days per month on the ten-month programme and they experience master classes, personal coaching, mentoring, action learning and even business exchanges.
"Previous government initiatives have excluded micro businesses, despite these constituting approximately 90% of businesses in the North West and a similarly high figure nationally," LEAD director Sue Peters said. "We set up LEAD to contribute to raising regional productivity and promote business growth by specifically focusing on the leadership development of participating owner-managers. These findings suggest that we have certainly made our mark."
The overriding feeling among owner-managers going into the programme is a sense of isolation, Sue said. "As well as being consumed by the need to be involved in the minutiae of delivering services to their customers and running all aspects of the business, they find difficult to stand back from the day-to-day activities to focus on strategic planning," she explained. "Our findings show that participants have learned enhanced staff development, delegation and management skills that have freed up time for purposeful enterprise development."
In addition, the report challenges several myths concerning SME owner-managers attitudes to learning. "Firstly, it dispels the myth that SME owners are too busy to spend time away from their businesses," Sue said. "It also disproves the long-held wisdom that SMEs won't pay for business support. Participants on the last cohort paid 30% of the subsidised £10,000 fee, for example. It sends out a clear message about how SMEs can work with higher education to produce more successful businesses."
Alle Nachrichten aus der Kategorie: Business and Finance
This area provides up-to-date and interesting developments from the world of business, economics and finance.
A wealth of information is available on topics ranging from stock markets, consumer climate, labor market policies, bond markets, foreign trade and interest rate trends to stock exchange news and economic forecasts.
Zurück zur Startseite
Neueste Beiträge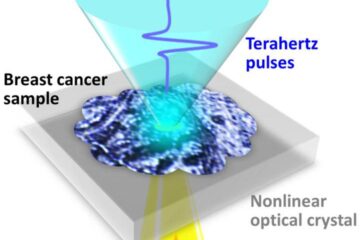 Key breakthrough towards on-site cancer diagnosis
No stain? No sweat: Terahertz waves can image early-stage breast cancer without staining. A team of researchers at Osaka University, in collaboration with the University of Bordeaux and the Bergonié…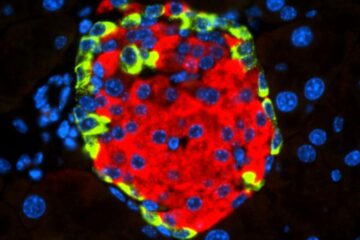 A CNIO team describes how a virus can cause diabetes
It has recently been described that infection by some enteroviruses – a genus of viruses that commonly cause diseases of varying severity – could potentially trigger diabetes, although its direct…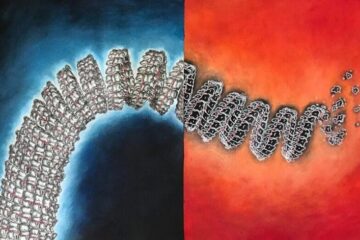 Targeting the shell of the Ebola virus
UD research team looking at ways to destabilize virus, knock it out with antivirals. As the world grapples with the coronavirus (COVID-19) pandemic, another virus has been raging again in…