New research centre to look at spatial differences in economic prosperity
Economic prosperity in the UK is unevenly distributed. The Centre, which sees a total joint investment of £2.4million over an initial three years, will support high quality independent research to further understanding in why some regions, cities and communities prosper, whilst other don't. Research will focus on why there are disparities in economic growth at all spatial levels including regional, city-region, local and neighbourhood.
Additionally, the Centre aims to influence and improve policy decision-making at the national and local levels, connecting UK policy makers with international expertise, research and good practice in diagnosing and tackling such differences.
Named as the Director of the new Centre, Dr Henry Overman, from the London School of Economics (LSE) commented: "Although based at LSE the new Centre will draw together leading researchers in the field from across the country including those from Universities of Glasgow, Newcastle, Oxford and Swansea. We aim to be a centre of excellence for independent, high quality, innovative, strategic research, enhancing the evidence base to inform why some areas of the UK outperform others, as well as a hub for engaging national and international stakeholders, for capacity development and knowledge exchange."
Commenting on the announcements, Professor Ian Diamond, Chief Executive of the ESRC, said, "This exciting new research centre reinforces our commitment to supporting leading edge research in areas that impact on key areas for society and policy as well as strengthening the UK research base in Economics and other related disciplines. This is a solid investment that will help to ensure that the research base contributes fully to the economic development and quality of life for the people of the UK and beyond."
Commenting on the announcement Business Minister, Stephen Timms, said: "We need a better understanding of how challenges such as globalisation will affect different areas in our country, so that we can know how to frame a policy that works better for all parts of Britain.
"The aim of the Centre is to put the UK at the forefront of research into economic location; so we can get a real grip on where value is generated, and how we can make sure that our policies can enable every place to reach its potential.
"The Centre is a genuine UK collaboration, with researchers in London, Newcastle and Glasgow, Oxford and Swansea joining the research programme. It is a good example of how links between London and the rest of the country can be fostered to bring benefits to all regions. Economic opportunity should be available to all no matter where they live".
Local Government Minister John Healey said: "The Government is leading a major drive to ensure that every region and local area shares in rising national prosperity, by tackling deprivation and boosting local action on jobs, skills, investment and growth. This new centre will improve our understanding of local economic performance and provide a strong evidence base to help us to unlock that potential for growth, prosperity and opportunity in every local community."
First Minister Rhodri Morgan said "The issues to be researched by the new Centre are highly relevant to Wales. I very much welcome this announcement and I am particularly pleased to see that Swansea University is fully involved as part of the successful team. It is very encouraging for the Welsh Higher Education sector to have participation in such a ground-breaking ESRC investment."
"The new Centre will study issues that are highly relevant to the future of all areas Wales, improving economic growth and reducing economic inactivity are key factors that must be addressed to allow Wales' economy to continue to grow from strength to strength."
All latest news from the category: Business and Finance
This area provides up-to-date and interesting developments from the world of business, economics and finance.
A wealth of information is available on topics ranging from stock markets, consumer climate, labor market policies, bond markets, foreign trade and interest rate trends to stock exchange news and economic forecasts.
Back to home
Newest articles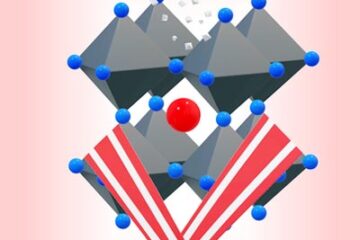 Perovskite solar cells soar to new heights
Metal halide perovskites have been under intense investigation over the last decade, due to the remarkable rise in their performance in optoelectronic devices such as solar cells or light-emitting diodes….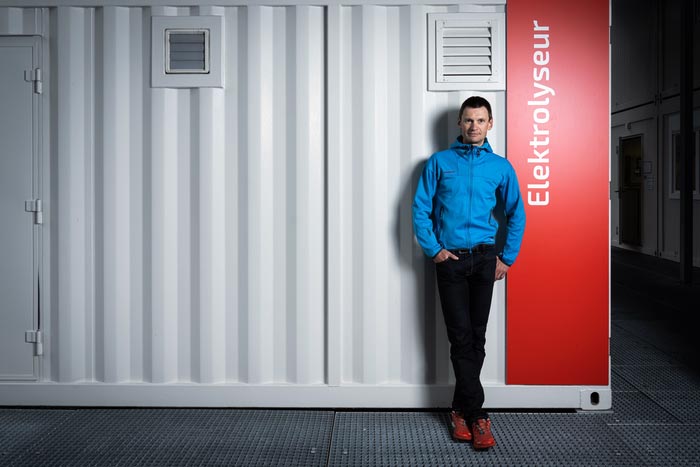 Blue hydrogen can help protect the climate
An international group of researchers led by the Paul Scherrer Institute and the Heriot-Watt University has carried out in-depth analyses of the climate impact of blue hydrogen. This is produced…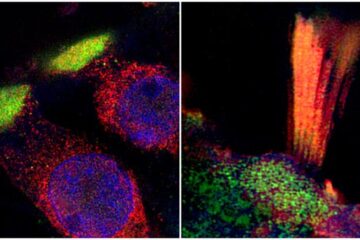 Genes associated with hearing loss visualised in new study
Researchers from Uppsala University have been able to document and visualise hearing loss-associated genes in the human inner ear, in a unique collaboration study between otosurgeons and geneticists. The findings…