Mobile Phones and Clothes Are Important Status Symbols for Chinese Farmers
Relative status is important to Chinese farmers. For women, spending money on clothes, restaurants and mobile phones signals status; mobile phones serve the same function for men. All of this is found in a new doctoral thesis from the University of Gothenburg, Sweden.
Xiaojun Yang's recently presented doctoral thesis is a study of gender-related issues among rural Chinese farmers. Her economic experiments focused on two topics: household decision-making and the farmers' views of status and consumption.
Yang's results point to differences between men and women when it comes to long-term economic decisions for their households.
Although both spouses generally have a significant impact on joint decisions, men's impact is generally stronger. Yang confirms these findings by comparing them with the households' real-life savings decisions. Perhaps more surprising is how joint decisions can differ from the spouses' individual decisions:
'Some of the subjects made more patient and consistent decisions when they were made jointly. Yet a surprisingly large proportion displayed the opposite behaviour – they made worse joint than individual decisions,' says Yang.
When one spouse makes decisions for the other, there are generally small differences in the decisions made. Yet men tend to make more patient decisions than they expect their spouses would have made in the same situation.
'Chinese society should acknowledge how decisions are made in Chinese households. Stronger women would help strengthen the welfare of households. Chinese authorities should also increase the general support concerning gender issues in order to improve the economic situation of households over time,' says Yang.
Rural Chinese households are relatively poor. Yet the issue of relative status and income is very important. As regards status items, certain types of consumption stand out.
'For women, status is linked to the household's expenditures on clothes, restaurant visits and mobile phones. For men, mobile phones are important. The study shows that houses and cars are not very important for somebody's status,' says Yang, who believes that these findings may be of interest to the Chinese government's redistribution policy in terms of taxes on income and consumption.
The thesis was written with support from Sida's environmental economics capacity-building programme.
Thesis title: Household Decision Making, Time Preferences, and Positional Concern: Experimental Evidence from Rural China.
Link to the thesis: https://gupea.ub.gu.se/handle/2077/32784
For more information, please contact:
Xiaojun Yang, +46 (0)31 786 46 69, xiaojun.yang@economics.gu.se
Alle Nachrichten aus der Kategorie: Business and Finance
This area provides up-to-date and interesting developments from the world of business, economics and finance.
A wealth of information is available on topics ranging from stock markets, consumer climate, labor market policies, bond markets, foreign trade and interest rate trends to stock exchange news and economic forecasts.
Zurück zur Startseite
Neueste Beiträge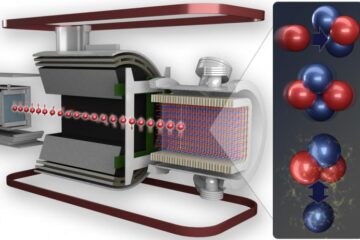 Scientists achieve higher precision weak force measurement between protons, neutrons
Through a one-of-a-kind experiment at the Department of Energy's Oak Ridge National Laboratory, nuclear physicists have precisely measured the weak interaction between protons and neutrons. The result quantifies the weak…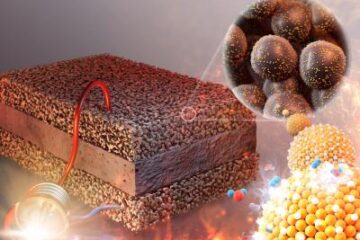 High-performance single-atom catalysts for high-temperature fuel cells
Individual Pt atoms participate in catalytic reaction to faciitate the electrode process by up to 10 times. Single-atom Pt catalysts are stable at 700 degrees Celsius and expected to stimulate…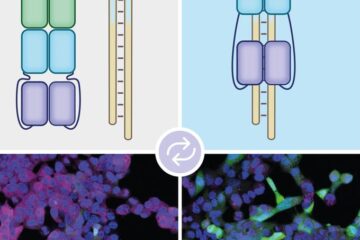 New method allows precise gene control by light
A novel optical switch makes it possible to precisely control the lifespan of genetic "copies". These are used by the cell as building instructions for the production of proteins. The…