Nanotechnology Researcher Wins Prize for Early Excellence in Physical Organic Chemistry
This award is given annually to recognize the accomplishments of an individual working in the field of physical organic chemistry or applying the principles of this field to other areas. At the time of nomination, the recipient must be no more than six years from the beginning of the first independent appointment.
The award was presented at the 32nd Reaction Mechanisms Conference held at the University of North Carolina, Chapel Hill. Dr. DiLabio gave an award presentation entitled "Linear Organic Nanostructures on Silicon Surfaces: A Platform for Studying Single Molecule Physics and Chemistry." on June 27, 2008.
A member on NINT's Molecular Scale Devices Group, DiLabio's work focuses on the modeling of chemical processes leading to nanostructure formation on silicon surfaces. Dr. DiLabio also conducts research in the area of molecular electronics, including efforts to gain an understanding of the mechanism by which localized charged states on silicon surfaces can act as gates in models for molecular transistors.
Originally from Ottawa, DiLabio received his doctorate from Clarkson University, Potsdam, New York. He joined NRC in 2001 as a Research Officer at the Steacie Institute and moved to NINT in 2004. He has authored more than 70 papers and holds two patents. He is also an Adjunct Professor at of the Chemistry Department of Carleton University.
Media Contact
Shannon Jones
Newswise Science News
Alle Nachrichten aus der Kategorie: Awards Funding
Zurück zur Startseite
Neueste Beiträge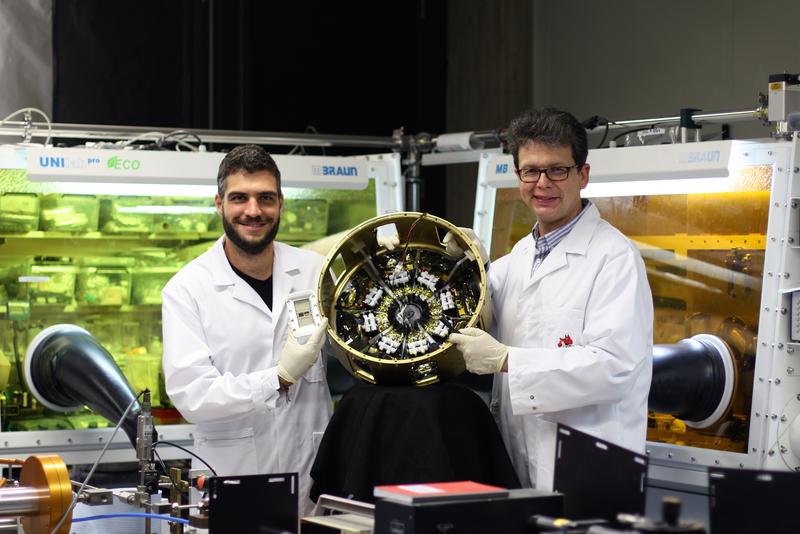 New solar cells for space
Almost all satellites are powered by solar cells – but solar cells are heavy. While conventional high-performance cells reach up to three watts of electricity per gram, perovskite and organic…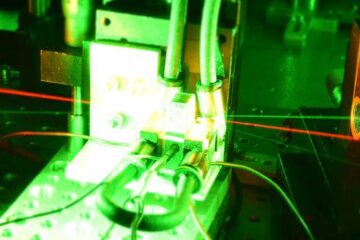 Development of a novel membrane laser module for spectral measurement methods
The Fraunhofer Institute for Applied Solid State Physics IAF has partnered up with the start-up "Twenty-One Semiconductors" (21s) from Stuttgart to bring their unique laser concept from lab to practice….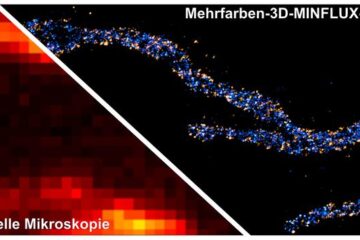 Dissecting protein assemblies
Super-resolution MINFLUX nanoscopy, developed by Nobel laureate Stefan Hell and his team, is able to discern fluorescent molecules that are only a few nanometers apart. In an initial application of…