Kenneth H. Wathne wins international award
It is far from every day that Norwegian researchers achieve the feat of getting into print in the Journal of Marketing, which is reckoned to be the foremost and most prestigious publication for the study of marketing.
BI professor Kenneth H. Wathne has not only managed to pass through the eye of the needle, he has also won a highly esteemed research prize, the 2008 Louis W. Stern Award, which is given for an outstanding article which has had a great impact in the research literature on marketing and distribution channels.
The articles under consideration by the jury must have been published in an international professional journal at least three years and maximum of eight years ago. The prize will be awarded during the American Marketing Association Winter Conference, which will be held on 15-17 February 2008 in Austin, Texas.
Wathne has won the 2008 Louis W. Stern Award for an article he published together with Jan B. Heide in the Journal of Marketing in October 2000, which looks at opportunistic behaviour in inter-firm relationships.
Active and passive opportunism
In this article, the authors present a totally new analysis of what opportunistic behaviour is, being one of the most widespread concepts in research into collaborative relationships in business. Companies are driven by economic self-interest, and may therefore behave opportunistically in relation to one another.
Kenneth H. Wathne and Jan B. Heide from the University of Wisconsin-Madison identify two main types of opportunistic behaviour: passive and active.
An example of passive opportunism is a situation in which a franchise dealer fails to comply with the franchise giver's quality requirements (for example, with regard to hygiene) in order to save money.
Active opportunism may manifest itself as a dealer breaking a distribution contract which forbids him from selling in a particular geographical area.
Active or passive opportunism may take different forms depending on whether the opportunism occurs under new or existing circumstances.
Strategies to counteract opportunism
Wathne and Heide use two dimensions (active/passive and new/existing circumstances) to describe four different types of opportunistic behaviour.
The researchers take this as the starting point for developing four different strategies that companies can use to control active and passive opportunistic behaviour in relation to the partners with whom they collaborate.
"However in some cases," maintains Wathne, "it can be more effective for companies working together to tolerate a certain amount of opportunism rather than try to eliminate it completely."
Impressive work
In giving the reasons for its decision, the jury considering the candidates for the 2008 Louis W. Stern Award said that they had been impressed by the originality of the work and by the great influence it had had on the literature on collaborating relationships between companies.
The jury maintained that the article had forced both researchers and practitioners to rethink completely what opportunism is. They also emphasised that Wathne and Heide gave clear illustrations of how opportunism occurs, as well as making various suggestions on how to deal with the different types that may be encountered.
The prize jury consisted of Shankar Ganesan from the University of Arizona, Yunchuan Frank Liu from the University of Illinois at Urbana-Champaign, and Aric Rindfleisch from the University of Wisconsin-Madison.
All latest news from the category: Awards Funding
Back to home
Newest articles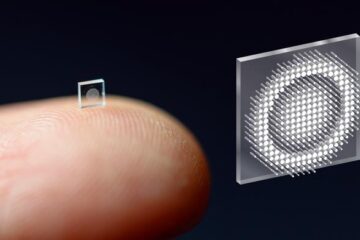 Researchers shrink camera to the size of a salt grain
Micro-sized cameras have great potential to spot problems in the human body and enable sensing for super-small robots, but past approaches captured fuzzy, distorted images with limited fields of view….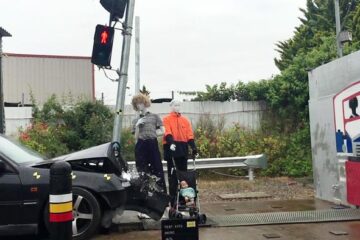 World-first product will be a lifesaving traffic stopper
Game-changing technology to design traffic lights that absorb kinetic energy, stopping them from crumpling when hit by a vehicle, will prevent thousands of fatalities and injuries each year and make…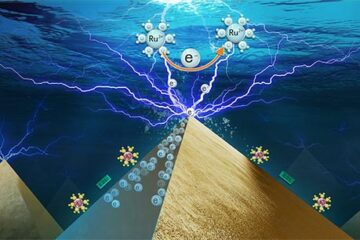 Scientists capture electron transfer image in electrocatalysis process
The involvement between electron transfer (ET) and catalytic reaction at electrocatalyst surface makes electrochemical process challenging to understand and control. How to experimentally determine ET process occurring at nanoscale is…