VoIPFuture Ltd. at the "IP QoS and Quality of Experience in Telecoms" conference in London
VoIPFuture Ltd. will be taking part in the "IP QoS and Quality of Experience in Telecoms" conference being held in London from 28th to 30th January and will be further advancing the debate on Quality of Service. At the conference of the telcos CEO Olaf C. Zäncker and Sales Director Thorsten Deutrich will be appearing on the panel and entering into dialogue with experts present from telecommunication and business. The central topics of discussion among carriers are the Quality of Service, Quality of Experience, Service Performance and business models related to QoS. A major question of daily practice is: How can carriers, ISPs and network operators safely and economically operate convergent systems?
One of VoIPFuture's thesis related to this is: Attempts at resolving existing problems with VoIP quality using QoS and QoE have been in vain. Only when the focus is placed on detecting and solving the problem will success follow. This can only be attained with systematic analysis (QoA) and powerful diagnosis (QoD). For this reason, VoIPFuture Ltd. is initiating the product launch of VoIPFuture Library Version 1.0 on 29th January. This software component is used in the analysis of Voice of IP calls in real time and for the first time enables the specific diagnosis of the causes for quality problems in VoIP systems and IP networks. The special feature of this solution: It localizes the causes of VoIP quality problems in real time for thousands of parallel VoIP calls with high reliability and can precisely display the causes of error such as "Sender Synchronization", "Network Buffering", etc. VoIP manufacturers gain clear competitive advantages by integrating the Library in their devices. In addition to wire-line systems (IP-Phones, CPEs, Triple Play, Media Gateways, SBC, IMS, etc.), the range of application also covers wireless technology (VoWLAN, Dual Mode Phones, FMC).
CEO Olaf C. Zäncker explains the history and use of the product: "VoIP environments are not easy to manage, because IP networks cannot provide a quality guarantee for voice services. With our technology we quickly detect errors that previously would have been entirely missed due to the lack of appropriate measuring equipment. VoIP quality problems can frequently be shown to occur in VoIP devices (IP phones, CPE, Media Gateways) – a fact that has normally not been given consideration to a large extent. Troubleshooting was thus often unsuccessful, even after weeks or months. We look back on over 10 years of practical experience in the analysis and diagnosis of problematic VoIP traces from all parts of the world. The Library is the core component in our product portfolio. Typical error patterns are identified in real time. 60 kb in size, the Library becomes part of hardware and applications running under Linux, Windows, Mac OS X as well as proprietary operating systems. Platform independence enables the Library to be easily integrated into all conventional VoIP and VoWLAN devices. In contrast to existing technologies, the innovative method for analyzing data packets no longer requires sensitive voice information (payload). It thus anonymizes analysis data, offering maximum protection of privacy. Library 1.0 supports all conventional codecs and VoIP standards. Examples of diagnosed errors include "Sender Synchronization", "Sender Timing", "Sender Configuration", "Network Buffering with Packet Loss", among others.
Company profile – VoIPFuture Ltd.
VoIPFuture is redefining VoIP quality: Voice over IP is becoming more transparent. VoIPFuture Ltd. is one of the top providers of independent products and services monitoring voice quality in data networks. The innovative Hamburg-based company provides its target customers – carriers, DSL providers, cable network operators, ISPs, system integrators and VoIP hardware vendors – with ready-to-use products and high-end solutions. VoIPFuture's unique technology, embraced by analysis and diagnostic tools, in monitoring and management systems and subsequent services, can be integrated at any time in existing VoIP environments. For the first time, standard compliance products such as the library or the monitor guarantee customers access to the VoIP quality of their own networks and supply detailed diagnoses that identify both actual root causes and sources of faults. In this way Voice over IP can be made visible in every respect. In successfully implementing VoIPFuture solutions, renowned carriers and service providers are improving their customer relations worldwide, creating favorable conditions for achieving improved sales and revenues. VoIPFuture Ltd. was founded in 2007 by former Siemens employees with the support of Hasso Plattner Ventures.
Product flyer: http://www.voipfuture.com/images/stories/PDFs/flyer_vodecc_library_v1.pdf
Test installation via sales@voipfuture.com
In terms of Quality of Analysis (QoA) and Quality of Diagnosis (QoD) the approach of VoIPFuture is already foremost today. The mission of the technology company is to set new standards for voice quality in VoIP systems and thus become the leading VoIP quality company.
PRESS CONTACT
VoIPFuture Press Team
Claudia Burkhardt, PR Office Berlin,
E-mail: presse@voipfuture.com
Tel. : +49- 30-201 88 565
Fax. : +49- 30-201 88 57
Media Contact
Claudia Burkhardt
PR Büro Berlin
All latest news from the category: Event News
Back to home
Newest articles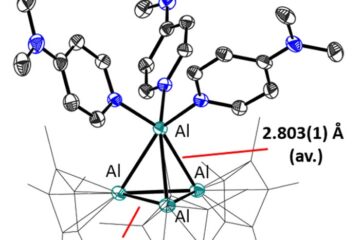 Important milestone on the way to transition metal catalysis with aluminum
Chemists successfully synthesize a cationic, low-valent aluminum complex salt via metathesis. The chemists Philipp Dabringhaus, Julie Willrett and Prof. Dr. Ingo Krossing from the Institute of Inorganic and Analytical Chemistry…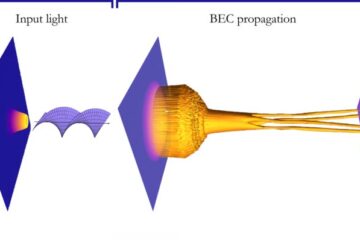 A simple way of sculpting matter into complex shapes
A new method for shaping matter into complex shapes, with the use of 'twisted' light, has been demonstrated in research at the University of Strathclyde. When atoms are cooled to…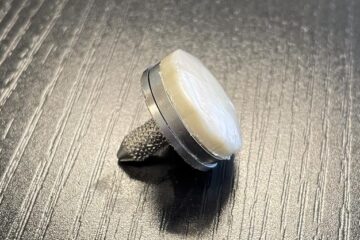 Stiff, achy knees?
Lab-made cartilage gel outperforms the real thing. Human clinical trials may begin as soon as next year. Over-the-counter pain relievers, physical therapy, steroid injections — some people have tried it…