Bionorica Phytoneering Award 2015 for Eike Steinmann and Anggakusuma
The award given biannually by the Society for Medicinal Plant and Natural Product Research (GA) and Bionorica SE, a leading company in the area of phytopharmaceuticals producing plant based medicines.
Bionorica acknowledges outstanding research in the field of development and application of herbal medicinal products.
The TWINCORE scientists received the award at the "63rd International Congress and Annual Meeting of the Society for Medicinal Plant and Natural Product Research" in Budapest, Hungary for their work with the pigment curcumin.
They discovered that curcumin, which gives curry its highlighting yellow colour, blocks hepatitis C virus to infect liver cells.
Worldwide about 160 million people are infected with HCV – in Germany about half a million people are living with the virus. HCV is specialized for liver cells and chronic liver disease due to HCV is a primary indication for liver transplantations.
Especially critical is the time after transplantation as the healthy donor liver gets reinfected from virus reservoirs in the blood. At this step a drug based on curcumin- eventually also in combination with antiviral green tea – could be used to protect the transplanted liver.
Here you find more information:
27.08.2013 Würzen gegen Hepatitis-C – Curcumin hindert Hepatitis-C-Viren am Eintritt in Leberzellen
02.12.2011 Grüner Tee schützt vor Infektionen mit dem Hepatitis-C-Virus
Contact:
Dr. Eike Steinmann, eike.steinmann(at)twincore.de
Tel: +49 (0)511-220027-133
Anggakusuma, angga.kusuma@twincore.de
Tel: +49 (0)511-220027-138
Media Contact
Dr. Jo Schilling
idw - Informationsdienst Wissenschaft
All latest news from the category: Awards Funding
Back to home
Newest articles
Duke-NUS and NHCS scientists first in the world to regenerate diseased kidney
Blocking an immune-regulating protein reverses the damage caused by acute and chronic kidney disease, a preclinical study suggests. In a world first, scientists at Duke-NUS Medical School, the National Heart…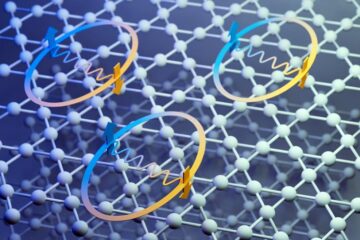 Unconventional superconductivity found in kagome metal
Physicists using advanced muon spin spectroscopy at Paul Scherrer Institute PSI make the missing link between their recent breakthrough in a kagome metal and unconventional superconductivity. The team uncovered an…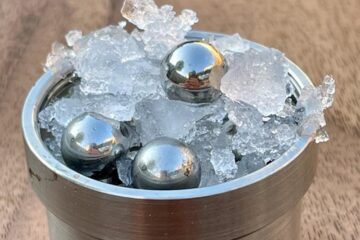 Discovery of new ice may change understanding of water
Researchers at UCL (University College London) have discovered a new type of ice that more closely resembles liquid water than any other known ices and that may rewrite our understanding…