INFU Researches into Reutilization of Waste Water in Agriculture
Two case studies are included, one in the area of Barcelona, Spain and one in the district Alfajayucan, north of Mexico City. The aim of the research project is to verify the hydrological, ecological and economic advantages of a better use of natural waters in the regions suffering from water shortage.
The reuse of urban waste water can only help to relieve waters and to prevent an excessive use of groundwater when taking the hygienic conditions (like the WHO limits) into account. Above that the irrigation of agricultural areas with poor quality water can ease the water problems prevailing in many regions of the world. And as the use of poor quality water in agriculture saves high quality water (e.g. ground water) for the urban population ("intersectoral water transfer"), it can even improve the drinking water supply.
It is essential to point out that the reuse of urban waste water for agriculture is advantageous as it prevents the loss of earnings and it renders costly or rather ecologically controversial irrigation systems like, for example, expensive advection of water over great distances, construction of dams, etc. unnecessary. Furthermore it has to be verified that the water exchange between agriculture and cities – processed waste water for high quality drinking water – is profitable for both sides. The cities have a secure basis for their drinking water supply and avoid the high costs of water purification, -tapping and -advection. Then again the cost savings enable them to effect equalization payments for the farmers.
Dr. Ingo Heinz from INFU is in charge of the research project which the Agencia Catalana de l'Aigua in Barcelona as well as Dr. Collado, director of Hidropolis Consultants in Mexico City and Dr. Pimentel, president of the Mexican National Committee of the International Commission on Irrigation and Drainage (ICID) take part in.
The research report will be published as a FAO Water Report under the title "Economic Framework of Reuse of Poor Quality Waters in Agriculture" and distributed to all relevant authorities in the UN member countries in 2008.
Alle Nachrichten aus der Kategorie: Agricultural and Forestry Science
Zurück zur Startseite
Neueste Beiträge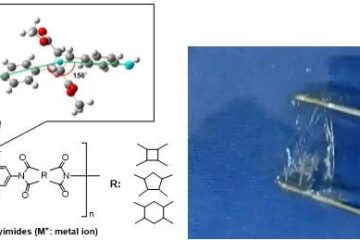 High-thermoresistant biopolyimides become water-soluble like starch
This is the first report for the syntheses of water-soluble polyimides which are Interestingly derived from bio-based resources, showing high transparency, tunable mechanical strength and the highest thermoresistance in water-soluble…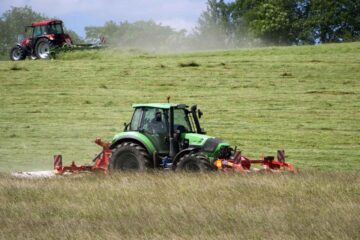 Land management in forest and grasslands
How much can we intensify? A first assessment of the effects of land management on the links between biodiversity, ecosystem functions and ecosystem services. Ecosystem services are crucial for human…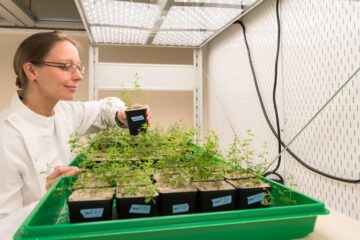 A molecular break for root growth
The dynamic change in root growth of plants plays an important role in their adjustment to soil conditions. Depending on the location, nutrients or moisture can be found in higher…