Scientists observe drumlin beneath ice sheet
Drumlins are well known features of landscape scoured by past ice sheets and can be seen in Scotland and Northern England where they were formed during the last ice age. They form underneath the ice as it scrapes up soil and rock, and they slow down the rate at which the ice can flow.
Scientists from British Antarctic Survey (BAS), Swansea University and NASA's Jet Propulsion Laboratory Pasadena used a new technique of time-lapse seismic surveys to find the drumlin, and how it formed over time.
Lead author Dr Andy Smith of BAS says, "This is the first time anyone has observed a drumlin actually forming under the ice. These results will help us interpret the way ice sheets behaved in the past, and crucially, will help predict how they might change in the future".
To the team's surprise the drumlin grew ten times faster than they had ever expected, giving a new and important insight into the drag on the underside of the ice and hence how fast ice sheets are able to flow. The study took place on the Rutford Ice Stream – a 2-km thick, fast flowing ice stream draining part of the West Antarctic ice sheet.
The team used seismic reflection data gathered three times over the last 13 years to map the changes beneath the ice.
Second author Professor Tavi Murray of Swansea University's School of the Environment and Society says, "The new study was recently described at a conference as 'hunting drumlins in the wild'. The analogy with wildlife is good. We learn a lot more from seeing an animal born and growing up, than just dissecting an ancient body. The same is true of drumlins. By observing the birth and growth of this drumlin, we can see that the landscape beneath an ice sheet is changing at a rate faster than previously thought".
Alle Nachrichten aus der Kategorie: Earth Sciences
Earth Sciences (also referred to as Geosciences), which deals with basic issues surrounding our planet, plays a vital role in the area of energy and raw materials supply.
Earth Sciences comprises subjects such as geology, geography, geological informatics, paleontology, mineralogy, petrography, crystallography, geophysics, geodesy, glaciology, cartography, photogrammetry, meteorology and seismology, early-warning systems, earthquake research and polar research.
Zurück zur Startseite
Neueste Beiträge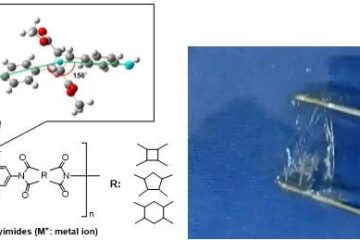 High-thermoresistant biopolyimides become water-soluble like starch
This is the first report for the syntheses of water-soluble polyimides which are Interestingly derived from bio-based resources, showing high transparency, tunable mechanical strength and the highest thermoresistance in water-soluble…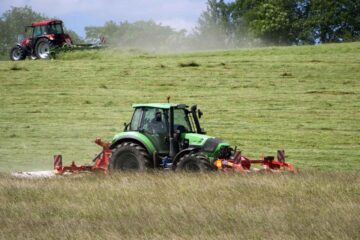 Land management in forest and grasslands
How much can we intensify? A first assessment of the effects of land management on the links between biodiversity, ecosystem functions and ecosystem services. Ecosystem services are crucial for human…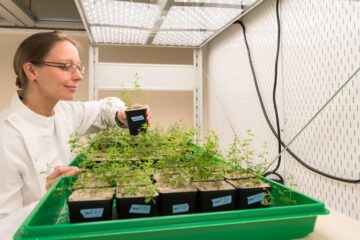 A molecular break for root growth
The dynamic change in root growth of plants plays an important role in their adjustment to soil conditions. Depending on the location, nutrients or moisture can be found in higher…