Pine nutrition project to boost production
A system designed to optimise fertilising strategies for radiata pine plantations in the Green Triangle (SE South Australia and SW Victoria) is being jointly developed by CSIRO, the Forest and Wood Products Research and Development Corporation (FWPRDC) and key softwood growers in the region.
According to CSIRO Forestry and Forest Products (CFFP) spokesman, Dr Barrie May, improved nutrient management practices could significantly increase the productivity of Australia's radiata pine plantations, boost internal rates of return and improve management flexibility.
"It's estimated that an improved system for predicting stand growth response to nitrogen (N) and phosphorous (P) and optimising application strategies for different site and stand conditions could increase average internal rate-of-return dollars spent on fertiliser application from around six per cent at present to up to 30 per cent," Dr May says.
"Furthermore, improved targeting of fertiliser use and better application strategies could increase the value of regional wood production by around $5 million a year, give forest managers a means to better regulate timber supply and help minimise any unwanted environmental impacts associated with fertiliser overuse."
The four-year project (PN03.3907) is focusing on the development of a decision-support system involving CSIRO, the FWPRDC and growers in the Green Triangle (Auspine Ltd, ForestrySA and Green Triangle Forest Products). The project has a total value of $1.58 million with contributions from CSIRO, FWPRDC and industry.
Building on past research, the project will investigate: the value of a new soil-based method of predicting growth responses to N and P; the effects of different fertiliser combinations; and, growth responses to alternative fertiliser forms, rates and application strategies.
Underway since January 2003 preliminary results have already shown that:
the effects of P fertiliser, measured across a range of previously fertilised stands, are far more persistent than N and may last at least seven years on some sites, influencing both the optimum timing and potential growth response to subsequent fertiliser applications
there are substantial differences in the efficiency of different forms of N fertiliser, in terms of season applied, growth per amount of N applied and return on investment.
"The results will be incorporated into a decision-support system designed to enable forest managers to make more informed decisions about if, when and how they should fertilise their plantations," Dr May says.
Further information:
Barrie May, CFFP, 08 8721 8120
Glen Kile, FWPRDC, 03 9614 7544
Media assistance:
Anne Lawrence, CFFP, 03 9545 2225, mobile: 0419 696 184
Alle Nachrichten aus der Kategorie: Agricultural and Forestry Science
Zurück zur Startseite
Neueste Beiträge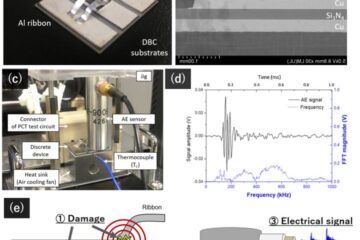 Detecting early-stage failure in electric power conversion devices
Researchers from Osaka University use non-destructive acoustic monitoring to identify the earliest stages of failure in silicon carbide power electronics, which will help in the design of more-durable power devices….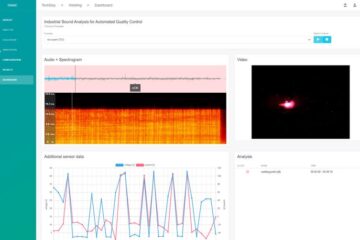 Build your own AI with ISAAC for error detection in production
Fraunhofer IDMT has developed a software tool for quality inspectors based on Artificial Intelligence (AI), which automates and simplifies the analysis of industrial sounds, for example in welding processes. Thanks…
BEAT-COVID – advanced therapy strategies against the pandemic
The present SARS-coronavirus-2 pandemic with all its effects on society – both health and economic – highlights the urgency of developing new therapies for COVID-19 treatment. At the same time,…