Reducing the risk of frost damage to short-season crops
Scientists are working to understand what controls flowering time and maturity in soybean production
Scientists from Agriculture and Agri-Food Canada are investigating the importance of flowering and how to control it. Early flowering and maturity reduces the risk of frost damage and this is an important variety trait for soybeans grown in areas with short growing seasons.
Flowering time in soybeans is controlled by day length. Soybean plants will flower early during short days and will flower late during the long days of summer. Previous research has indicated that early flowering was the default condition when a plant either has no late flowering genes or is grown in short days. Late flowering occurs when late flowering genes are present in a plant and when they are activated by long days.
For this study, conducted from 2000-2002, scientists grafted soybean plants using a combination of early and late flowering plants and grew them under long days. Early flowering shoots flowered early regardless of the rootstock. This early flowering was seen even if the shoots were defoliated. Early flowering rootstocks speeded the flowering of grafted late flowering shoots. The full results of the study are published in the May/June issue of Crop Science.
"It was surprising to find that early flowering was a much more active process than we initially predicted. Early flowering grafts remained early flowering when grafted to late flowering rootstocks even when we removed the leaves. It appears whatever promotes flowering might be sensed in small, developing leaves or even buds. The control of flowering time in soybeans is complex and still is not well understood," said Elroy Cober, project leader.
For soybean producers on the northern fringe of Canada, early flowering and maturity are of primary importance. Further research into what controls early flowering will assist in the development of cultivars reliably adapted to these short growing seasons.
###
Crop Science Journal, http://crop.scijournals.org is a peer-reviewed, international journal publishing original research in crop breeding, genetics, and cytology; crop physiology and metabolism; crop ecology, production, and management; seed physiology, production, and technology; turfgrass science; crop ecology, management, and quality; genomics, molecular genetics, and biotechnology; plant genetics resources; and pest management.
The American Society of Agronomy (ASA) http://www.agronomy.org, the Crop Science Society of America (CSSA) http://www.crops.org and the Soil Science Society of America (SSSA) http://www.soils.org are educational organizations helping their 10,000+ members advance the disciplines and practices of agronomy, crop and soil sciences by supporting professional growth and science policy initiatives, and by providing quality, research-based publications and a variety of member services.
Alle Nachrichten aus der Kategorie: Agricultural and Forestry Science
Zurück zur Startseite
Neueste Beiträge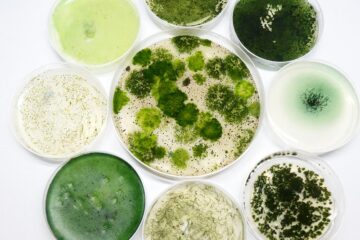 Cyanobacteria: Small Candidates …
… as Great Hopes for Medicine and Biotechnology In the coming years, scientists at the Chair of Technical Biochemistry at TU Dresden will work on the genomic investigation of previously…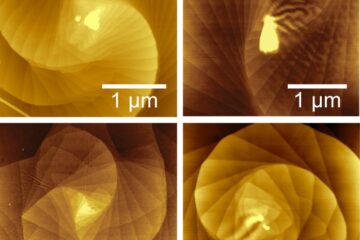 Do the twist: Making two-dimensional quantum materials using curved surfaces
Scientists at the University of Wisconsin-Madison have discovered a way to control the growth of twisting, microscopic spirals of materials just one atom thick. The continuously twisting stacks of two-dimensional…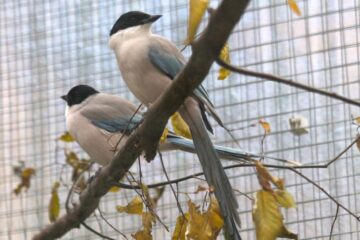 Big-hearted corvids
Social life as a driving factor of birds' generosity. Ravens, crows, magpies and their relatives are known for their exceptional intelligence, which allows them to solve complex problems, use tools…