Health: Africa needs to up its fruit and vegetable consumption
However, contrary to what one would expect, so-called "overweight" diseases (obesity, cardiovascular disease, diabetes, certain cancers, etc) are no longer restricted to the North. They are also a problem for countries in the South, particularly in towns. According to the World Health Organization (WHO), the number of diabetics in these countries is set to grow by 170% by 2025.
In Africa, the Maghreb, South Africa and even towns in less industrialized countries are all significantly affected. More abundant food supplies, less physical activity and the fact that being plump is still socially desirable are all conspiring to drive the rapid growth in these new forms of malnutrition, which need to be taken into account in agricultural and food policy. It was to this end that 76 experts from 16 African countries, and many representatives of international organizations, met recently at a workshop organized jointly by CIRAD, on the initiative of the Food and Agriculture Organization of the United Nations (FAO) and the WHO. The debate centred on promoting fruit and vegetables in the French-speaking countries of sub-Saharan Africa and the Indian Ocean.
Purchasing power and quality: two obstacles to fruit and vegetable consumption
The fight against overweight diseases means encouraging consumption of these foods. While the WHO recommends a daily minimum intake of 400 grams of fruit and vegetables per person, people in the Sahelian countries generally consume just a tenth of that figure. What are the obstacles to fruit and vegetable consumption in these countries? The first answer is purchasing power. For poor or low-income families, the priority is to provide every member of the family with sufficient calories to stave off hunger and remain active. Cereals, roots and tubers, and bananas are still the staples, and vegetables, with various other ingredients, serve mainly to make sauces. If money is tight towards the end of the month, people reduce the range or quality of the vegetables they eat. Cutting fruit and vegetable prices, particularly during the off-season, is thus a priority. There is plenty of room for manoeuvre: controlling the diseases that affect these often vulnerable plants so as to boost yields, playing on the complementarity of production basins so as to regulate the market, promoting certain traditional products that are popular but have been overlooked by research, and improving the logistics (transport, packing) of these highly perishable products for which losses are high. Product quality is another obstacle to consumption: even if their purchasing power is limited, African consumers are demanding when it comes to quality. They are wary of vegetables doused in fertilizers, which "result in watery vegetables", are afraid of excess pesticide levels, and are choosy about the texture and taste of the fruit and vegetables they eat. The issue is not only the quantities and prices, but also the quality of these products, and little is yet known about what determines this.
Education, health and horticulture have to work together
The range of different constraints means that it is important to link the various sectors of intervention. The health and horticulture sectors need to work together, along with those of transport, the environment and even education. Teaching children about the health benefits of fruit and vegetables is vital in some countries where calorie-rich industrial products are increasingly seducing new consumers. It is to this end that working groups were set up during the workshop, based on geographical zones with specific characteristics: the Sahelian countries, coastal West African countries, East Africa and the Indian Ocean. The political representatives of these countries, and also producers and funding agencies, were very active at the workshop. "We wanted these people to meet and talk to each other, so as to recognize the range of factors that determine fruit and vegetable consumption and the means of promoting these products", adds Jacky Ganry. To sustain this exchange of experiences, annual workshops are planned in each region, through innovation platforms where the various players will be able to meet and talk to each other.
The economic stakes concerning fruit and vegetables are double-sided: on the one hand, promoting them is part of a public health strategy aimed at fighting chronic diseases that are costly for patients, their families and the health service in their countries, and on the other, it generates income. Fruit and vegetables can be high added-value products: a hectare of fruit trees generates five times more income than a hectare of rice. This is a source of research projects for the various organizations involved, such as CIRAD, but also INRA and IRAD, supported by the CTA, the African Development Bank and the Globalhort initiative.
All latest news from the category: Agricultural and Forestry Science
Back to home
Newest articles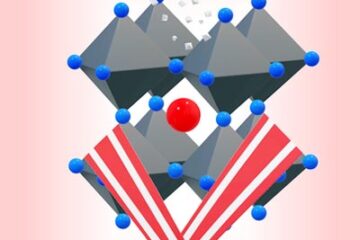 Perovskite solar cells soar to new heights
Metal halide perovskites have been under intense investigation over the last decade, due to the remarkable rise in their performance in optoelectronic devices such as solar cells or light-emitting diodes….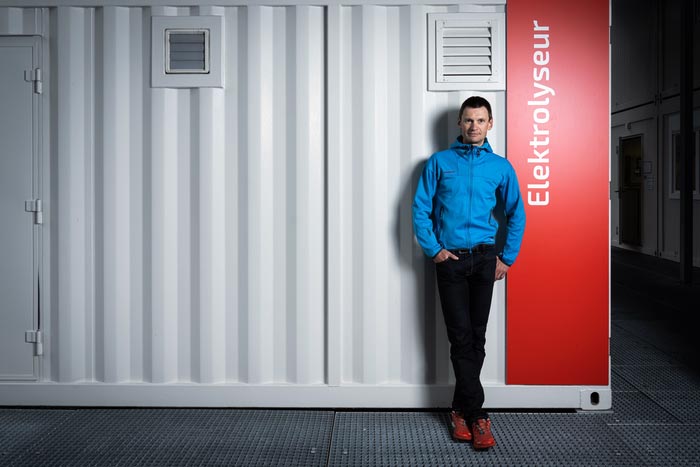 Blue hydrogen can help protect the climate
An international group of researchers led by the Paul Scherrer Institute and the Heriot-Watt University has carried out in-depth analyses of the climate impact of blue hydrogen. This is produced…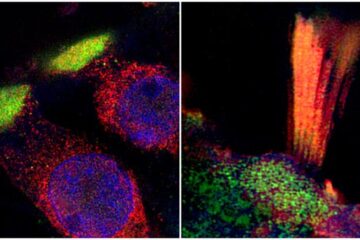 Genes associated with hearing loss visualised in new study
Researchers from Uppsala University have been able to document and visualise hearing loss-associated genes in the human inner ear, in a unique collaboration study between otosurgeons and geneticists. The findings…