Pop-up car bonnets will help reduce pedestrian deaths
Road vehicles may soon be fitted with pop-up bonnets, windscreen airbags and energy absorbing bumpers to improve pedestrian safety, according to researchers in this week's BMJ.
Collisions between pedestrians and road vehicles are responsible for more than a third of all traffic related fatalities and injuries worldwide, yet research has so far concentrated almost exclusively on increasing the survival of vehicle occupants, argue researchers at the University of Virginia, USA.
Crash engineers, however, have long been aware that the same principles of car safety design that have produced enormous benefits for vehicle occupants can be extended to provide a safer environment for pedestrians during impact with a vehicle. For instance, dynamically raised bonnets and windscreen air bags can reduce head injury, while energy absorbing bumpers can reduce injury to the lower limbs.
Tests for assessing the pedestrian injury potential of vehicles are now underway, and a voluntary agreement proposed by European automotive manufacturers stipulates that all new car types introduced after 2010 should comply with these pedestrian safety test requirements.
If vehicles are required to comply with these recommendations, estimated reductions in pedestrian fatalities should exceed 20%, conclude the authors.
Media Contact
Emma Wilkinson
alphagalileo
All latest news from the category: Transportation and Logistics
This field deals with all spatial and time-related activities involved in bridging the gap between goods and people, including their restructuring. This begins with the supplier and follows each stage of the operational value chain to product delivery and concludes with product disposal and recycling.
innovations-report provides informative reports and articles on such topics as traffic telematics, toll collection, traffic management systems, route planning, high-speed rail (Transrapid), traffic infrastructures, air safety, transport technologies, transport logistics, production logistics and mobility.
Back to home
Newest articles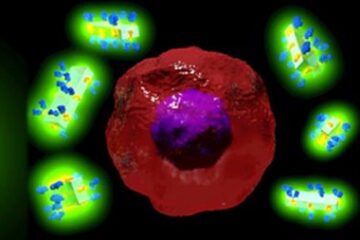 A world-first antibody-drug delivery system
It sounds like the stuff of science fiction: a man-made crystal that can be attached to antibodies and then supercharge them with potent drugs or imaging agents that can seek…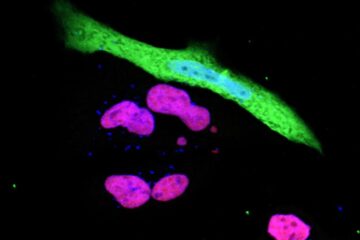 Revealed: How SARS-CoV-2 evades our immune system
Scientists at Hokkaido University and Texas A&M University have identified a key mechanism used by the SARS-CoV-2 virus to evade host immune systems. Researchers in Japan and the United States…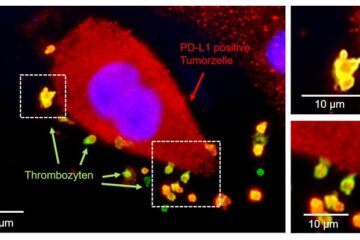 New approach developed to predict response of immunotherapies in lung cancer
New methodology at the University Hospital of Tübingen harnesses the function of platelets. At Tübingen University Hospital, a preclinical study led by Dr. Clemens Hinterleitner and Prof. Dr. Lars Zender,…