New tools for exploiting flight test data
This procedure involves combining data from diverse ground, laboratory and flight tests. The EUREKA project E! 2419 FLITE, coordinated by France's SOPEMEA and gathering French, Belgian and Polish partners, is aimed at improving the exploitation of flight test data, saving on time and costs and improving passenger safety in the long run.
"SOPEMEA has now taken part in several research programmes in cooperation with airframe manufacturers," says project coordinator Bernard Colomies. "Our overarching goal has been to develop new methods for identifying and exploiting aircraft measurements and testing." In addition to world ranking flight test technology providers, the FLITE consortium also includes leading manufacturers from the European civil aircraft sector.
FLITE saves time and money
"A first EUREKA project led by SOPEMEA, called SINOPSYS, made it possible to develop new methods for treating data and to try them out during military test flights," explains Colomies. The FLITE project, he says, takes previous work one step further. "We now have new techniques for exploiting flight data collected under natural and ambient conditions, including turbulence, without recourse to artificial excitation." FLITE partners have also developed new algorithms and software for real-time treatment of data during trial flights.
"All of this goes towards improving testing efficiency, reducing flight test costs and, ultimately, improving safety," says Colomies. "FLITE has provided new tools, including powerful computer software, allowing airframe manufacturers to extract better information from trial flight data. We are now working towards a new EUREKA project, FLITE2, which will target the successful transfer of these tools to the manufacturing industry."
EUREKA benefits
Colomies says the innovations developed by the FLITE project will be of interest to other industrial sectors beyond aeronautics, particularly the space, automotive and civil engineering sectors, where the testing of structures is an important part of new product development.
"Working within the EUREKA programme allowed us to bring together a range of European expertise and cultures in this area," says Colomies. "This could not have been done without EUREKA. Each of the partners has brought its own stone to the building of the project and all partners have moved forward together. We now hope to bring the benefits to a wider industrial public and, in the end, to citizens at large."
Alle Nachrichten aus der Kategorie: Transportation and Logistics
This field deals with all spatial and time-related activities involved in bridging the gap between goods and people, including their restructuring. This begins with the supplier and follows each stage of the operational value chain to product delivery and concludes with product disposal and recycling.
innovations-report provides informative reports and articles on such topics as traffic telematics, toll collection, traffic management systems, route planning, high-speed rail (Transrapid), traffic infrastructures, air safety, transport technologies, transport logistics, production logistics and mobility.
Zurück zur Startseite
Neueste Beiträge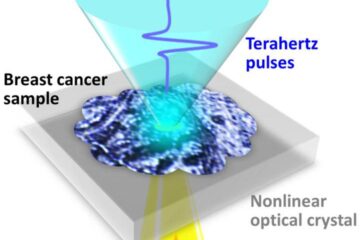 Key breakthrough towards on-site cancer diagnosis
No stain? No sweat: Terahertz waves can image early-stage breast cancer without staining. A team of researchers at Osaka University, in collaboration with the University of Bordeaux and the Bergonié…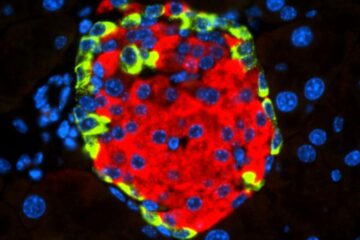 A CNIO team describes how a virus can cause diabetes
It has recently been described that infection by some enteroviruses – a genus of viruses that commonly cause diseases of varying severity – could potentially trigger diabetes, although its direct…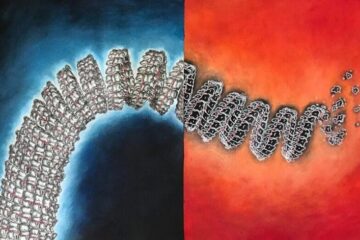 Targeting the shell of the Ebola virus
UD research team looking at ways to destabilize virus, knock it out with antivirals. As the world grapples with the coronavirus (COVID-19) pandemic, another virus has been raging again in…