Improving mobility in the city through research
Every citizen dreams of spending less time in traffic jams, away from polluted air, while continuing to enjoy the same level of mobility and quality of life as today. On Thursday, 31 January, Commissioner for Research Philippe Busquin will participate in the conference "Towards Sustainable Urban Mobility" jointly organised by the European Commission and the European Parliament. The objective of this Conference is to present a network of ten projects in the field of land use and transport funded under the EU's current research Framework programme. Its conclusions will show the possible impact of the new approach adopted by the network and open the road towards sustainable mobility!
At the beginning of the 21st century, people increasingly ask themselves how best to move around in the city where they live. Today, gridlock threatens. Tomorrow, the situation might become even worse, preventing citizens reaching essential services and even their place of work in a reasonable time. In addition to the measures already taken by some cities (e.g. traffic calming, improvement of the quality of public transport), there is a strong requirement for new management and planning instruments enabling local authorities to promote sustainable mobility.
For too long, cities and regions have tended to manage projects from a purely sectoral point of view. This approach is often catastrophic. When large commercial centres were built just outside of cities in the 1980's, nobody was able to forecast the disastrous long term impacts on the city: increasing use of motorised transport modes, overall increase of energy consumption, deterioration of the quality of social life in city centres, etc.
Although some of these impacts were intuitively predictable, there were no instruments available to assess the possible consequences of the move of commerce from city centres to suburbs. It is very difficult for decision-makers to get solid empirical evidence on the impact policies might have on the future of a city. If cities are to promote sustainable mobility in the long term, the only solution is for them to use sophisticated new planning instruments allowing transport and land-use planning to be integrated. This is the core objective of the EU "Land Use and Transport Research- LUTR" initiative, launched in 1999, with EU funding of around €13,2 million. It is a network of 10 research projects, with 20 participant countries, 50 partners and associating more than 100 European cities (see more information in the Annex).
Journalists are invited to attend a press conference to discuss new initiatives to resolve urban mobility challenges. The event will take place on Thursday 31 January 2002, at 11.00 in the European Parliament, Spinelli Building- Entry D- Room 1G2, Brussels.
Three keynote speakers will participate in the press briefing:
Philippe Busquin (EU Research Commissioner), Alexander de Roo (MEP, Greens/EFA, Vice chairman of the Environment Committee)
Tony May (co-ordinator of LUTR, Institute for Transport Studies, University of Leeds, UK).
Following the press conference, the journalists will be invited to join Commissioner Busquin during his visit to a nearby exhibition. This exhibition will highlight the results achieved so far by the network, as well as a linked initiative called "Images of Tomorrow". This initiative will be illustrated with drawings by children on the theme of the "ideal city of the future". Some of the children of the Molenbeek School (Institut Notre-Dame, Brussels), who have created the pictures, will be present. A symbolic prize will be given by the Commissioner Philippe Busquin to the four children with the most imaginative solutions for urban sustainability.
Media Contact
Julia ACEVEDO
alphagalileo
All latest news from the category: Transportation and Logistics
This field deals with all spatial and time-related activities involved in bridging the gap between goods and people, including their restructuring. This begins with the supplier and follows each stage of the operational value chain to product delivery and concludes with product disposal and recycling.
innovations-report provides informative reports and articles on such topics as traffic telematics, toll collection, traffic management systems, route planning, high-speed rail (Transrapid), traffic infrastructures, air safety, transport technologies, transport logistics, production logistics and mobility.
Back to home
Newest articles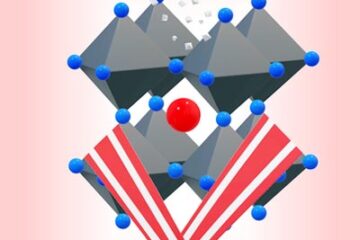 Perovskite solar cells soar to new heights
Metal halide perovskites have been under intense investigation over the last decade, due to the remarkable rise in their performance in optoelectronic devices such as solar cells or light-emitting diodes….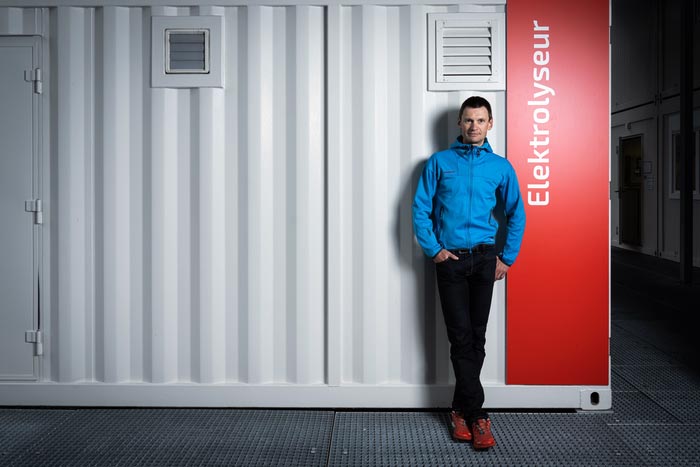 Blue hydrogen can help protect the climate
An international group of researchers led by the Paul Scherrer Institute and the Heriot-Watt University has carried out in-depth analyses of the climate impact of blue hydrogen. This is produced…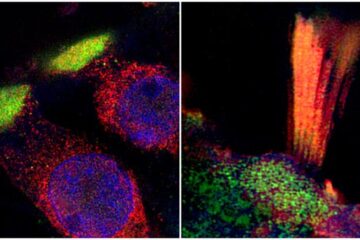 Genes associated with hearing loss visualised in new study
Researchers from Uppsala University have been able to document and visualise hearing loss-associated genes in the human inner ear, in a unique collaboration study between otosurgeons and geneticists. The findings…