Floodplains expert to train African environment managers
The delicate balance of life and death in Africa is nowhere more evident than on the banks of the continent`s mighty rivers. Rural communities depend on the rich silt brought down by rivers for farming but they are also at risk of devastating floods, as are urban dwellers in informal settlements that are often built on floodplains.
Dr Sue Marriott, reader in earth sciences at UWE`s Faculty of the Built Environment, is setting off this month to help with training environmental managers in floodplain management and river rehabilitation. The particular focus of the training will be the effects of the Jozini Dam on the Pongola floodplain, in the northern part of KwaZulu-Natal.
"The dam was built in the 1970s with the idea of irrigating farmland," said Dr Marriott, "but the dam stopped flows of nutrient-rich sediment that agriculture depends on and has changed the ecology of the whole area.
"Also, large African rivers like the Pongola cross national boundaries – a large tributary of the Pongola rises in Swaziland, and the river crosses Mozambique before it flows to the Indian Ocean.
"This means that the actions of one country – building a dam, for example – can have important knock-on effects in neighbouring countries up or downstream. Regular small floods, which scour out the valley, and replenish stocks of fish in floodplain ponds, have ceased. But the dam doesn`t prevent the occasional severe flood which leads to devastating erosion of the river basin."
Sue will be based for six months as visiting professor at the University of Natal. As well as conducting fieldwork, she will be involved in setting up graduate courses in floodplain and river management at the University`s Centre for Environment and Development. Students will learn techniques for interpreting environmental change from floodplain sediment samples so they can make judgements on how best to manage the floodplain. She will also help design short courses on river and floodplain management that can be taken in module form by local trainee environmental managers. Finally, Sue will help set up a demonstration project for urban river rehabilitation on one of the tributaries of the River mSunduze at Pietermaritzburg.
A chartered geologist, Sue has an extensive knowledge of floodplain processes, and emphasises how much can be learnt – about the environment and even climate change – from floodplain sediment.
"We can detect contaminants and study how they get into the foodchain – for example, shellfish in estuaries are known to ingest metals from polluted sediment. Floodplain sediment also contains a record of environmental change and can be very useful in identifying the effects of changes in climate."
Her experience of African rivers goes back to an earlier three-year link starting in 1998 and funded by the British Council. It continued with a long field trip last summer, when she was involved with colleagues from UWE and the Universities of Plymouth and Swansea, in an expedition led by Dr Andrew Plater of the University of Liverpool, to study the history of the Mkuze floodplain also in northern KwaZulu-Natal.
"There is rising environmental awareness of the vital role of floodplains," she commented. "This applies not just to southern Africa, of course, but in Britain too, where floodplains have largely lost their natural function of storing floodwater due to development and changes in agricultural practices."
Media Contact
Julia Weston
alphagalileo
All latest news from the category: Earth Sciences
Earth Sciences (also referred to as Geosciences), which deals with basic issues surrounding our planet, plays a vital role in the area of energy and raw materials supply.
Earth Sciences comprises subjects such as geology, geography, geological informatics, paleontology, mineralogy, petrography, crystallography, geophysics, geodesy, glaciology, cartography, photogrammetry, meteorology and seismology, early-warning systems, earthquake research and polar research.
Back to home
Newest articles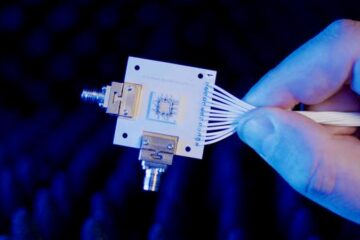 Smart antenna will revolutionize telecommunications industry
A new antenna technology developed at Utah State University will soon be tested by a national wireless provider for a pilot study that could revolutionize the telecommunications industry. Bedri Cetiner,…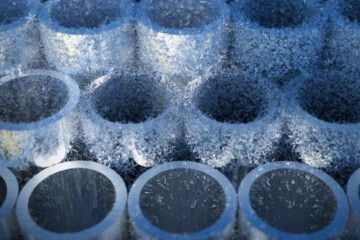 Elastocaloric cooling system opens door to climate-friendly AC
Air conditioning, refrigeration, and other cooling technologies account for more than 20 percent of today's global energy consumption, while the refrigerants they use have a global warming potential thousands of…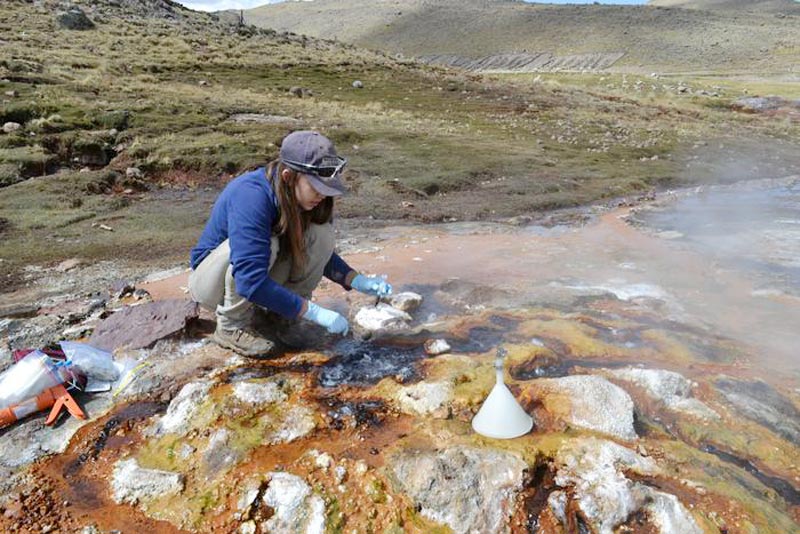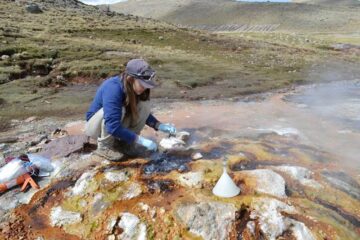 Tectonics matter
USU geoscientists probe geochemistry, microbial diversity of Peruvian hot springs. Heather Upin, Dennis Newell report microbial community composition is distinctly different in two tectonic settings. South America's Andes Mountains, the…