Traffic navigation systems linked to accident risk
Swift or safe? That may be the question drivers with navigation systems ask themselves in future.
A new study by researchers at the University of Toronto Intelligent Transportation Systems (ITS) Centre and Testbed suggests in-car systems, designed to guide drivers around traffic jams and accidents quickly, could actually cause a temporary surge in the risk of accidents. "Discovering that traveller information systems may be good for travel time but not for overall safety was shocking because they are generally supposed to provide benefits," says Professor Baher Abdulhai, the director of the ITS Centre and Testbed in the Department of Civil Engineering.
Using computer simulations of route guidance systems, Abdulhai's team found accident risks peaked immediately after drivers were informed of traffic congestion and changed their routes. "There was an increased level of activity as people 'bailed out' to bypass congestion," says Abdulhai – for example, as drivers left a jammed freeway for city streets and encountered accident-prone intersections. However, because drivers reach their destination sooner, the accompanying drop in accident risk eventually counterbalances the earlier surge.
When Abdulhai ran the simulation adding safety measures as criteria for selecting routes, such as a route involving the fewest number of turns, the accident risk dropped about 10 per cent. Traffic-responsive guidance systems could incorporate such safety-conscious measures in roughly a year, he says. The study, which was published in the July/August issue of the Journal of Transportation Engineering, received significant funding from private and public partners and the University of Toronto.
Contact: Professor Baher Abdulhai, tel. (+1) 416-946-5036, baher@ecf.utoronto.ca
Alle Nachrichten aus der Kategorie: Transportation and Logistics
This field deals with all spatial and time-related activities involved in bridging the gap between goods and people, including their restructuring. This begins with the supplier and follows each stage of the operational value chain to product delivery and concludes with product disposal and recycling.
innovations-report provides informative reports and articles on such topics as traffic telematics, toll collection, traffic management systems, route planning, high-speed rail (Transrapid), traffic infrastructures, air safety, transport technologies, transport logistics, production logistics and mobility.
Zurück zur Startseite
Neueste Beiträge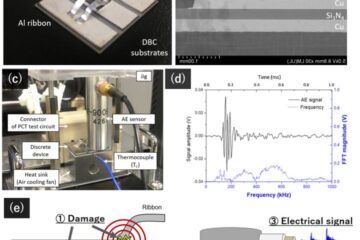 Detecting early-stage failure in electric power conversion devices
Researchers from Osaka University use non-destructive acoustic monitoring to identify the earliest stages of failure in silicon carbide power electronics, which will help in the design of more-durable power devices….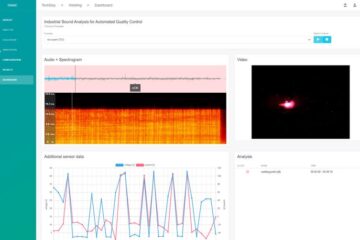 Build your own AI with ISAAC for error detection in production
Fraunhofer IDMT has developed a software tool for quality inspectors based on Artificial Intelligence (AI), which automates and simplifies the analysis of industrial sounds, for example in welding processes. Thanks…
BEAT-COVID – advanced therapy strategies against the pandemic
The present SARS-coronavirus-2 pandemic with all its effects on society – both health and economic – highlights the urgency of developing new therapies for COVID-19 treatment. At the same time,…