Potential and feasibility of small satellites for advanced scientific and Earth observation missions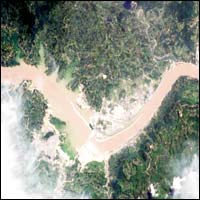 Water churns through diversion holes in the world's largest dam – China's Three Gorges project on the Yangtze River, imaged here by ESA's Proba satellite this week. Seen to the left, the waters behind the dam have risen to a level of 135 metres since the sluice gates were first closed in early June, and in August Three Gorges is due to generate its first commercial hydroelectricity.
The Three Gorges project is set to create a new 600-km-long body of water on the face of the 21st century Earth: the thick concrete dam walls stand 190 metres tall and already they hold back an estimated 10 billion cubic metres of water. More than 600,000 people have had to abandon their homes to the rising reservoir, and as many again will have to relocate before the waters reach their final planned level of 175 metres.
It can be clearly seen in the image how the river has burst its banks and is inundating the land upriver of the dam. The waters of the world's third-longest river appear brown in colour because they are heavy with sediment.
Many environmentalists have campaigned against the €20 billion-plus Three Gorges project due to the drowning of multiple cultural heritage sites, the fear that reservoir will collect industrial pollution and sewage that cannot now be washed to the sea, and the risk posed to downstream populations if the dam should ever break. But the Chinese government says the project will tame the flood-prone Yangtze River and generate much-needed electricity for economic development.
About Proba
Proba (Project for On Board Autonomy) is a micro-satellite the size of a small box, launched by ESA in October 2001 and operated from ESA´s Redu Ground Station (Belgium). Orbiting 600 km above the Earth's surface, Proba was designed to be a one-year technology demonstration mission but has since had its lifetime extended as an Earth Observation mission. It now routinely provides scientists with detailed environmental images thanks to CHRIS – a Compact High Resolution Imaging Spectrometer developed by UK-based Sira Electro-Optics Ltd – the main payload on the 100 kg spacecraft.
Proba boasts an 'intelligent' payload, has the ability to observe the same spot on Earth from a number of different angles and can record images of an 18.6 km square area to a resolution of 18 m. More than 60 scientific teams across Europe are making use of Proba data. A follow-on mission, Proba-2, is due to be deployed by ESA around 2005.
Contact: Etienne Tilmans, etienne.tilmans@esa.int
Media Contact
Etienne Tilmans
European Space Agency
Alle Nachrichten aus der Kategorie: Earth Sciences
Earth Sciences (also referred to as Geosciences), which deals with basic issues surrounding our planet, plays a vital role in the area of energy and raw materials supply.
Earth Sciences comprises subjects such as geology, geography, geological informatics, paleontology, mineralogy, petrography, crystallography, geophysics, geodesy, glaciology, cartography, photogrammetry, meteorology and seismology, early-warning systems, earthquake research and polar research.
Zurück zur Startseite
Neueste Beiträge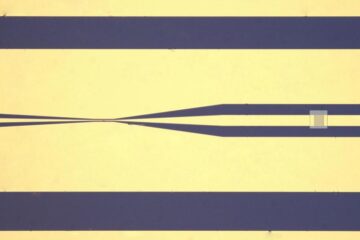 Researchers break magnetic memory speed record
Advance could lead to new generation of ultrafast computer chips that retain data even when there is no power. Spintronic devices are attractive alternatives to conventional computer chips, providing digital…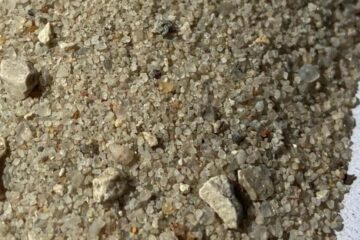 Tracing the source of illicit sand–can it be done?
Research presented at the 2020 GSA Annual Meeting. If you've visited the beach recently, you might think sand is ubiquitous. But in construction uses, the perfect sand and gravel is…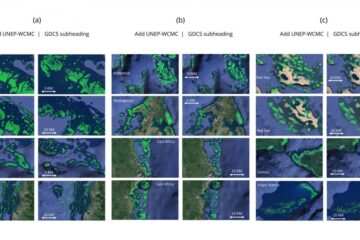 Location and extent of coral reefs mapped worldwide using advanced AI
Nearly 75% of the world's coral reefs are under threat from global stressors such as climate change and local stressors such as overfishing and coastal development. Those working to understand…