'Green' fuels of the future to be developed

Car owners of the future could one day swap petrol for environmentally-friendly alternatives, thanks to a multi-million pound research project involving academics at The University of Nottingham.
Researchers from the University's School of Chemistry and School of Mechanical, Materials, Manufacturing Engineering and Management are developing new materials for hydrogen storage and for use in fuel cells that can use hydrogen as a clean alternative to oil and natural gas.
If new materials can be developed cars powered by hydrogen, which emit only water rather than polluting gases, could be a reality.
The two Nottingham teams form part of a £3.2 million UK Sustainable Hydrogen Energy Consortium (UKSHEC), which also involves partners from other universities and industry.
It is funded by the Engineering and Physical Sciences Research Council (EPSRC) under its SUPERGEN initiative, launched in September 2001, which is investing £25 million over five years in sustainable power generation.
The initiative was introduced in recognition of the need for the UK to meet its targets for sustainable energy generation and controls – the UK is obligated to produce at least 10 per cent of its electricity from renewable sources by 2010 and is also placing strict controls on the emission of carbon dioxide (CO2), which is implicated in global climate change.
Hydrogen has significant advantages over current hydrocarbon fuels as it''s clean and green (it burns to give water), it is abundant and it has a very high energy content by mass compared to petrol, diesel or natural gas.
Hydrogen, however, as a light gas has a very low volumetric density compared to petrol or diesel, which poses significant problems. Therefore it would need to be stored at extremely high pressures or extremely low temperatures (-253°C) to occupy the same volume as a tank of petrol, for example.
The Nottingham teams – which involve Professor Martin Schröder, Dr Duncan Gregory, Dr Robert Mokaya, Dr Neil Champnes and Dr Peter Hubberstey from Chemistry and Dr Gavin Walker and Dr David Grant in Mechanical, Materials, Manufacturing Engineering and Management -will develop and monitor a range of new materials and systems for the storage of hydrogen.
A major technological challenge, particularly for portable applications such as rechargeable batteries and automotive power, is to develop solid materials that can store hydrogen and release it only when needed, therefore occupying much lower volumes and providing fuel under working conditions.
The multidisciplinary nature of this research is reflected in the fact that the EPSRC is managing the SUPERGEN initiative working together with the Biotechnology and Biological Sciences Research Council (BBSRC), the Economic and Social Research Council) and the Natural Environment Research Council (NERC).
Alle Nachrichten aus der Kategorie: Transportation and Logistics
This field deals with all spatial and time-related activities involved in bridging the gap between goods and people, including their restructuring. This begins with the supplier and follows each stage of the operational value chain to product delivery and concludes with product disposal and recycling.
innovations-report provides informative reports and articles on such topics as traffic telematics, toll collection, traffic management systems, route planning, high-speed rail (Transrapid), traffic infrastructures, air safety, transport technologies, transport logistics, production logistics and mobility.
Zurück zur Startseite
Neueste Beiträge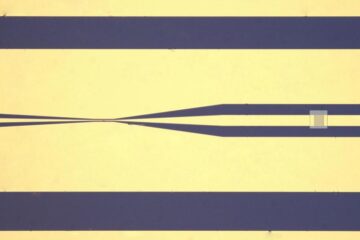 Researchers break magnetic memory speed record
Advance could lead to new generation of ultrafast computer chips that retain data even when there is no power. Spintronic devices are attractive alternatives to conventional computer chips, providing digital…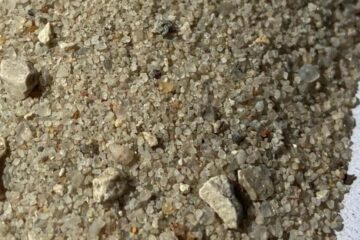 Tracing the source of illicit sand–can it be done?
Research presented at the 2020 GSA Annual Meeting. If you've visited the beach recently, you might think sand is ubiquitous. But in construction uses, the perfect sand and gravel is…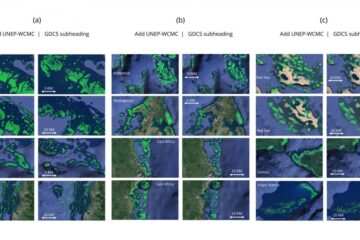 Location and extent of coral reefs mapped worldwide using advanced AI
Nearly 75% of the world's coral reefs are under threat from global stressors such as climate change and local stressors such as overfishing and coastal development. Those working to understand…