Parts containing ceramic material
To date, machines carrying out electroerosion-based machining processes have only had use of automated parameters for metallic materials such as steel. In his thesis, Navarre Public University researcher and lecturer, Iñaki Puertas, presents technologies for those applications using ceramic material, a highly interesting development from a technological viewpoint as it enables the use of ceramics in the fabrication of parts requiring great hardness and durability such as medical prothesis or those designed for use in the aerospace sector.
The technical ceramic materials have a wide range of applications, in situations in which the following are required: resistance to wear or corrosion, high mechanical resistance together with resistance to high temperatures. Despite its exceptional mechanical, chemical and thermal properties, however, technical ceramic materials have not been wholly accepted in industrial applications, mainly due to the difficulties encountered during their manufacture, apart from the high costs associated with the process.
The technological tables, drawn up for the three conducting ceramic materials analysed in the research (hot-pressed boron carbide, silicon-infiltrated silicon carbide and tungsten carbide in cobalt metallic matrix) will enable the choice of suitable operating conditions in the electroerosion process in order to obtain a determined value of surface roughness of the parts. And this in function of two distinct machining strategies: one which maximises the rate of elimination of material and the other which minimises the wear of the electrode. The main types of conducting ceramic materials for industrial application are thus coated.
Electroerosion applied to ceramics
Machining by electroerosion is a non-conventional manufacturing process based on the elimination of material of a part by means of a repeated series of electrical discharges taking place between a tool – known as the electrode – and the part or work piece; all this in the presence of a dielectric fluid or oil. This fluid enables the evacuation of eroded particles from the space between the electrode – and the part. The main disadvantage is that it can only be applied in those cases where the materials are sufficiently conducting. This is why, traditionally, it has been basically applied to metallic materials such as steel. In this research, the process of electroerosion is studied for the three technical ceramic materials which, given their greater conductivity compared with other ceramic materials, are known as ceramic conductors.
These ceramic materials have superior properties to other materials: hardness, resistance to wear, resistance to corrosion and resistance to high temperature.
Obtaining of technological tables
All this has enabled the drawing up technological tables whereby the user, non-expert in the field of electroerosion, can employ a series of recommended values in their machine-tool programming. This is of great interest from a technological point of view, although these tables already existed for metallic materials such as steel, but quite scant – to date – in the case of ceramic conductors.
Contacts
Iñaki Casado Redin
Nafarroako Unibertsitate Publikoa
inaki.casado@unavarra.es
(+34) 948 16 97 82
Media Contact
Iñaki Casado Redin
Basque research
Alle Nachrichten aus der Kategorie: Materials Sciences
Materials management deals with the research, development, manufacturing and processing of raw and industrial materials. Key aspects here are biological and medical issues, which play an increasingly important role in this field.
innovations-report offers in-depth articles related to the development and application of materials and the structure and properties of new materials.
Zurück zur Startseite
Neueste Beiträge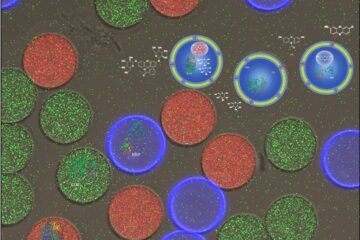 An artificial cell on a chip
Researchers at the University of Basel have developed a precisely controllable system for mimicking biochemical reaction cascades in cells. Using microfluidic technology, they produce miniature polymeric reaction containers equipped with…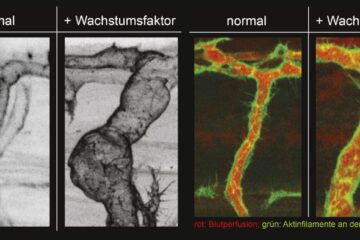 Specific and rapid expansion of blood vessels
Nature Communications: KIT researchers identify a new mechanism to control endothelial cell size and arterial caliber – basis for better treatment of heart infarct and stroke. Upon a heart infarct…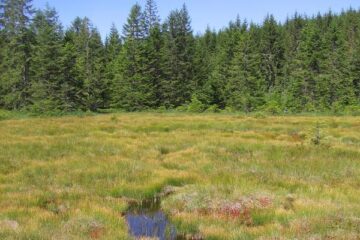 Climate change drives plants to extinction in the Black Forest in Germany
Climate change is leaving its mark on the bog complexes of the German Black Forest. Due to rising temperatures and longer dry periods, two plant species have already gone extinct…