ASU researcher puts recalled Firestone tires to good use
New field studies produce environment-friendly results
An Arizona State University researcher is making good use of some of the 14 million Firestone tires that were recalled two years ago. The tires were used on Ford Explorers and recalled after reports of tread separation. How to dispose of all those used tires without causing serious environmental hazards once had state officials scratching their heads, but Civil and Environmental Engineering Professor Han Zhu believes has the answer. Zhu says adding a small amount of the inexpensive crumb rubber to fresh concrete can improve strength and durability. Crumb rubber is the end result of grinding used tires into one-millimeter chunks. One tire produces about 10 pounds of crumb rubber and sells commercially for less than 20-cents per pound.
While Zhu is not the first researcher to experiment with adding the tire bits to Portland cement concrete or PCC — the technology has been around for 30 years — he does own rights for the first "real world" application. A patent is pending on the ASU process for making rubberized concrete.
Arizona is one of the leading states for using crumb rubber in pavement, said Zhu. He began to explore uses for crumb rubber in 1998 with a grant from Arizona Department of Environmental Quality. His research, however came to a screeching halt soon after because he could not find a natural environment as an experimental site, a critical step in testing new materials prior to certification.
While rubberized asphalt has been used for decades on roadways, rubberized concrete is a technology infant. The researcher said in the beginning few people were interested in using a new material because there was no guarantee of success.
In February 1999, Zhu personally added 200 pounds of crumb rubber to the concrete mixture being prepared for a test site on the campus of Arizona State University in Tempe. He says the ratio of crumb rubber added to the mixture equated to about 8 percent of the cement weight. Since that time, dozens of residential and commercial rubberized concrete sites have been poured, monitored and deemed successful, including some extreme cold weather applications. A field demonstration project using the recalled Firestone tires was poured last fall as part of a frontage road along Interstate 17, near Cordes Junction, Arizona. Crumb rubber concrete is also being tested for noise control along a busy freeway in Scottsdale, Arizona.
Prior to Zhu's research, similar lab studies were not encouraging for the waste product. Earlier research showed that adding crumb rubber to concrete would lower the compressive strength, the major criterion used in designing PCC.
However, Zhu's study showed adding the crumb rubber into PCC actually produced several benefits that would compensate for the loss in compressive strength, particularly for projects that are not considered loadbearing. These benefits include reductions in thermal expansion, also known in Arizona as Summer Fatigue, along with reductions in drying shrinkage and brittleness. The recycled rubber also shows promise in ending the crumbling associated with freeze and thaw damage in colder climates.
Zhu says these benefits alone significantly improve the overall durability and serviceability of PCC. More recently, the researcher made new advances by boosting the compressive strength levels of crumb rubber PCC to specifications by simply adding a small amount of gypsum to the mix.
According to the Arizona Cement Association, within the Phoenix metro area some 12,000 cubic-yards of PCC are produced each day. By conservative estimates, if just 20 pounds of crumb rubber per cubic yard of fresh PCC were added, all 5 million scrap tires produced annually in Arizona could be recycled into stronger and more pliable PCC for use in sidewalks, parking lots and concrete floors. Crumb rubber concrete appears to avoid cracking and flaking common to traditional concrete.
"Scrap rubber is a wonderful building tool that deserves public attention. As more crumb rubber PCC structures are built, the benefits that this technology can bring to our communities will become increasingly apparent," Zhu said.
Media Contact
Lynette Summerill
EurekAlert
All latest news from the category: Transportation and Logistics
This field deals with all spatial and time-related activities involved in bridging the gap between goods and people, including their restructuring. This begins with the supplier and follows each stage of the operational value chain to product delivery and concludes with product disposal and recycling.
innovations-report provides informative reports and articles on such topics as traffic telematics, toll collection, traffic management systems, route planning, high-speed rail (Transrapid), traffic infrastructures, air safety, transport technologies, transport logistics, production logistics and mobility.
Back to home
Newest articles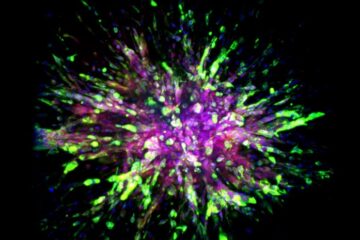 Scientists identify novel molecular biomarkers in cells
Studying a deadly type of breast cancer called triple negative, Johns Hopkins Medicine scientists say they have identified key molecular differences between cancer cells that cling to an initial tumor…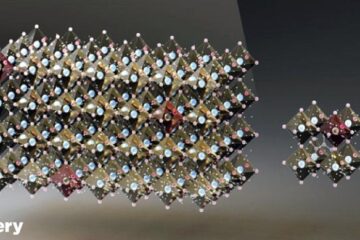 Getting more out of light
Tiny crystals, known as quantum dots, have enabled an international team to achieve a quantum efficiency exceeding 100 percent in the photocurrent generated in a hybrid inorganic-organic semiconductor. Perovskites are…
Antibiotics from natural substances
A new biosynthesis method has been developed. A research team with members from Goethe University Frankfurt and the University of Michigan in the USA is using bacterial biosynthesis to produce…