Compact and flexible code reading system for industrial applications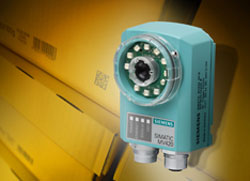 The compact device with high IP67 degree of protection can read both standard high-contrast codes as well as DPM (direct parts marking) codes even under difficult ambient conditions. Typical uses include product tracking and process control applications in the automotive, packaging, pharmaceuticals, tobacco, cosmetics, electronics, and food and beverage industries. In addition, the new reading system is also suitable for shipment tracking in logistics and distribution.
The Simatic MV420 1D/2D code reading system with 640 x 480 pixels resolution has an integrated M12 lens and supports operating distances from 1 to 22.5 centimeters. The operating distance is adjustable using an integrated focus. In addition to its integrated lighting, an external lighting unit may also be connected. The Simatic MV420 processes up to 40 codes per second. Using multi-code reading, several codes and even different code types can be decoded from a single image. This is advantageous, for example, when bulk-reading several stacked items.
A special feature is the "auto trigger" image recording mode. This enables the code reader to record images continuously at maximum speed while simultaneously evaluating them. The reader recognizes the relevant codes in a sequence of any duration without requiring external trigger signals, such as those from a light barrier. This feature is particularly suitable for slow-moving objects and in applications where precise triggering using a light barrier would be difficult.
The Simatic MV420 features integrated Profinet IO, Industrial Ethernet, and RS232 interfaces. A communications module is used to connect to Profibus DP, which also allows mixed operation with RFID (radio frequency identification) systems. It is controlled by the same function block in the Step7 program.
The Simatic MV420 code reading system is parameterized and commissioned using a built-in Web server. To do this, a PC or programming device with Internet Explorer is used. No additional software is required. For most applications, the parameters are automatically preset. The Web-based user interface provides extensive operator control and monitoring functions, even in evaluation mode.
In addition, HMI (human-machine interface) devices are also suitable for displaying the image information. Application-specific user interfaces are created using visualization software such as Simatic WinCC or WinCC flexible. Numerous diagnostics, logging, and evaluation functions are also available. For example, time stamps, error patterns, and result values can be archived in database systems to create trend analyses or statistics.
Media Contact
Gerhard Stauss
Siemens Industry
All news from this category: Transportation and Logistics
This field deals with all spatial and time-related activities involved in bridging the gap between goods and people, including their restructuring. This begins with the supplier and follows each stage of the operational value chain to product delivery and concludes with product disposal and recycling.
innovations-report provides informative reports and articles on such topics as traffic telematics, toll collection, traffic management systems, route planning, high-speed rail (Transrapid), traffic infrastructures, air safety, transport technologies, transport logistics, production logistics and mobility.
Back to the Homepage
Latest posts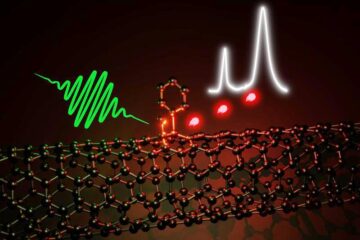 Optically Active Defects Improve Carbon Nanotubes
Heidelberg scientists achieve defect control with a new reaction pathway. The properties of carbon-based nanomaterials can be altered and engineered through the deliberate introduction of certain structural "imperfections" or defects….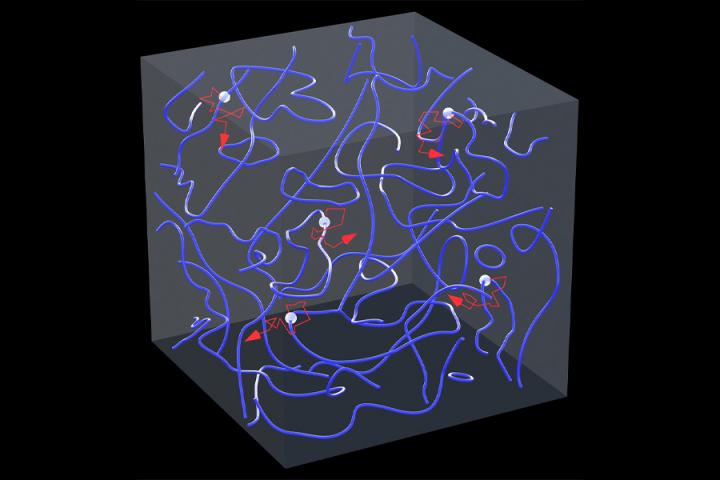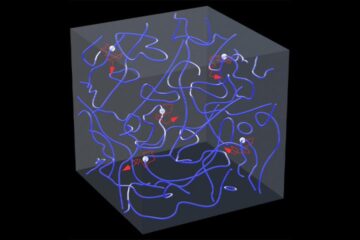 Visualizing the motion of vortices in superfluid turbulence
Nobel laureate in physics Richard Feynman once described turbulence as "the most important unsolved problem of classical physics." Understanding turbulence in classical fluids like water and air is difficult partly…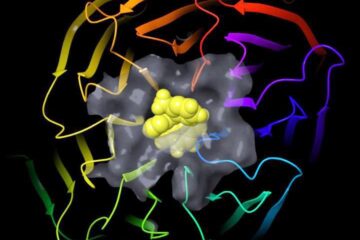 Toward a reliable oral treatment for sickle cell disease
For the millions of people worldwide who have sickle cell disease, there are only a few treatment options, which include risky bone marrow transplants, gene therapy or other treatments that…