Successfully transferring Industrie 4.0 into reality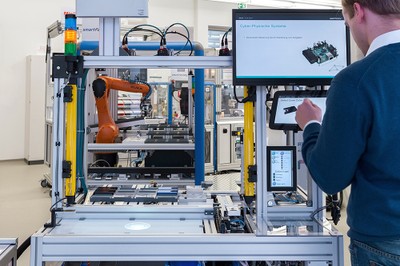 "With their joint booth at SPS IPC Drives in Nuremberg (Germany), Europe's leading expert trade fair for electric automation, the Technology Initiative SmartFactory KL e.V. and the German Research Center for Artificial Intelligence (DFKI) will present a spectrum of their competences in the domain of Industrie 4.0 (hall 10, stand 540) from November 22 to 24, 2016. The exhibited demonstrators will show how the transfer of the Industrie 4.0 paradgim into industrial applications can succeed."
In developing agile factory systems and human-machine-interaction, we see a great opportunity for the successful transfer of our Industrie 4.0 technologies into producing companies", said Prof. Dr.-Ing. Detlef Zühlke, Director of the DFKI Research Department for Innovative Factory Systems and Chairman of Technology-Initiative SmartFactory KL e.V. about the trade fair presentation. Three demonstrators will be the booth highlight this year.
Scalable automation
Thanks to Industrie 4.0, customers will be able to order individual products produced at low costs with short delivery time. Great order fluctuations require a compromise between high output and low unit costs as well as flexible operating costs. Taking this into account, SmartFactory-KL and the Research Department Innovative Factory Systems of the DFKI have developed a mobile demonstrator, which shows the future of production:
integrating humans through scalable automation, controlling individual production elements through cyber-physical systems and enabling their communication as well as expanding production plants through standardized interfaces. The module on exhibit produces customer-individually and in a flexible output amount.
Knowledge transfer on the shop floor
The assistance and collaboration system "AmbiWise" enables mobile and cross-location knowledge exchange in the company. The demonstrator which will be exhibited at the trade show demonstrates, amongst other things, how videos on maintenance topics, which were created by employees, are used as tutorials for new co-workers.
The development of AmbiWise by the Research Department Innovative Factory Systems of the DFKI has been supported by the German Federal Ministry for Education and Research over a period of three years. The application partners Daimler Trucks and Schaeffler Technologies have successfully tested it at five locations.
Complex networking in the production
The third demonstrator is a module from Bosch Rexroth which belongs to the Industrie 4.0 demonstrator of the SmartFactory-KL partner consortium. By means of open interfaces, horizontal and vertical networking is possible: for example, the continuous access of commissioning, operation and diagnostics by means of a smart device which integrates IT processes into production.
Press Contact:
Dr. Haike Frank
Head of Public Relations
Technologie-Initiative SmartFactory KL e.V.
Trippstadter Straße 122
67663 Kaiserslautern, Germany
+49 631 20575-3406
frank@smartfactory.de
Christian Heyer
DFKI Corporate Communications Kaiserslautern
German Research Center for Artificial Intelligence (DFKI)
Trippstadter Straße 122
67663 Kaiserslautern, Germany
+49 631 20575-1710
uk-kl@dfki.de
Media Contact
Udo Urban
Deutsches Forschungszentrum für Künstliche Intelligenz GmbH, DFKI
All latest news from the category: Trade Fair News
Back to home
Newest articles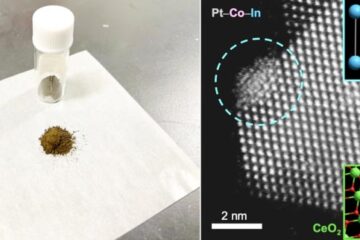 New, highly efficient catalyst for propylene production
Researchers have developed an innovative catalyst for the synthesis of propylene, which has potential benefits for the chemical industry and carbon recycling. Propylene is a colourless, flammable hydrocarbon gas that…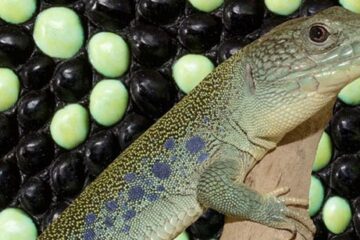 A mathematical secret of lizard camouflage
A multidisciplinary team at the UNIGE has succeeded in explaining the complex distribution of scales in the ocellated lizard by means of a simple equation. The shape-shifting clouds of starling…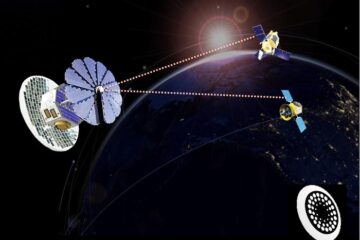 Revolutionize satellite power using laser beaming
The University of Surrey and Space Power are tackling the problem of powering satellites in Low Earth Orbit (LEO) during their eclipse period when they cannot see the sun. By…