Small firms need more access to credit during financial troubles
Small firms, especially those considered financially constrained as a result of their size, low dividend payment or lack of bond rating, often become bogged down in debt because they "get hooked on cheap money, when they can find it" says U. of I. finance professor Murillo Campello.
Heitor Almeida"Since small firms are usually financially constrained, they try to grab all the cash they can get their hands on, whether it's internal or external," he said.
As long as the economy is doing well, life is good for small firms. But when there's an economic slowdown or a financial crisis, creditors want their money back, Campello says.
"Big firms are usually unconstrained by outside financing costs, and are able to weather the slowdown by paying back their creditors," Campello said. "Small firms will not necessarily pay off the debt like the big firms would, but will instead re-invest in their business until it becomes highly profitable. This is where small, financially constrained firms get into trouble, because then they owe a lot of money."
The study, co-written by U. of I. finance professor Heitor Almeida and published in the Journal of Financial and Quantitative Analysis, seeks to answer what Campello calls the "holy grail" of corporate finance: how firms finance themselves.
"We discovered that when you look at how firms finance themselves, they're thinking: 'How should I finance this idea? Should we raise equity, issue debt or use general cash?' Since external financing is always expensive, these are huge question for firms. The idea is that firms reach first for internal funds, and then if that's not enough, they look outside for external funds."
Large firms are less likely to face high costs of external financing, while small firms with fewer financial resources will invariably face higher costs.
"When financial markets tighten, the big firms are usually able to pay off their debt," Campello said. "In corporate finance, this paradigm is called the pecking-order theory. Big firms tend not to accumulate too much cash; they pay back what they owe to creditors before the money gets too expensive."
But as small firms invest, if they have profitable returns on their investments, they tend keep the cash in-house and buy more tangible assets.
"If they are allowed, small firms usually don't pay back their creditors, they just keep on investing," Campello said. "Those assets can then be used as collateral, and with that collateral there is more credit, hence more funds to invest. So many times they don't necessarily pay back their creditors, they just invest more. But in the process, they may become more leveraged, and owe more money to outsiders."
For policy-makers, Campello says it's imperative to create new instruments for how small firms handle external funds during a financial crisis, including mechanisms to lower interest rates or help banks extend additional lines of credit.
"It's important for policy-making in that, during a financial crisis, you need to think about avoiding unemployment, factories closing down and jobs moving abroad," he said. "But we also need policies that target those firms that are addicted to external financing as well as laws to help creditors feel like they can lend more at lower costs."
But putting in too much regulation makes lending expensive.
"Later on, what happens is that crises become more acute, and, potentially, even productive firms would be punished the most by the high costs of external financing," Campello said.
All latest news from the category: Studies and Analyses
innovations-report maintains a wealth of in-depth studies and analyses from a variety of subject areas including business and finance, medicine and pharmacology, ecology and the environment, energy, communications and media, transportation, work, family and leisure.
Back to home
Newest articles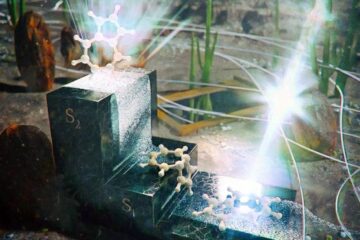 A mysterious blue molecule will help make better use of light energy
Researchers at IOCB Prague are the first to describe the causes of the behavior of one of the fundamental aromatic molecules, which fascinates the scientific world not only with its…
Let it flow: recreating water flow for virtual reality
The physical laws of everyday water flow were established two centuries ago. However, scientists today struggle to simulate disrupted water flow virtually, e.g., when a hand or object alters its…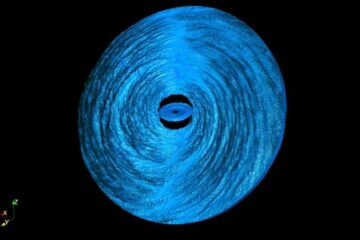 Black holes eat faster than previously expected
New finding might explain why quasars flare and fade so quickly. A new Northwestern University-led study is changing the way astrophysicists understand the eating habits of supermassive black holes. While…