Common C-section method leads to unnecessary scars
A controversial surgical procedure that has lost favor among medical professionals may benefit women who have had caesarean sections. So say researchers at the Stanford University School of Medicine, who have found that closing the parietal peritoneum, a multi-layered membrane that lines the abdomino-pelvic walls, substantially decreases the likelihood of scarring that can make future C-sections more difficult.

The finding on this link between peritoneum closure and fewer adhesions (scars that form abnormal connections between two parts of the body) runs contrary to current literature on the drawbacks of the procedure in non-pregnant women and contrary to current thinking among many surgeons.
"This was a surprise finding," said Deirdre Lyell, MD, assistant professor of obstetrics and gynecology and lead author of a paper appearing in the August issue of Obstetrics and Gynecology. "We were fully expecting to find that closing the peritoneum at caesarean delivery would increase adhesions."
More than 1 million caesareans – just over 27 percent of all births in the United States-are performed each year. However, Lyell said there is a lack of literature on the long-term impact of various parts of the procedure, including the closure of a woman's peritoneum following delivery. When c-sections are performed, surgeons must cut through the parietal peritoneum layer. The question plaguing Lyell was whether it is better to close it at the end of the caesarean or allow the membrane to heal on its own.
"There is surprisingly little data on the best way to perform c-sections," said Lyell, who is also part of the Johnson Center for Pregnancy and Newborn Services at Lucile Packard Children's Hospital.
Although the tradition had been to close the peritoneum following delivery, recent short-term studies have linked such closures with increased operation time and postoperative pain. There has also been concern that closure of the peritoneum at caesarean may lead to adhesions-which can cause problems such as bowel obstruction, chronic pelvic pain and infertility, and can make future surgeries longer and more difficult-though such a connection lacks sufficient supporting data.
Because it is increasingly common for women to have repeat caesareans, Lyell said adhesions are of particular concern to this group of patients. She said the majority of surgeons don't close the parietal peritoneum; in Lyell's study, 60 percent of surgeons left the peritoneum open.
Eager to gather more information, Lyell and her colleagues launched a study involving 173 women at Stanford who were undergoing a repeat caesarean. During the study, surgeons were asked after surgery to score the severity and location of any adhesions. The researchers then examined patient records to determine whether a participant's first caesarean included peritoneal closure; it had for about 39 percent of the women.
The researchers found that patients whose peritoneum was surgically closed following their first delivery were significantly less likely to have developed abdominal adhesions: 52 percent of patients with prior closure had adhesions versus 73 percent of non-closure patients. When controlling for potential confounding variables, the researchers determined that closing the peritoneum offered five times as much protection against the formation of adhesions as leaving it open. It also offered three times as much protection against dense adhesions, which are considered the most difficult to treat.
Based on the results, the authors noted that "the practice of non-closure of the parietal peritoneum at caesarean delivery should be questioned."
Lyell said the results, which differ from findings in studies on non-caesarean surgeries, also show that surgeons cannot rely on data from non-pregnant patients. "We shouldn't simply extrapolate what we know about others to pregnant women," said Lyell. "The patients are different; they have different physiology, and labor creates a unique environment."
While recommending closure of the peritoneum following caesarean delivery, Lyell cautioned that this study shouldn't be taken as the definitive answer on the procedure. More data is needed, she said, and a randomized clinical trial is warranted.
Lyell's co-authors on the study include Stanford's Kay Daniels, MD; and Aaron Caughey, MD, and Emily Hu, MD, both at the University of California-San Francisco.
All latest news from the category: Studies and Analyses
innovations-report maintains a wealth of in-depth studies and analyses from a variety of subject areas including business and finance, medicine and pharmacology, ecology and the environment, energy, communications and media, transportation, work, family and leisure.
Back to home
Newest articles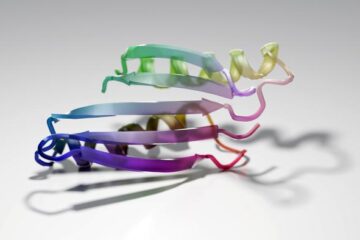 Deep learning dreams up new protein structures
A neural network trained exclusively to predict protein shapes can also generate new ones. Just as convincing images of cats can be created using artificial intelligence, new proteins can now…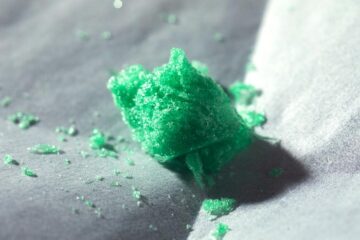 How to freeze-dry a potential COVID-19 vaccine
In Science Advances, scientists report successfully freeze-drying specialized liposomes that could be developed for use in future vaccines. Things that are freeze-dried: Astronaut food. Emergency rations. And, just maybe, some…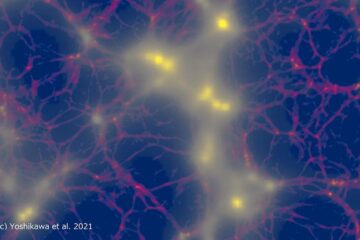 Record-breaking simulations of large-scale structure formation in the universe
Researchers led by the University of Tsukuba present computer simulations that capture the complex dynamics of elusive neutrinos left over from the Big Bang. Current simulations of cosmic structure formation…