New UC study shows 'stop and go' traffic increases infant wheezing
University of Cincinnati (UC) environmental health researchers have found that 17 percent of infants living near "stop and go" traffic suffer from wheezing.
The study is the first of its kind to analyze the effects of "stop and go" bus and truck diesel traffic versus highway traffic on infant respiratory health.
Published in the August issue of the Journal of Allergy and Clinical Immunology, results of the four-year study suggest that the type of traffic and distance from it– not just traffic volume–are associated with infant wheezing. Previous air pollution studies had not addressed these factors in infants.
"During the first year of life, an infant's lungs and immune system are still developing," said Patrick Ryan, lead author for the study in UC's Department of Environmental Health. "Overexposure to harmful particulates at such a young age may play a role in the development of allergic conditions."
The researchers tracked the respiratory health of 622 infants living near three traffic conditions: highway traffic, "stop and go" traffic, and areas unexposed to major roads or bus routes. A "stop and go" traffic area was defined as being within 100 meters (about 100 yards) of a bus or state route with a posted speed limit of 50 mph or less.
Research showed that infants living within 100 meters of "stop and go" traffic wheezed twice as often as those living within 400 meters (about 400 yards) of interstates, and more than three times as often as unexposed children.
African American infants living near "stop and go" traffic experienced the highest wheezing rate–25 percent.
"Our study illustrates that living within a football field's distance of 'stop and go' traffic puts infants at a higher risk for wheezing," said Ryan. "Traditional wisdom told us that highway traffic was to blame. We now know that's not necessarily the case."
Earlier research has shown that diesel exhaust particles (DEP), breathable particles able to absorb and transport proteins, aggravate rhinitis (hayfever) and asthma symptoms. According to the Ohio Environmental Council, 23 percent of Cincinnati residents live in areas of elevated DEP exposure, deemed "hot spots."
This year, U.S. Senator George Voinovich (R-OH) introduced the Diesel Emissions Reduction Act, an effort to improve air standards through diesel engine retrofits.
"Our findings reinforce the need to control diesel exhaust emissions," said epidemiologist Grace LeMasters, PhD, professor of environmental health and principal investigator of the study.
Media Contact
Amanda Harper
EurekAlert!
All latest news from the category: Studies and Analyses
innovations-report maintains a wealth of in-depth studies and analyses from a variety of subject areas including business and finance, medicine and pharmacology, ecology and the environment, energy, communications and media, transportation, work, family and leisure.
Back to home
Newest articles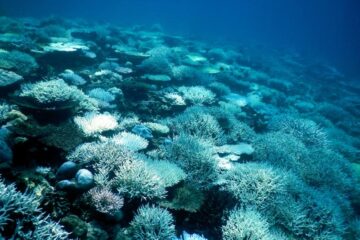 Young Corals Provide Insight into Recovery from Coral Bleaching
The number of young corals can reveal how reefs are recovering from coral bleaching. A new study from the University of Bremen, which was recently published in "PLOS ONE" journal,…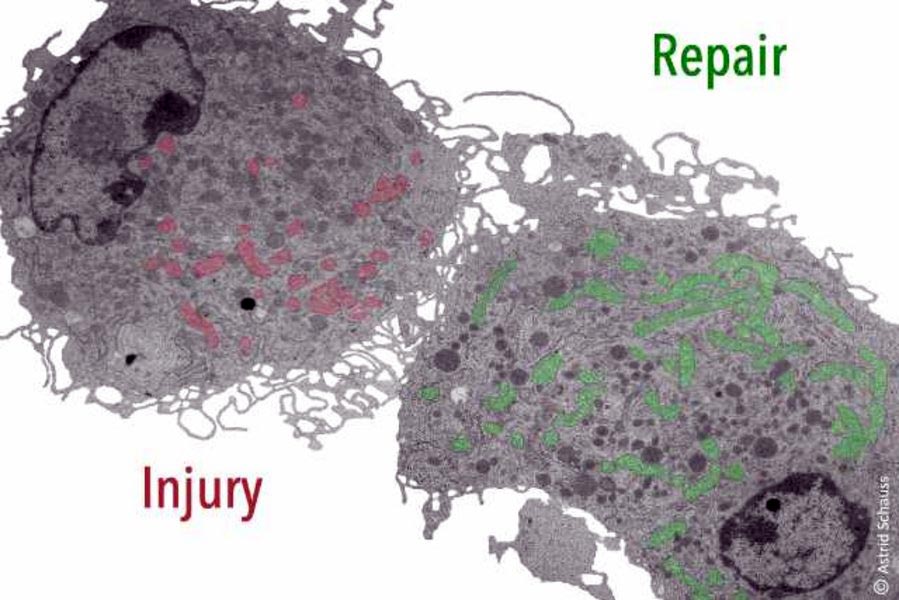 Defense or repair: How immune cells are controlled during wound healing
For the first time, scientists show a causal link between tissue repair, mitochondrial metabolism, and the activation and function of macrophages (scavenger cells) / Publication in 'Cell Metabolism'. A Cologne-based…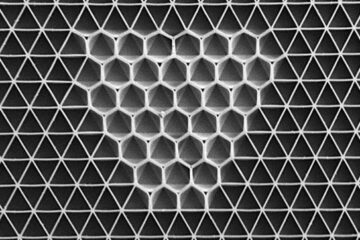 Transforming material topology with a drop of liquid
Liquid acts across multiple scales to reorganize connectivity in networks of artificial microscopic cells. The Science Networks of cells in nature have inspired researchers to develop their own materials made…