New study has surprise findings on childhood depression
A child's social environment may have only a modest effect on whether very young children become depressed, according to new Australian research.

"Our study found that even dysfunctional family relationships and poor communication styles have a limited impact on the observed mental health of a child," Professor Jake Najman said. "This was contrary to our expectations."
Professor Najman, from UQ's Schools of Social Science and Population Health, is lead author on a new paper published in the latest edition of the international journal, Social Psychiatry and Psychiatric Epidemiology on predictors of depression in very young children.
Professor Najman heads the Mater/University of Queensland Study of Pregnancy (MUSP), one of the world's major longitudinal health studies, jointly run by The University of Queensland and the Mater Hospital in Brisbane. He said there had been only a few previous population-based studies of symptoms of depression in young children. There were no previous population-based studies which examined factors which might cause depression in very young children. Professor Najman said the researchers examined many factors associated with reports from mothers of symptoms of depression in five-year-olds.
These included marital partner changes, mother's health problems in pregnancy, child health during the first six months of life, maternal anxiety and marital satisfaction early in the child's development and the mother's attitude towards caregiving.
They developed a multiple risk factor model but most of the children perceived to be depressed appeared to lack any exposures to risks. On the other hand, the majority of children exposed to high risk did not appear to become depressed — they appeared to be resilient. Professor Najman said the study posed many questions. Evidence of the early origins of depressive symptoms in children arguably suggested a biological basis for these symptoms, as did the evidence pointing to weak social and environmental effects.
The study also had implications for a population health strategy relating to the early onset of mental health problems in young children. The Mater/University of Queensland Study of Pregnancy project started in 1981 as a three-year study of more than 8000 expectant mothers, looking at health inequalities.
It has since developed into a 24-year study providing invaluable insights into the health of children and young adults. The study has followed the study group through prenatal, postnatal, childhood, and adolescent periods, with follow-ups taking place as study children reach 21 years of age.
Co-authors on the study were Dr Dorothy Hallam, Dr Bill Bor, Dr Michael O'Callaghan, Professor Gail Williams and research officer Greg Shuttlewood
All latest news from the category: Studies and Analyses
innovations-report maintains a wealth of in-depth studies and analyses from a variety of subject areas including business and finance, medicine and pharmacology, ecology and the environment, energy, communications and media, transportation, work, family and leisure.
Back to home
Newest articles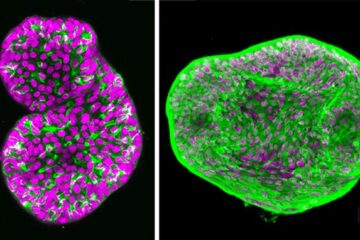 Prostate cancer organoids open path to precision oncology
A multi-institutional team of investigators led by bioengineer Ankur Singh has developed research tools that shed new light on a virtually untreatable form of prostate cancer, opening a pathway that may lead…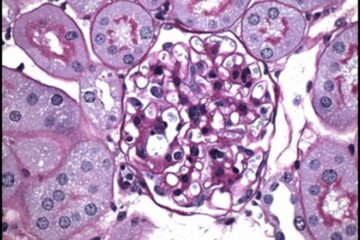 Experimental compound counters diabetic complications
An experimental compound reduced complications of type 1 and type 2 diabetes in mice – not by lowering blood sugar – but by countering its consequences: cell death, inflammation, and…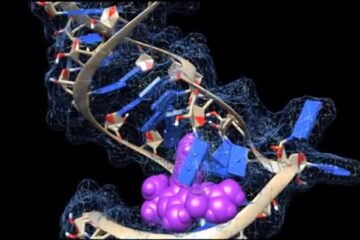 Taking new aim at COVID-19
The coronavirus's tangled strands of RNA could offer new ways to treat people who get infected. To the untrained eye, the loops, kinks and folds in the single strand of…