Proven simple actions could save up to 850 lives each year from fires in Europe
A new, detailed study published by the University of Surrey (UK) confirms that a combination of fire safety regulations for furniture and smoke alarm promotion could save 850 lives throughout Europe (EU 25 States), and avoid some €3.6 billion costs of residential fires every year.

The UK is the only country in Europe to require domestic and office furniture to be fire safe and the study looks at the impacts of the 1988 legislation to introduce such mandatory minimum fire safety standards. The report also investigates the impacts of the increased proportion of domestic buildings with smoke alarms installed since that date, whilst taking into account changes in the proportion of the population who smoke.
This new research confirms and updates earlier reports by the same authors published by the UK Department of Trade and Industry (DTI) in 1999 1, partially updated in 2002 2, taking into account three further years of UK fire statistics (through to 2002), statistics for smoking habits and fire alarm installation, and comparisons with fire statistics from the USA, the Geneva Association (world fire statistics) 3, Ireland, Norway and Denmark. It is consistent with the report by Deheuvels in 2004 4 which concluded 180 lives per year are saved from fire in the UK by the 1988 furniture regulations alone.
The report looks at trends in smoking in the UK, concluding that changes in smoking habits in the UK population cannot have significantly affected fire statistical trends since the introduction of the UK Furniture Fire Regulations 1988. This is because the number of smokers in the UK fell considerably before 1988, but since then has remained reasonably constant.
The report also looks at installation rates and effectiveness of domestic smoke alarms. Smoke alarms were virtually absent from UK homes in 1988, when the Furniture Fire Safety Regulations were introduced, but today it is estimated that they are present in 80% of homes with a 25% fire warning effectiveness. This figure is close to smoke alarm penetration levels in the USA. The report concludes that, in the UK context of both increasing use of smoke alarms and the introduction of fire-safe furniture, up to 50% of the post-1988 benefit in reduced fire impacts could possibly be ascribed to the presence of smoke alarms. Therefore the introduction of fire-safe furniture from 1988 onwards is estimated to have resulted in at least 50% of the estimated 2002 savings in injuries and domestic fire deaths (4,578 and 468 respectively equivalent to 76 and 7.8 and per million population).
The authors point out that this and future prospective levels of risk reduction is defined as "important" (> 10 pmp pa) by the European Union 5. The study recommends further statistical analysis work, investigation of links between fire risk vulnerability and socio-economic factors in order to better protect exposed sectors of the community, further investigation of the combined (synergy) effects between smoke alarms and passive fire counter measures such as fire protected or flame retarded consumer products, and the setting up of a European Union fire statistics collection system by Eurostat.
Professor Gary Stevens of the Polymer Research Centre at the University of Surrey states:
"Modern furniture and the foam in it can burn violently, leaving only a few minutes for householders to escape before it is too late. This study confirms the considerable positive impact of regulations requiring furniture fire safety, as introduced in the UK but not yet elsewhere in Europe, combined with effective smoke alarm installation. "
"Europe is seriously neglecting its responsibility. Europe has no overall picture of the impact of fire on its economy or its community, despite the Treaty of Amsterdam requiring the EU to provide information in areas that would affect its economy, and to establish a high level of health, safety and environmental and consumer protection".
"It is now time for the rest of Europe to act and move to address furniture fire safety".
David Buszard, President of EFRA states:
"This study confirms that furniture fire safety regulation, requiring resistance to ignition and to burning for domestic furniture, really does save lives, injuries, and costs to society. Decades of experience in the UK and California show that there are no real cost or quality questions about fire-safe furniture. The solutions are proven. This study proves that fire safe furniture does indeed save lives."
All latest news from the category: Studies and Analyses
innovations-report maintains a wealth of in-depth studies and analyses from a variety of subject areas including business and finance, medicine and pharmacology, ecology and the environment, energy, communications and media, transportation, work, family and leisure.
Back to home
Newest articles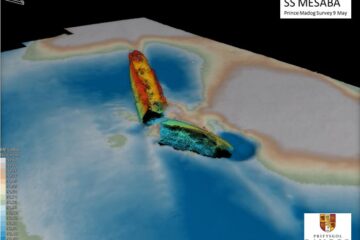 Finding the ship that sent out a warning to The Titanic
New powerful technology reveals lost seabed structures. The ship which sent an iceberg warning to the RMS Titanic, before the ocean-liner sank, has been identified lying in the Irish Sea….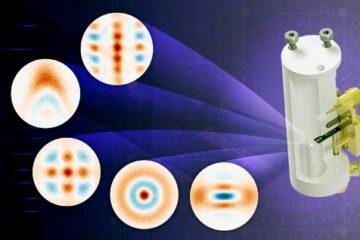 Quantum technology reaches unprecedented control over captured light
Researchers in quantum technology at Chalmers University of Technology have succeeded in developing a technique to control quantum states of light in a three-dimensional cavity. In addition to creating previously…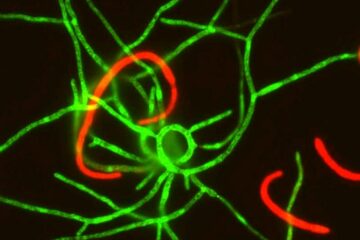 A master regulator controlling fungal infection of wheat
The fungus Zymoseptoria tritici causes Septoria tritici blotch, the most destructive fungal disease of wheat grown in temperate climates worldwide. This disease reduces wheat yields by 5-10% per year, causing…