Environmental Toxins Can Cause Parkinson's Disease Model in Rats
Scientists have induced a movement disorder in rats that closely resembles Parkinson's disease in humans. The study, published June 21, 2004, in the online edition of the Annals of Neurology, suggests that natural toxins found in the environment could contribute to the development of this debilitating movement disorder.
The compounds, called proteasome inhibitors, can be produced by bacteria and fungi. Man-made proteasome inhibitors may also find their way into the environment.
"These results suggest that we should determine how widespread these toxins are in the environment, how humans are exposed to them, and how such exposures correlate with the incidence of Parkinson's disease," said lead author Kevin St. P. McNaught, PhD, of the Mount Sinai School of Medicine in New York City.
Ironically, proteasome inhibitors are currently being used as a treatment for cancer.
Parkinson's disease afflicts up to a million Americans. Symptoms can include slowness of movement, tremor when at rest, muscle rigidity abnormalities of gait. Parkinson's symptoms can be traced to the progressive death of nerve cells, most prominently in an area of the brain called the substantia nigra accompanied by a loss of the brain chemical dopamine.
What kills the nerve cells in Parkinson's is not known, but it is suspected that the majority of cases are related to environmental factors that could include exposure to toxins.
Several animal models of Parkinson's disease exist, but none recapitulate the features of the disease as closely as the present model, said C. Warren Olanow, M.D., Ph.D., chair of neurology at Mount Sinai, and a co-author of the study.
Proteasomes are responsible for eliminating abnormal proteins from cells, acting like a garbage disposal system. Based on growing evidence that proteasomes are defective in Parkinson's disease, McNaught and colleagues examined the effects of experimentally interfering with proteasomes in laboratory rats, using both man-made and naturally occurring proteasome inhibitors.
About two weeks after receiving injections of proteasome inhibitors, the rats began to show symptoms similar to Parkinson's disease, including slowness of movement, rigidity, and tremor. "These symptoms gradually worsened over a period of months, and could be reversed with drugs that are used to treat Parkinson's patients," said McNaught.
Imaging studies of the living animals' brains demonstrated changes in a pattern identical to that seen in Parkinson's disease. Similarly, autopsy studies on the animals' brains demonstrated a reduction in brain levels of dopamine and nerve cell loss in a pattern that closely resembled Parkinson's disease.
"We create animal models of a disease for several reasons," said Dr. Olanow. "We can use the model to find underlying mechanisms responsible for the disease, identify targets for drug development, and test any new therapies. Our present model should facilitate accomplishing these goals in Parkinson's disease."
McNaught notes that epoxomicin, one of the most potent proteasome inhibitors known, is produced by the common actinomycetes bacteria, which is found in soil and well water throughout the world.
"It's only speculation at this point, but the fact that living in rural areas and drinking well water has been reported to be associated with higher rates of Parkinson's disease could be related to higher levels of proteasome inhibitors found in these areas" said Dr. Olanow.
Article: "Systemic Exposure to Proteasome Inhibitors Causes a Progressive Model of Parkinson's Disease," Kevin St. P. McNaught, Daniel P. Pearl, Anna-Liisa Brownell, and C. Warren Olanow, Annals of Neurology; Published Online: June 21, 2004 (DOI: 10.1002/ana.20186).
The Annals of Neurology, the preeminent neurological journal worldwide, is published by the American Neurological Association, the world's oldest and most prestigious neurological association. The 1,400 members of the ANA–selected from among the most respected academic neurologists and neuroscientists in North America and other countries–are devoted to furthering the understanding and treatment of nervous system disorders.
Alle Nachrichten aus der Kategorie: Studies and Analyses
innovations-report maintains a wealth of in-depth studies and analyses from a variety of subject areas including business and finance, medicine and pharmacology, ecology and the environment, energy, communications and media, transportation, work, family and leisure.
Zurück zur Startseite
Neueste Beiträge
Scientists solve big limitation of stratospheric balloon payloads
How do you cool a large telescope to absolute zero while flying it from a huge balloon at 130,000 feet? Nearly all photons emitted after the Big Bang are now…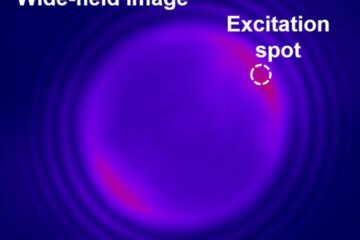 Pumping a nanoparticle to lase at low power
A single nanoparticle can act like a laser at low power but still emit a sharp signal. Lasers are used in a range of everyday devices, harnessing the power of…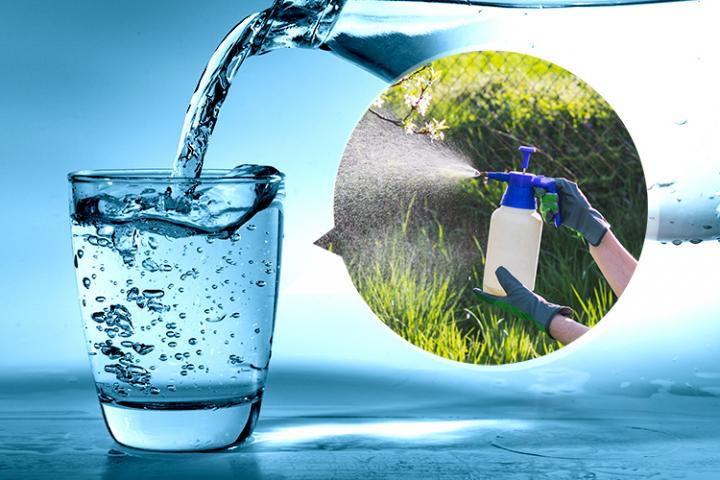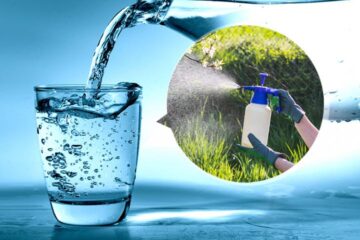 Ultrasensitive transistor for herbicide detection in water
A new polymer-based, solid-state transistor can more sensitively detect a weed killer in drinking water than existing hydrogel-based fluorescence sensor chips. The details were published in Chemistry-A European Journal. The…