Study finds wide attitude gap on wolves
Views on wolves determined more by culture than individual encounters
Who's afraid of the big bad wolf? The survey says: it largely depends on who you are and what you do, according to a study by the Wildlife Conservation Society (WCS) and the University of Wisconsin. Published in the December issue of the journal Conservation Biology, survey results among people who live with wolves in northern Wisconsin revealed that deeply rooted social identities and occupations are more powerful predictors of their attitudes toward wolves than individual encounters, or losses of pets and livestock.
Using a mail-back survey with a pool of 535 respondents, scientists found that bear hunters were the group with the least tolerance, with approximately 74 percent of the 124 hunters in the survey in favor of reducing or eliminating Wisconsin's wolf population. Attitudes among this group did not vary greatly between the perceived threat and an actual loss of hunting dogs, which sometimes fall prey to wolves. By comparison, about 44 percent of livestock producers favored reducing or eliminating wolves, and only 28.5 percent of general residents supported the same. Overall, there is moderate support for wolf recovery statewide, with only 17.4 percent indicating that wolves should be eliminated.
"This survey can help us identify those key areas where wolf recovery may be compromised by local intolerance," said Dr. Adrian Treves, a conservationist with WCS's Living Landscapes program and a co-author of the paper. "Logically, the survey respondents with the most to lose from wolves–livestock producers and hunters with dogs–were less tolerant than regular residents, but overall tolerance did not vary greatly between those who suffered loses and those who didn't. This indicates that attitudes lie deeper."
Although eliminated from the state in the 1950s, wolves have re-colonized Wisconsin from Minnesota, with the state's current population numbering some 350 individuals. Since the survey was conducted, wolves have been federally down-listed from endangered to threatened, a change that has meant controlling wolves by lethal means when conflicts occur.
Another measure used in the survey found that education levels also influenced attitudes about wolves. Individuals with more education were found to be more tolerant of wolves and opposed to lethal control. However, Lisa Naughton, of the University of Wisconsin and WCS, the lead author on the team cautioned that, since ranchers and farmers rely less on academic training, this correlation may not reflect cause-and-effect results.
Attitudes about monetary compensation for pet and livestock loss were also measured, with the surprising results that payments did not improve individual tolerance towards wolves; further, bear hunters who had received compensation for the loss of a hunting dog were even more likely to approve of lethal control of wolves. However, the authors of the study added that compensation should not be cut off, warning that increased hostility would result.
"While wildlife managers face some daunting challenges regarding carnivore conservation, this survey can help us find publicly acceptable methods of controlling wolf depredations while compensating individuals for their losses," added Treves. "On the whole, 73 percent of Wisconsin's residents support maintaining or increasing wolf numbers, and from that base of support we can find solutions for those who actually live in wolf country."
Alle Nachrichten aus der Kategorie: Studies and Analyses
innovations-report maintains a wealth of in-depth studies and analyses from a variety of subject areas including business and finance, medicine and pharmacology, ecology and the environment, energy, communications and media, transportation, work, family and leisure.
Zurück zur Startseite
Neueste Beiträge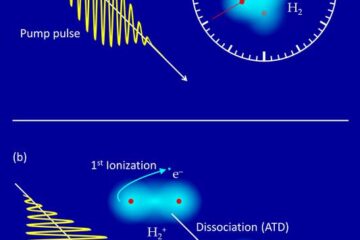 Rotation of a molecule as an "internal clock"
Using a new method, physicists at the Heidelberg Max Planck Institute for Nuclear Physics have investigated the ultrafast fragmentation of hydrogen molecules in intense laser fields in detail. They used…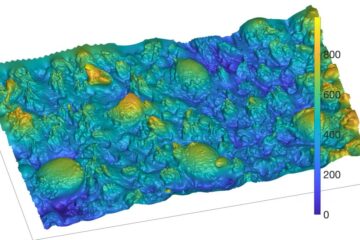 3D printing the first ever biomimetic tongue surface
Scientists have created synthetic soft surfaces with tongue-like textures for the first time using 3D printing, opening new possibilities for testing oral processing properties of food, nutritional technologies, pharmaceutics and…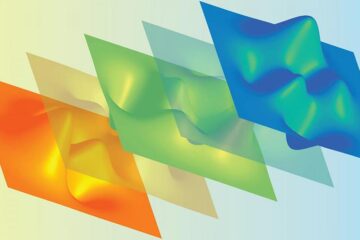 How to figure out what you don't know
Increasingly, biologists are turning to computational modeling to make sense of complex systems. In neuroscience, researchers are adapting the kinds of algorithms used to forecast the weather or filter spam…