Study points to new gene therapy tool in preventing epileptic seizures
A new study by gene therapy scientists at the University of North Carolina at Chapel Hill may lead to an effective long-term treatment for preventing seizures associated with a common form of epilepsy. The study appears this week in the Internet edition of the journal Nature Medicine and will appear in the Aug. 1 print edition of the journal. The research provides an important foundation for the development of new gene therapies to treat focal seizure disorders, the authors said.
As the name indicates, focal (or partial) seizures involve an electrical storm affecting only a part of the brain. Such seizures may remain localized or spread to other parts of the cerebral cortex. The temporal lobes, one on each side of the head just above the ears, are the brain sites of one of the most common forms of epilepsy involving focal seizures.
"Epilepsy afflicts approximately 1 percent of the U.S. population. A large proportion of epileptic adults have temporal lobe epilepsy, which is often very difficult to treat, and for about 30 percent of those individuals the only treatment option is surgery," said study co-author Dr. Thomas J. McCown, associate professor of psychiatry in UNC's School of Medicine and a member of the UNC Gene Therapy Center. That option is surgical resection, or removal of abnormal brain tissue at the site linked to the seizures. However, despite resection, only 50 percent to 60 percent of temporal lobe epilepsy patients improve following the surgery.
In the new research, McCown and his Gene Therapy Center colleagues Rebecca Haberman, a post-doctoral fellow, and Dr. R. Jude Samulski, center director and professor of pharmacology, used a novel strategy to make laboratory rats less sensitive to experimentally induced focal seizures.
The researchers used an altered adeno-associated virus, or AAV, to deliver into the animals' brain cells a coded sequence for the production of galanin, a neuroactive peptide known to suppress seizure activity.
In earlier studies, McCown and his team learned there would be no attenuation of seizure activity if galanin was produced within neurons and wasn't secreted from the cells. In addition, brain cells would die following induced seizures. Moreover, these cells were in a brain area intimately involved in temporal lobe epilepsy, McCown said.
In the new research, the cargo delivered via AAV included coded instructions for galanin and a secretory sequence that caused the galanin to be non-specifically secreted from the cell. In one experiment, sensitivity to focal seizure was reduced significantly. In another model seizure experiment, the AAV "construct" was delivered to only one side of the brain. Cell death after seizure induction occurred only in the untreated area.
"The treated side looked normal," McCown said. "This suggests that we can secrete an active peptide in a brain structure that's closely tied to temporal lobe seizures."
Gene expression following delivery the AAV construct can be turned off by the antibiotic doxycycline, which McCown said was an important feature of the research. "Whether it be via an antimicrobial compound or an analog, this is an absolutely crucial component to human gene therapy. You have to be able to turn gene expression off."
In terms of focal seizure control through gene therapy, the new study brings researchers a step closer to resolving a major issue: how to influence only a specific area of the brain. "In the case of seizures, the area is much more restrictive than that of a single-gene disorder where you need to hit most of the cells in a large proportion of the brain," McCown said.
Further laboratory studies with this new gene therapy platform may prove promising for treatment of temporal lobe epilepsy patients who are slated for surgery, McCown said. "You could put in this AAV vector prior to surgery and then see what effect it has on the tissue to be removed. If it controls seizure activity, you might have to reconsider resection."
Contact: Mc Cown at +1-919-966-3081, thomas_mccown@med.unc.edu
Alle Nachrichten aus der Kategorie: Studies and Analyses
innovations-report maintains a wealth of in-depth studies and analyses from a variety of subject areas including business and finance, medicine and pharmacology, ecology and the environment, energy, communications and media, transportation, work, family and leisure.
Zurück zur Startseite
Neueste Beiträge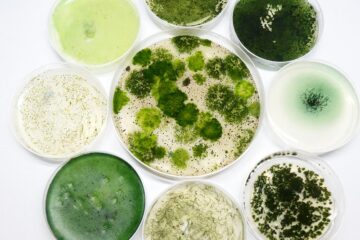 Cyanobacteria: Small Candidates …
… as Great Hopes for Medicine and Biotechnology In the coming years, scientists at the Chair of Technical Biochemistry at TU Dresden will work on the genomic investigation of previously…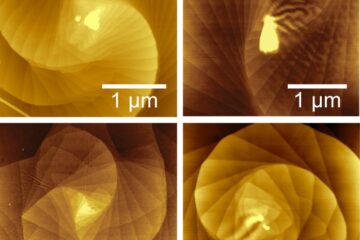 Do the twist: Making two-dimensional quantum materials using curved surfaces
Scientists at the University of Wisconsin-Madison have discovered a way to control the growth of twisting, microscopic spirals of materials just one atom thick. The continuously twisting stacks of two-dimensional…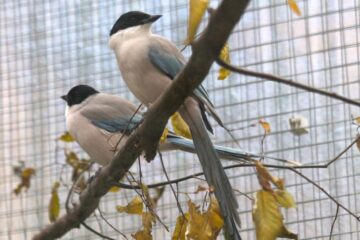 Big-hearted corvids
Social life as a driving factor of birds' generosity. Ravens, crows, magpies and their relatives are known for their exceptional intelligence, which allows them to solve complex problems, use tools…