Politicians Must Exploit Internet to Win `Apathetic` Young Voters
Politicians and pressure groups are much more likely to engage young people in politics through the Internet than more traditional methods, according to new ESRC-funded research. The research, which was carried out by NOP as part of the ESRC`s Democracy and Participation Research Programme, showed that 15-24 year olds are three times more likely to be politically active through the Internet than traditional political activities.
There has been much concern that only 40 per cent of 18-24 year olds voted in the 2001 general election. Dr Stephen Ward, Project Director and Lecturer in Politics, said: "Politicians are worried about the low turnout and supposed political apathy among young people. This research should be studied closely by parties and pressure groups keen to engage them with politics."
The survey also found that campaigning still benefits from the personal touch, with internet users more willing to respond to emailed political messages passed on by friends. When political messages are emailed by friends, only 10 per cent would ignore them, compared to 29 per cent who would skip impersonal 'spam' political emails.
Most of those who have used the net to contact a political organisation – 63 per cent – say they would not have done so had they had to rely on the telephone or the post. And 40 per cent of those receiving political emails respond to them positively with a further 24 per cent occasionally reading them.
Thirty per cent of those who contacted a political organisation online become more interested and involved afterwards.
Internet users are 22 per cent more likely to engage in political discussion and 8 per cent more likely to contact political figures than those who don't use the net. Yet, only 15 per cent of online users have ever heard of any online political campaigns. And those few who did were most likely to have come across anti-capitalist protests like May Day Monopoly or Global Resistance.
Despite more women going online and increasing internet use across all social classes over the last year, online political participation is still strongest among those with higher education and incomes. AB and C1 internet users are more likely to engage in online political activity than more traditional politics. The reverse is true for C2 and DE users.
However, young people are more politically active on the Internet. 30 per cent of young people aged 15-24 say they engage in online political activity, compared to 10 per cent who had participated in more traditional politics. The internet also wins out for those aged 25-34, with 28 per cent participating online, compared to 18 per cent offline. By contrast, only one per cent of the over-65s has taken part online, compared to 20 per cent offline.
Furthermore, nearly half of all internet users say they have looked for political information on the web, with 29 per cent claiming to have visited the site of a political organisation. Nearly a quarter have emailed their MP or councillor.
Dr Ward added: "While most political organisations are online, they are failing to tap its growing potential to get their message across. Yet with over half the population now online, there is a surprisingly strong appetite for political information. The Internet may not revolutionise political participation, but it can make a difference especially with young people.
"So far, most political organisations have been slow to develop their use of new technologies to engage the public. Unless politicians and political organisations start to use the technology creatively, the participation gap will widen in Britain."
All latest news from the category: Studies and Analyses
innovations-report maintains a wealth of in-depth studies and analyses from a variety of subject areas including business and finance, medicine and pharmacology, ecology and the environment, energy, communications and media, transportation, work, family and leisure.
Back to home
Newest articles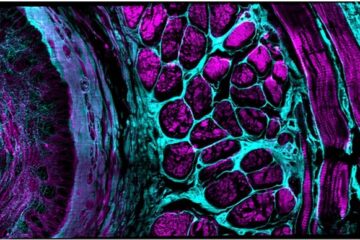 Enhancing the workhorse
Artificial intelligence, hardware innovations boost confocal microscope's performance. Since artificial intelligence pioneer Marvin Minsky patented the principle of confocal microscopy in 1957, it has become the workhorse standard in life…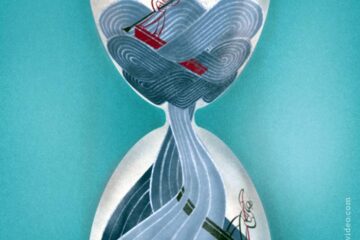 In the quantum realm, not even time flows as you might expect
New study shows the boundary between time moving forward and backward may blur in quantum mechanics. A team of physicists at the Universities of Bristol, Vienna, the Balearic Islands and…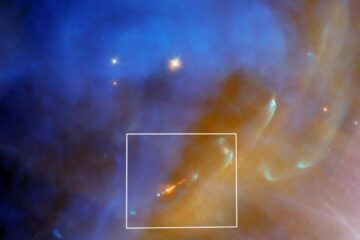 Hubble Spots a Swift Stellar Jet in Running Man Nebula
A jet from a newly formed star flares into the shining depths of reflection nebula NGC 1977 in this Hubble image. The jet (the orange object at the bottom center…