Study of cloud ice crystals may improve climate change forecasts
Studies of cirrus clouds by some 450 scientists may lead to improved forecasts of future climate change.
During July in southern Florida, scientists from NASA's Goddard Space Flight Center, Greenbelt, Md. will join others to investigate high tropical cirrus clouds composed of tiny ice crystals.The researchers hope to determine how the clouds form, how they limit the amount of sunlight reaching the surface of the Earth and how they trap heat rising from the surface and lower atmosphere. This key information will help improve computer programs that forecast global climate change.
"Our objective is to find out how ice clouds affect global warming," said Eric Jensen, project mission scientist at NASA Ames Research Center in California's Silicon Valley. "The combination of measurements and computer modeling studies will improve our understanding of how cirrus (clouds) may change in response to climate change," he said. "For example, as the surface heats up and thunderstorms become more intense, will larger, thicker cirrus clouds be formed?"
Scientists from NASA, other government agencies, academia and industry will investigate cirrus clouds in Florida with the objective of reducing uncertainties in forecasts of the Earth's future climate. High, tropical cirrus clouds are composed of tiny ice crystals that float at altitudes from 20,000 feet (6,096 meters) to 60,000 feet (18,288 meters).
Scientists will take measurements from a variety of aircraft and ground instruments for four to six weeks beginning in July. They plan to analyze and report their data by the spring of 2003.
"Clouds are the largest source of uncertainty in computerized global climate models," Jensen said. "We want to measure the ice crystal sizes, cloud optical depths and the heating or cooling of the Earth's surface caused by tropical cirrus clouds, particularly those generated by intense storms." Optical depth is a measure of the visual or optical thickness of a cloud.
The effort is called the Cirrus Regional Study of Tropical Anvils and Cirrus Layers – Florida Area Cirrus Experiment (CRYSTAL-FACE). Participants include researchers from various NASA centers including Ames, Goddard, Langley Research Center, Hampton, Va., and the Jet Propulsion Laboratory, Pasadena, Calif. Other participating researchers are from the National Oceanic and Atmospheric Administration, the National Center for Atmospheric Research, Boulder, Colo., and various universities and companies.
A major scientific goal is to use cloud measurements from aircraft to calibrate remote cloud measurements from satellites so characteristics of clouds can be observed more accurately from the higher altitudes of orbiting spacecraft. Better-calibrated satellite observations of clouds will result in improved large-scale measurements of clouds because as satellites orbit Earth, they can observe huge areas of the globe at once. These satellite cloud measurements will enable scientists to make more accurate regional and global cirrus cloud computer models that should reduce the uncertainty of climate change predictions, Jensen said.
"We anticipate flights will be mostly over southern Florida, and occasionally we will sample clouds over the ocean," Jensen said.
Many of the scientists and aircraft involved in CRYSTAL-FACE will be based at Key West Naval Air Facility, Fla., during the experiment. Six aircraft types will carry instruments to measure cirrus clouds. The high-flying ER-2 (similar to a U-2), based at NASA Dryden Flight Research Center, Edwards, Calif., will conduct remote sensing of cirrus clouds and environmental conditions, as will the Proteus aircraft, built by Scaled Composites, Mojave, Calif. Scientists will compare the ER-2 instrument readings with similar satellite measurements.
The WB-57 aircraft based at NASA Johnson Space Center, Houston, will be making in situ measurements of cirrus clouds and environmental conditions. A Citation aircraft from the University of North Dakota will make in situ measurements in the lower parts of cirrus 'anvils.' An anvil is an extensive ice cloud that forms at the tops of deep thunderstorm clouds.
A P-3 aircraft, based at the Naval Air Station, Patuxent River, Md., and provided by the Naval Research Laboratory, will use airborne radar to measure cloud structure and intensity. A Twin Otter airplane from the Center for Interdisciplinary Remotely Piloted Aircraft Studies, which is part of the Naval Postgraduate School and is based at the Navy Airport near Fort Ord, Calif., will make in situ measurements of aerosols and take other readings. Ground-based instruments in the study include radar and other instruments. Satellites included in the study will be GOES, Terra, Tropical Rainfall Measuring Mission and Aqua.
Goddard contributed most of the payload for the ER-2 aircraft, including the Cloud Radar System (CRS), Cloud Physics Lidar (CPL), ER-2 Doppler radar (EDOP), dropsonde system, and Conical Scanning Submillimeter-wave Imaging Radiometer (CoSSIR).
Lidar provides information on cloud and aerosol optical properties (the amount of light they reflect and scatter), as well as internal cloud structure.
"CRYSTAL is the first field experiment to combine the lidar and radar data to produce a complete remote sensing image of the atmosphere," said Goddard's Matthew McGill, a principal investigator for the Cloud Physics Lidar instrument. The lidar has sensitivity to thin clouds that the radar does not, and the radar can penetrate thick, convective systems that the lidar cannot. The lidar-radar data products will also be combined with other instruments to provide a complete study of the atmosphere.
The lidar-radar data product being obtained during this mission is a near-perfect simulator for the product that will be obtained from the upcoming satellite missions of CALIPSO and CloudSat.
Media Contact
Robert J. Gutro
EurekAlert
All latest news from the category: Studies and Analyses
innovations-report maintains a wealth of in-depth studies and analyses from a variety of subject areas including business and finance, medicine and pharmacology, ecology and the environment, energy, communications and media, transportation, work, family and leisure.
Back to home
Newest articles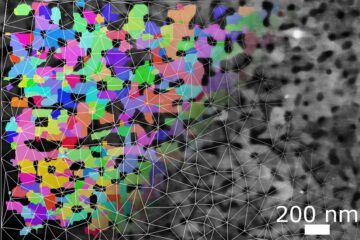 Thermal insulation for quantum technologies
Thermal insulation is not only important for buildings, but also in quantum technologies. While insulation panels around a house keep the heat inside, quantum devices require insulation against heat from…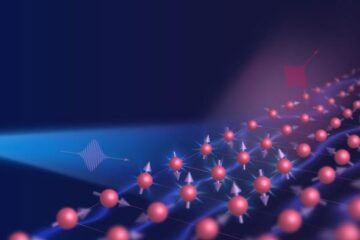 Spin keeps electrons in line in iron-based superconductor
Electronic nematicity, thought to be an ingredient in high temperature superconductivity, is primarily spin driven in FeSe finds a study in Nature Physics. Researchers from PSI's Spectroscopy of Quantum Materials…
Scientists devise method to prevent deadly hospital infections without antibiotics
Novel surface treatment developed at UCLA stops microbes from adhering to medical devices like catheters and stents. A hospital or medical clinic might be the last place you'd expect to…