Houston called 'lightning capital of Texas'
COLLEGE STATION – Lightning may not often strike twice in the same place, but it sure can hang out repeatedly in the same neighborhood. In Texas, that neighborhood is Houston, which Texas A&M University atmospheric scientists call the "lightning capital of the state."
Results of their lightning research, indicating that the high-energy stuff likes the city life, was originally published in Journal of Geophysical Research – Atmospheres, and an overview of that study is featured in the online July 1 issue of the prestigious science magazine, Nature.
The lightning study was co-authored by Texas A&M graduate student Scott Steiger, Texas A&M atmospheric scientist Richard Orville and Gary Huffines of Wright-Patterson Air Force Base in Ohio.
"We looked at 12 years of data and found that Houston gets more lightning than surrounding less metropolitan areas," Orville said. "The greater lightning frequency is not seasonal and may result from a combination of urban heat island effects and air pollution."
During the 12-year period from 1989 to 2000, the Houston area experienced 1.6 million cloud-to-ground lightning flashes, with 75 percent of them occurring in the summer months of June, July and August, 12 percent in December, January and February and the rest distributed throughout the remainder of the year. Refining of earlier methods enabled the researchers to study the concentration of lightning flashes in areas as small as 5 km.
Data analysis, including computer simulations, suggests that Houston's urban heat island effect causes clouds and thunderstorms. Urban areas heat up faster than agricultural lands because of the increased residential density and industrial activity, in Houston's case resulting in flow of cooler sea air inland toward the city center. As the cooler air rushes in, it forces the warmer air to rise, and as that air rises, moisture in it condenses, clouds form and thunderstorms occur. Further sea breezes then push the storms toward the northeast, with the observed lightning maximum over and to the northeast of the city.
Houston's air pollution may also be contributing to the frequent lightning. Soot particles emitted as pollutants from cars and power plants join other atmospheric aerosols originating from human activities and form the nuclei of cloud particles.
"Scientists believe that the charge separation mechanism of thunderstorms is determined by the size, concentration and phase of interacting cloud particles, in addition to temperature, vertical air velocity and liquid water content," Orville notes. "So the increased aerosol loading in urban areas may result in enhanced lightning activity and may be responsible for the observed high flash density in the Houston area."
Nationwide, lightning occurs when electric charges build up in clouds and then discharge to the ground. The polarity of lightning varies, with 90 percent of flashes bringing negative charges to ground and 10 percent, positive to ground. According to Orville, the positive discharges are more dangerous and often occur over forested areas, igniting destructive fires.
Lightning data is collected by a network of 106 sensors distributed over the 48 contiguous states. The sensors measure the electromagnetic fields from lightning discharges, much like static on a radio. Researchers use instruments to process recordings of the "static" and triangulate the location of the spot where the lightning strike occurred.
The lightning study was funded by the National Science Foundation, the National Oceanic and Atmospheric Administration and the Texas Air Research Center. An earlier publication in Geophysical Research Letters (May 2001) was co-authored by Orville, Steiger and Huffines, fellow Texas A&M faculty members John Nielsen-Gammon and Renyi Zhang and graduate students Brandon Ely and Stephen Phillips, along with Steve Allen and William Read of the National Weather Service, Houston-Galveston office. Lightning sensor data was obtained by the National Lightning Detection Network, operated by Global Atmospherics, Inc., of Tucson, Ariz.
"Sea breezes and storms have always converged over Houston, but 400 years ago it was just a natural effect, not influenced by people," Orville observed. "Now the 3 to 4 million persons who live in the Houston area, plus the 49 percent of the petroleum refining capacity in the U.S. located there create a powerful heat island effect, resulting in more intense cumulus cloud formation and more intense thunderstorms."
All latest news from the category: Earth Sciences
Earth Sciences (also referred to as Geosciences), which deals with basic issues surrounding our planet, plays a vital role in the area of energy and raw materials supply.
Earth Sciences comprises subjects such as geology, geography, geological informatics, paleontology, mineralogy, petrography, crystallography, geophysics, geodesy, glaciology, cartography, photogrammetry, meteorology and seismology, early-warning systems, earthquake research and polar research.
Back to home
Newest articles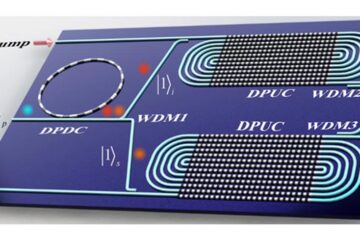 Toward practical quantum optics: multiphoton qubits from LNOI
New research demonstrates feasibility of photon-number doubling with a lithium-niobate-on-insulator (LNOI) platform. Can quantum optics be used for practical applications? A lot depends on whether a large number of photons…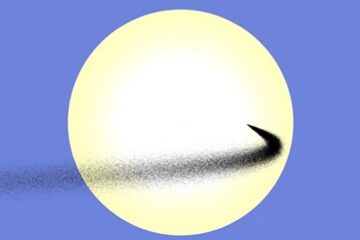 Could space dust help protect the earth from climate change?
On a cold winter day, the warmth of the sun is welcome. Yet as humanity emits more greenhouse gases, the Earth's atmosphere traps more and more of the sun's energy,…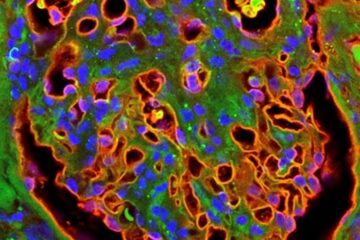 New way to reduce progression of diabetic kidney disease discovered
Study could help the 4.8 million people in the UK with diabetes. A new way to reduce progression of diabetic kidney disease, affecting 40% of people with diabetes, has been…