Unique feeding behavior discovered for snakes
Field Museum scientists describe "loop and pull" in Nature
Snakes are known to swallow their prey whole, which limits the size of what they can eat. But now scientists have discovered that a species of snake can tear apart its prey. This snake loops its body around a crab to hold one end while using its mouth to pull off legs or rip the crab's body into pieces.
This "loop and pull" method allows a snake to eat crabs that are relatively huge – far too large to swallow whole. Even more astounding, this appears to be solely based on a unique behavior rather than newly derived physical traits.
The research will be published in Nature June 11, 2002.
"This rather ordinary looking snake is breaking all the rules," says Harold Voris, co-author and curator of amphibians and reptiles at The Field Museum. "Gerarda prevostiana is the only snake to tear oversized prey apart, yet you could not have predicted this on the basis of its morphology [form and structure]. It appears to have accomplished this feat solely through a unique behavior, not morphological adaptation."
In fact, the novel behavior has overcome the limitations that limb loss and body form changes imposed on snakes early in their evolution, Voris says. "These results serve notice that behavioral changes alone may allow for major and exceptional changes in life style."
The snakes and crabs were collected in a mangrove forest of Singapore. The unique feeding behavior was recorded at night in a dark room with infrared video cameras. In 85% of the trials, the snake used "loop and pull."
The scientists captured two G. prevostiana that had consumed pieces of crabs much larger than any used in the lab trials. This verified that the feeding behavior was not limited to the lab.
A sister species, Fordonia leucobalia, was also found to pull apart oversized prey, but it has hypertrophied cranial musculature and short, blunt teeth that facilitate this behavior.
Although the two snake species consume the same species of crabs, they share this food source by specializing on different stages. G. prevostiana specializes in soft, newly molted crabs while F. leucobalia eats the crabs after their shells get hard. Another snake in the same mangroves eat only snapping shrimp while a fourth eats only fish.
"These findings represent an interesting example of evolutionary divergence of behavior between closely related species," Voris says. "This is only one of many examples of how the tropics are uniquely suited for gaining insights into evolution, diversity and specialization."
###
The other authors are Bruce Jayne, University of Cincinnati, and Peter Ng, National University of Singapore.
All latest news from the category: Studies and Analyses
innovations-report maintains a wealth of in-depth studies and analyses from a variety of subject areas including business and finance, medicine and pharmacology, ecology and the environment, energy, communications and media, transportation, work, family and leisure.
Back to home
Newest articles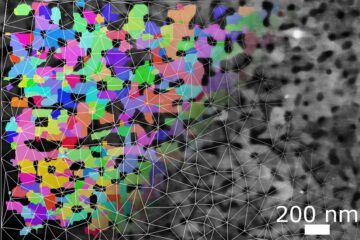 Thermal insulation for quantum technologies
Thermal insulation is not only important for buildings, but also in quantum technologies. While insulation panels around a house keep the heat inside, quantum devices require insulation against heat from…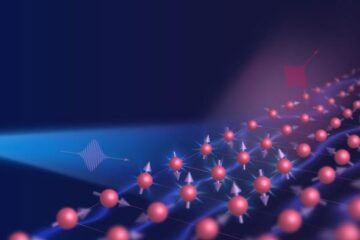 Spin keeps electrons in line in iron-based superconductor
Electronic nematicity, thought to be an ingredient in high temperature superconductivity, is primarily spin driven in FeSe finds a study in Nature Physics. Researchers from PSI's Spectroscopy of Quantum Materials…
Scientists devise method to prevent deadly hospital infections without antibiotics
Novel surface treatment developed at UCLA stops microbes from adhering to medical devices like catheters and stents. A hospital or medical clinic might be the last place you'd expect to…