Infants with poor intestinal flora often develop eczema
"A diversified intestinal flora seems to be better at stimulating the immune defense," says Göran Molin, professor of food hygiene at the Faculty of Engineering, Lund University, who co-directed the study with Siv Ahrné, also a professor of food hygiene.
The composition of a child's bacterial flora is dependent on the mother's microflora, since she is the primary source for the child's bacteria at the outset.
"A healthy vagina is totally dominated by lactobacilli, or lactic acid bacteria. With a vaginal delivery the child will come into close contact with the mother's bacteria. If the mother has a good flora of bacteria, the contact is an important help for the child to be able to be colonized by bacteria in the proper way. It can be assumed that certain hygiene measures, such as antibiotics given in some countries in connection with deliveries, in normal cases may have a deleterious effect, since the mother then is at risk to get a skewed bacteria flora, which she passes on to the child," Göran Molin reasons.
But today, many women in the U.S. as many as a third of all women of fertile age have bacterial vaginosis. This is a condition in which other bacteria than lactobacilli dominate in the vagina.
Precisely why people have less diversity in their bacteria is not known. But there arespeculations:
"Our intestinal system developed to deal with lots of lactobacilli. But today our groceries are often heat-treated, and the food is kept in refrigerators explains Siv Ahrné.
Consumption of live lactobacilli included in lactic acid fermented foods has been a regular part of the food intake of humans for a long time. In fact, there are archaeological signs that mankind has used this technique from the beginning of time as it is the simplest and often the safest way to preserve food, and humans have in this way consumed large numbers of live lactobacilli until modern times.
Foods that promote the existence of lactobacilli are soured vegetables, such as sauerkraut, marinated olives, capers, and salted pickles, as well as cheese. The industry has discovered that certain living microorganisms are good and therefore add them to certain products under the umbrella term of probiotica.
The article in Journal of Allergy and Clinical Immunology is in Vol 121, pp. 129-134.
About the study: The children studied were originally included in a study directed by Professor Agnes Wold at Göteborg University, with a total of 300 children whose intestinal flora were examined using traditional methods. From this larger study, 35 children were selected in two categories, those who had been diagnosed with atopical eczema after 18 months and those determined to be free of this disorder after the same period. Only children with clear declarations of good health or eczema diagnosis were selected for the groups studied. The study was performed using genetic methods, which in this connection are more accurate than traditional bacteriological techniques, which are based on growing bacteria in pure cultures in the laboratory, which for some bacterial groups is difficult and sometimes even impossible. The genetic methods more directly target the bacteria's genes in the sample, thus bypassing the culturing stage.
More information about lactobacilli: Lactobacilli are bacteria that belong to the genus Lactobacillus, which includes about 90 species. Lactobacilli grow spontaneously in traditional lactic acid fermented foods, knocking out both food-spoiling bacteria and pathogenic bacteria, for example, by forming lactic acid and lowering the pH of the food to 3.5-4. Examples of common species that occur in these foods are Lactobacillus plantarum and Lactobacillus paracasei. Lactobacilli are also present on mucous membranes, both in the mouth and in the intestines. Lactobacilli completely dominate the bacteria flora in a healthy vagina.
For more information, please contact Siv Ahrné, professor, Industriell näringslära, (Applied Nutrition), phone: +46 (0)46-222 83 27, Siv.Ahrne@appliednutrition.lth.se or Göran Molin, professor, Industriell näringslära, phone: +46 (0)46-222 83 27 (same phone number as Siv Ahrné), Goran.Molin@appliednutrition.lth.se
All latest news from the category: Studies and Analyses
innovations-report maintains a wealth of in-depth studies and analyses from a variety of subject areas including business and finance, medicine and pharmacology, ecology and the environment, energy, communications and media, transportation, work, family and leisure.
Back to home
Newest articles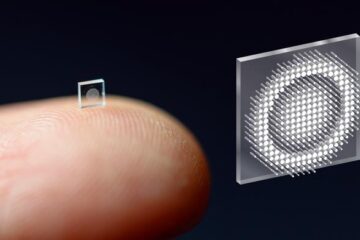 Researchers shrink camera to the size of a salt grain
Micro-sized cameras have great potential to spot problems in the human body and enable sensing for super-small robots, but past approaches captured fuzzy, distorted images with limited fields of view….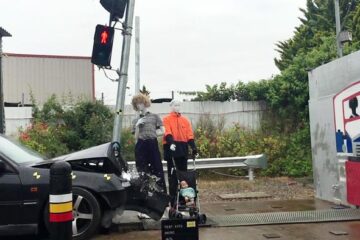 World-first product will be a lifesaving traffic stopper
Game-changing technology to design traffic lights that absorb kinetic energy, stopping them from crumpling when hit by a vehicle, will prevent thousands of fatalities and injuries each year and make…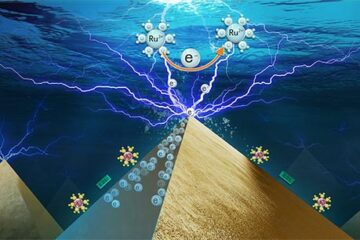 Scientists capture electron transfer image in electrocatalysis process
The involvement between electron transfer (ET) and catalytic reaction at electrocatalyst surface makes electrochemical process challenging to understand and control. How to experimentally determine ET process occurring at nanoscale is…