Pilot clinical study into iPS cell therapy for eye disease starts in Japan
This study, led by Masayo Takahashi M.D., Ph. D. of the Laboratory for Retinal Regeneration, RIKEN Center for Developmental Biology, and conducted in collaboration with the Institute for Biomedical Research and Innovation with support from the Kobe City Medical Center General Hospital, has been approved to proceed following review by the Ministry of Health, Labour and Welfare and is scheduled to open patient recruitment on August 1, 2013.
Age-related macular degeneration is the most common cause of visual impairment in the elderly, and affects up to 1% of people over 50 years of age in Japan. Wet-type AMD is characterized by progressive damage to the retinal pigment epithelium, a protective layer of non-neural cells located adjacent to the photoreceptors at the back of the eye, due to leakage caused by neovascularization.
Currently available drug treatments for this disease focus on inhibiting neovascularization, but do not repair damage that may have already occurred prior to administration. A number of previous studies have tested the use of RPE cells from various sources, such as fetal tissue or unaffected parts of the RPE, for transplantation but have been complicated by problems of immune rejection or the need for invasive harvesting procedures.
The protocol for Takahashi's new pilot study involves the establishment of autologous iPSCs from each of the research participants, which will then be differentiated into RPE using a novel technology that allows these epithelial cells to be transplanted in monolayer cell sheets without the use of synthetic scaffolds or matrices. The cell sheets will be shaped into 1.3 × 3 mm grafts and transplanted into the affected site of a single eye, following excision of the damaged RPE and neovascular tissues.
Transplant sites will be monitored closely for functional integration
and potential adverse reactions for an initial intensive observation
period of one year, and subsequent follow-up observation for three
years. Production and validation of the autologous iPSCs and subsequent RPE cell sheets will take approximately 10 months, and will be conducted at a certified clinical-grade cell processing center. The initial three transplants will be conducted at intervals of at least eight weeks; the following three will be performed after a preliminary safety evaluation period.
This pilot study follows on extensive preclinical safety and feasibility
testing, including evaluations of cell morphology, physiologic activity,
gene expression, immunogenicity, and tumorigenesis in rodent and
non-human primate models. The results of these preclinical studies have been submitted for publication in a peer-reviewed journal.
A website describing the research protocol and other details of this
pilot study will be launched by RIKEN and the IBRI to promote public
awareness and understanding of this research program.
Media enquiries should be directed to ips-amd@cdb.riken.jp
Alternatively please contact:
Juliette Savin
Global Relations Office
RIKEN
Tel: +81-(0)48-462-1225
email: pr@riken.jp
About RIKEN
RIKEN is Japan's flagship research institute devoted to basic and
applied research. Over 2500 papers by RIKEN researchers are published every year in reputable scientific and technical journals, covering topics ranging across a broad spectrum of disciplines including physics, chemistry, biology, medical science and engineering. RIKEN's advanced research environment and strong emphasis on interdisciplinary collaboration has earned itself an unparalleled reputation for scientific excellence in Japan and around the world.
Website: www.riken.jp/en/ Find us on Twitter at @riken_en
About the Center for Developmental Biology
The RIKEN Center for Developmental Biology (CDB) was launched in April 2000 to advance research in the fields of animal development and regeneration and contribute to areas of clinical medicine that can benefit from such research. The CDB is dedicated to developing a better understanding of fundamental processes of animal development at the molecular and cell biological level, the more complex phenomena involved in organogenesis as well as the biology of stem cells and regeneration. By elucidating these processes researchers working at CDB hope to improve the effectiveness of regenerative medicine, for the benefit of society.
Media Contact
gro-pr
Research asia research news
All latest news from the category: Studies and Analyses
innovations-report maintains a wealth of in-depth studies and analyses from a variety of subject areas including business and finance, medicine and pharmacology, ecology and the environment, energy, communications and media, transportation, work, family and leisure.
Back to home
Newest articles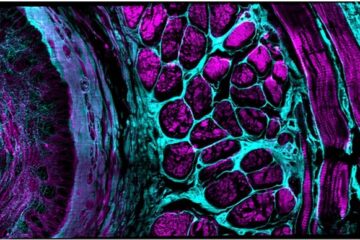 Enhancing the workhorse
Artificial intelligence, hardware innovations boost confocal microscope's performance. Since artificial intelligence pioneer Marvin Minsky patented the principle of confocal microscopy in 1957, it has become the workhorse standard in life…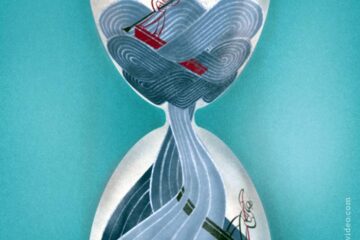 In the quantum realm, not even time flows as you might expect
New study shows the boundary between time moving forward and backward may blur in quantum mechanics. A team of physicists at the Universities of Bristol, Vienna, the Balearic Islands and…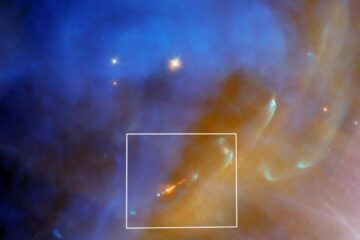 Hubble Spots a Swift Stellar Jet in Running Man Nebula
A jet from a newly formed star flares into the shining depths of reflection nebula NGC 1977 in this Hubble image. The jet (the orange object at the bottom center…