The Diagnosis Of Bipolar Depression: Still Unsatisfactory And In Need Of Proper Recognition
Various combinations of the following key words were used: mood disorders, bipolar, unipolar, major depressive disorder, spectrum, category/categorical, classification, continuity. Only English language clinical papers were included, review papers were excluded, similar papers selected by quality. The number of papers found was 1,141. The number of papers selected was 109.
The continuity/spectrum between BP (mainly BP-II) and MDD was supported by the following findings:(1) high frequency of mixed states (mixed mania, mixed hypomania, mixed depression, i.e. co-occurring depression and noneuphoric manic/hypomanic symptoms) because opposite polarity symptoms in the same episode do not support a hypomania/mania-depression splitting; (2) MDD was the most common mood disorder in BP probands' relatives; (3) no bimodal distribution of distinguishing symptoms between BP and MDD; (4) bipolar signs not uncommon in MDD; (5) many MDD shifting to BP; (6) many lifetime manic/hypomanic symptoms in MDD; (7) correlation between lifetime manic/hypomanic symptoms and MDD symptoms; (8) hypomania factors in MDD; (9) MDD often recurrent; (10) similar cognitive style. The categorical distinction between BP (mainly BP-I) and MDD was supported by the following findings: (1) BP more common in BP probands' relatives; (2) lower age at BP onset; (3) females as common as males in BP-I, more common than males in MDD; (4) BP-I depression more atypical and retarded, MDD depression more sleepless and agitated; (5) BP more recurrent. Focusing on mood spectrum's extremes (BP-I vs. MDD), a categorical distinction seems supported. Focusing on midway disorders (BP-II and MDD plus bipolar signs), a continuity/spectrum seems supported. Results seem to support both a categorical and a dimensional view of mood disorders.
In another article, J. de Fruyt (Belgium) address the issue of mood stabilization. Diagnosis and treatment of bipolar disorder has long been a neglected discipline. Recent years have shown an upsurge in bipolar research. When compared to major depressive disorder, bipolar research still remains limited and more expert based than evidence based. In bipolar diagnosis the focus is shifting from classic mania to bipolar depression and hypomania. There is a search for bipolar signatures in symptoms and course of major depressive episodes. The criteria for hypomania are softened, leading to a bipolar prevalence that now equals that of major depressive disorder. Anti-epileptics and atypical antipsychotics have joined lithium in the treatment of bipolar disorder. Fortunately, mood stabilization has become the core issue in bipolar disorder treatment. In contrast with recent trends in the diagnosis of bipolar disorder, treatment research remains more focused on classic mania than depression or hypomania. This leaves the clinician with the difficult task of diagnosing 'new bipolar patients' for whom no definite evidence-based treatment is available. An important efficacy-effectiveness gap further compromises the translation of the evidence base on bipolar disorder treatment into clinical practice. The recent upsurge of research on bipolar disorder is to be applauded, but further research is needed: for bipolar disorder in general, and for bipolar depression and the long-term treatment specifically. Given the complexity of the disorder and the many clinical uncertainties, effectiveness studies should be installed.
Alle Nachrichten aus der Kategorie: Social Sciences
This area deals with the latest developments in the field of empirical and theoretical research as it relates to the structure and function of institutes and systems, their social interdependence and how such systems interact with individual behavior processes.
innovations-report offers informative reports and articles related to the social sciences field including demographic developments, family and career issues, geriatric research, conflict research, generational studies and criminology research.
Zurück zur Startseite
Neueste Beiträge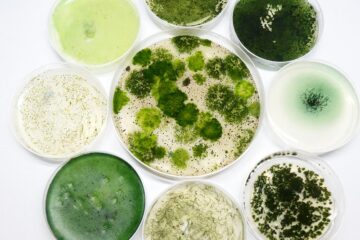 Cyanobacteria: Small Candidates …
… as Great Hopes for Medicine and Biotechnology In the coming years, scientists at the Chair of Technical Biochemistry at TU Dresden will work on the genomic investigation of previously…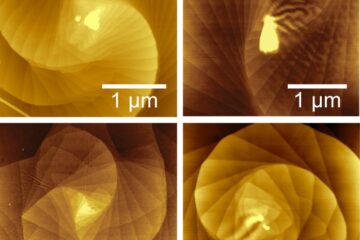 Do the twist: Making two-dimensional quantum materials using curved surfaces
Scientists at the University of Wisconsin-Madison have discovered a way to control the growth of twisting, microscopic spirals of materials just one atom thick. The continuously twisting stacks of two-dimensional…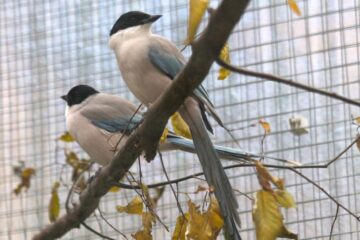 Big-hearted corvids
Social life as a driving factor of birds' generosity. Ravens, crows, magpies and their relatives are known for their exceptional intelligence, which allows them to solve complex problems, use tools…